E-bikes have propelled into our collective consciousness. Why? They allow us to go faster, further, and for longer. The best e-bikes give our weary legs a break, save us money on bus and train fares (in the long run), and, well, they look über cool. Sure, cycling purists might (read: do) take umbrage with this quintessentially 21st Century mode of transport. But, we bet our bottom dollar they haven't tried the Propella 7-Speed yet.
Seattle-based cycle enthusiasts (to put it mildly), Propella, made it their mission to create elegant, lightweight, and reliable e-bikes that'll have us all canceling our annual bus passes (yay, no more stifling journeys and way-too-close for comfort passengers). In fact, you'll invest roughly the same on your Propella 7-Speed as you would a yearly bus ticket. It's an investment, no doubt. But, like all good investments, it pays off.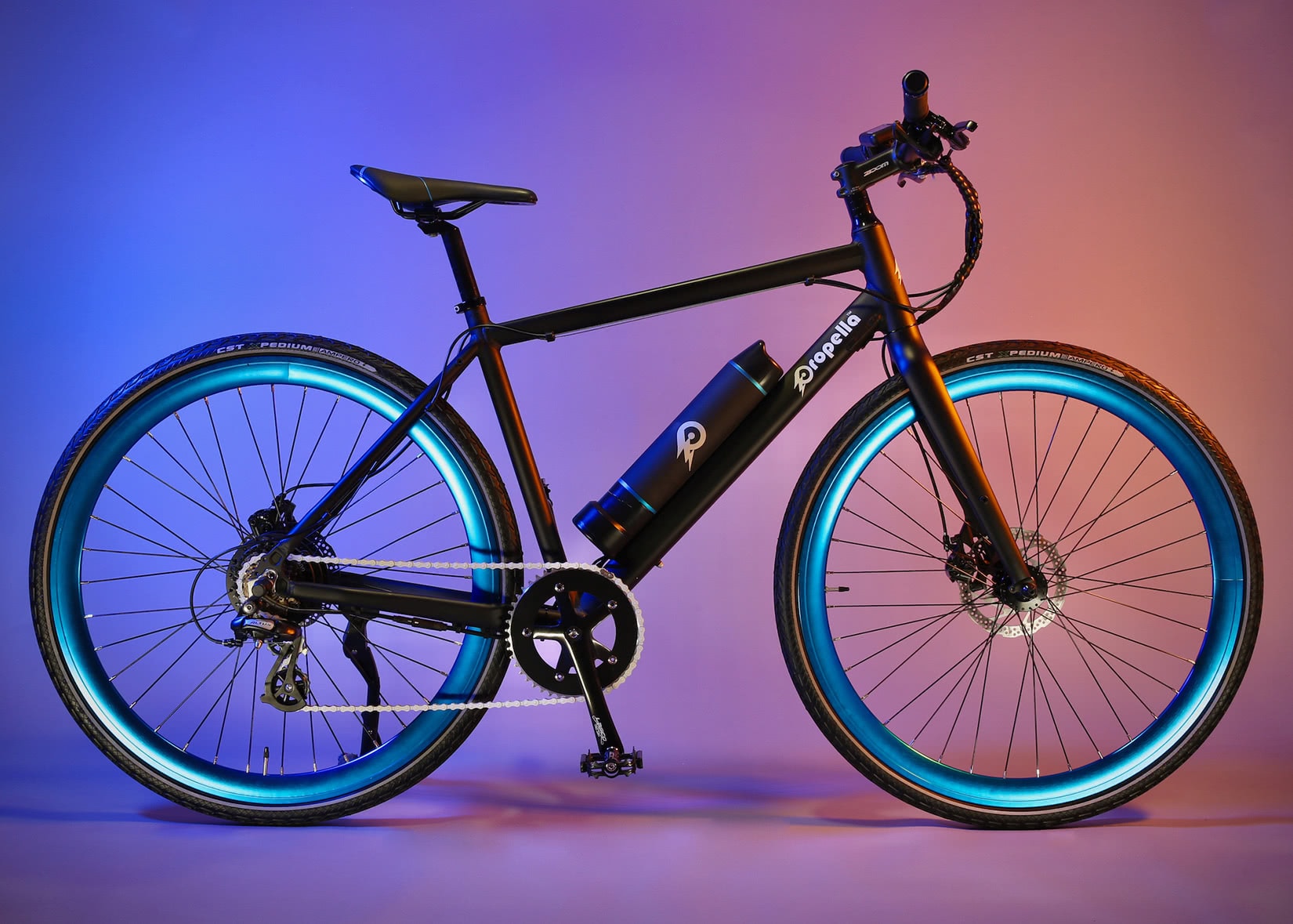 Sleek, stylish, and elegant: the travel companion you'll be proud to show off
This oh-so-modern e-bike is pedal-assistedㅡmeaning, the e-bike features an optional mode helping you to pedal easier, and travel quicker:
Late for work? Chillㅡswitch on pedal-assist mode and you'll be at the office before you can say 'disciplinary'. Lugging a week's food shop up a steep hill? Turn on the pedal assist, and you'll be scaling that incline like a reincarnated Fausto Coppi. And, since the Propella 7-Speed appears appropriately 'acoustic'ㅡthanks to its covert motor and discrete batteryㅡyou'll bypass any judging eyes (yes, lycra-sporting, wannabe Lance Armstrongs, we mean you), too.
One major downfall of electric bikes is they tend to weigh a (figurative) tonne. The Propella 7-Speed? Not so. Weighing in at just shy of 18kg, maneuvering this e-bike is a breezeㅡtrust us, this is an exponential blessing if you live on the 11th floor and the elevator's out of order.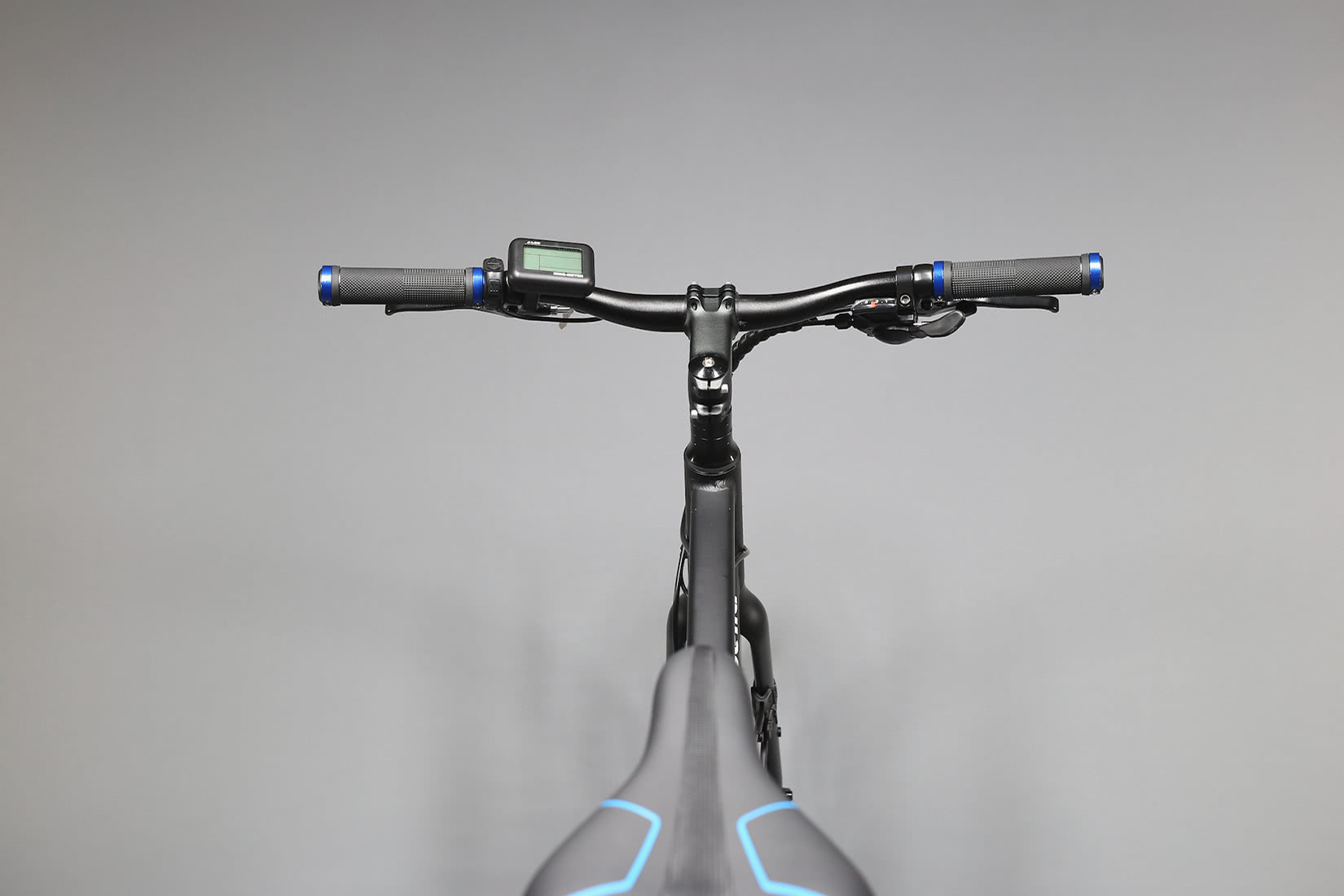 A need for speedㅡ7-speed
If you're not 100% fluent in cycling lingo, let us educate you: a 7-speed e-bike simply means you'll have 7 gears to play with. The extra gears on the Propella 7-Speed make light work of tricky terrainㅡlow gears take the sweat out of uphill cycling, while the higher gears give you heaps more control when you're freewheeling down steep hills. In short, if your commute or locale is anything less than flat, this e-bike is The One.
Extra serving of gears aside, the Propella 7-Speed is proudly pared-back in designㅡthose with a penchant for minimalism will adore the slick, barely-there aesthetic. With this e-bike, simplicity is at the forefront of design.
'That's all lovely, but how fast can I go?'ㅡwell, we thought you'd never ask. The Propella 7-Speed reaches a maximum speed of 18mphㅡ3mph above the legal speed limit for e-bikes in the UK. Yes, while we never encourage speeding (ever), no fear: you'll be able to go full throttleㅡjust as long as you're on private land.
An intuitive e-bike: the new generation
Naturally, with e-bikes, it's not just about how fast, but how long you can ride for. The Propella 7-Speed takes just 2.5 hours to fully charge (you can even take the battery off for a more user-friendly juice-up) and will have you hurtling off for 20 to 40 miles. The exact distance depends on how much you rely on the pedal assistance, but that's the ballpark.
Oh, did we mention this e-bike is super clever? We hate to be a suck-up, but if the Propella was a student, it'd be top of the class. Designed with a cadence sensor, your e-bike automatically detects how much extra power you require from the motor, and, just like that, adjusts accordingly. Now, if that's not an emblem of our epoch, we don't know what is.
So, whether you're seeking a new ride to work, looking to decrease your carbon footprint (e-bikes are classified as Zero-Emission Vehicles), or simply want to try something new, the Propella 7-Speed is a noble steed.