There's no beating around the bush with the Electric Bike Company. Crafting top-of-the-range e-bikes are the order of the day at EBC, and boy, do they know their craft. And, when an artisan adores their work, it shows:
So, who's the mastermind behind EBC? California-based entrepreneur Sean Lupton-Smith, that's who. While based in sunny Newport Beach for work (um, jealous much), Sean became restless. 'Time for a new adventure', he thought. Sean was determined that his next venture would create tangible, positive change in the world around him. Thus, like Mahatma himself, he decided to be the change.
And so it began: Sean toiled tirelessly, with a mission to make cycling accessible no matter what your physicality, fitness level, or amount of sweat-inducing hills in your locale. The result? Only the finest e-bikes you've ever laid eyes upon. Yep, we'd say he's done a fantastic job at creating some of the best electric bikes out there.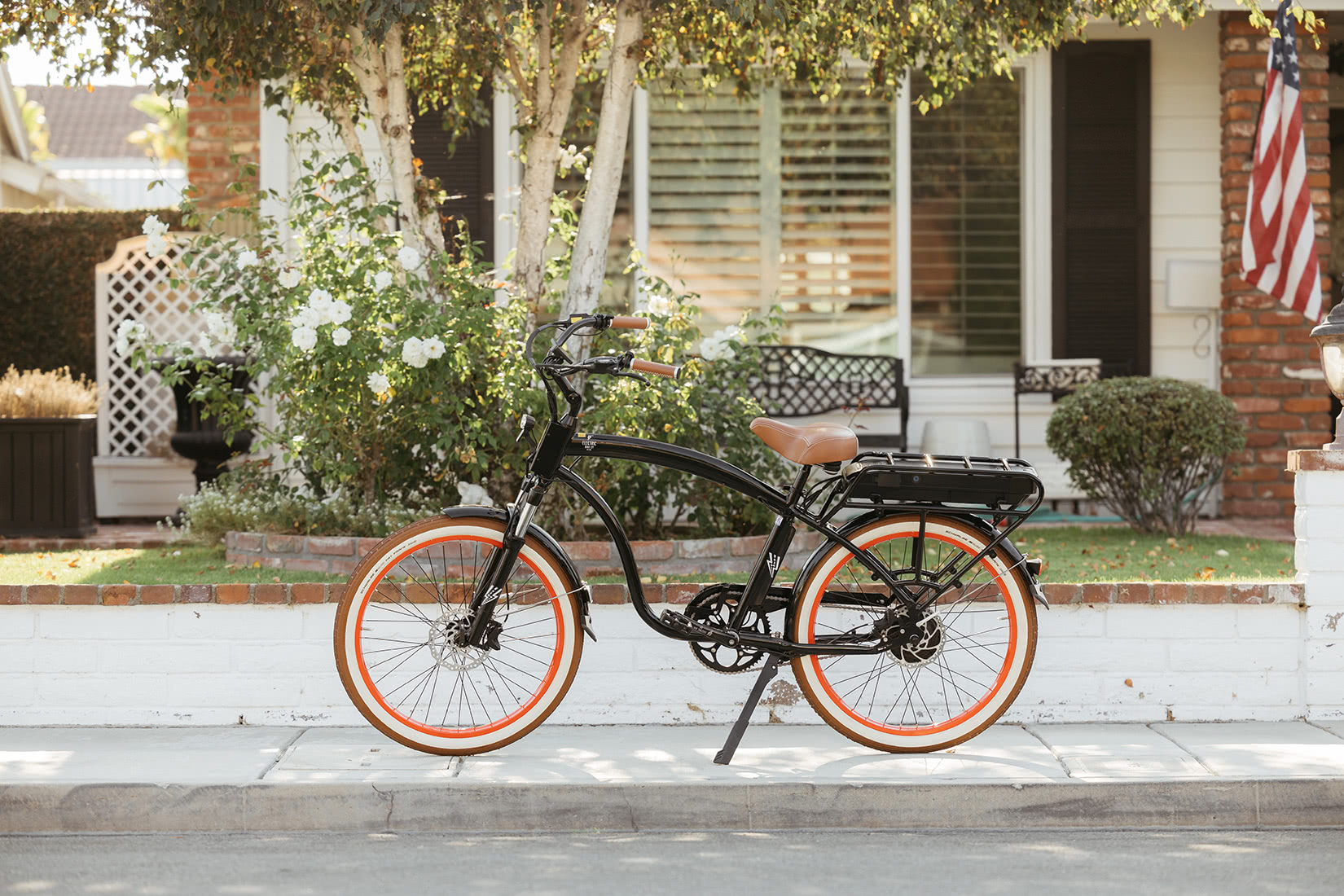 So many e-bikes on the market — what makes EBC different?
Let's take a moment to acknowledge the crème de la crème of EBCs creations: the Model C. This e-bike will make an avid cyclist out of the couch potato—we promise. Epitomising EBCs commitment to premium craftsmanship, quality, and functionality (not to mention out-of-this-world style), the Model C is what's missing from your life.
Make it yours, down to every last detail
Designed using the highest quality local and global materials, the Model C is fully customisable. And, we mean fully—you can select the colour of not only your frame but everything—right down to the rims and spokes. Thought you'd be limited to your standard red, blue, or green? No siree: pick from a technicolour of shades, with the only limitation being your own imagination.
Trust us, the customisation process is an absolute joy in itself, with this terrific experience commencing way before you meet your e-bike. Oh, and the personalisation doesn't stop at colours. You can pick your battery size, tyres, seatpost, and more, allowing you to get (virtually) hands-on with the building of your ultra-cool new mode of transport.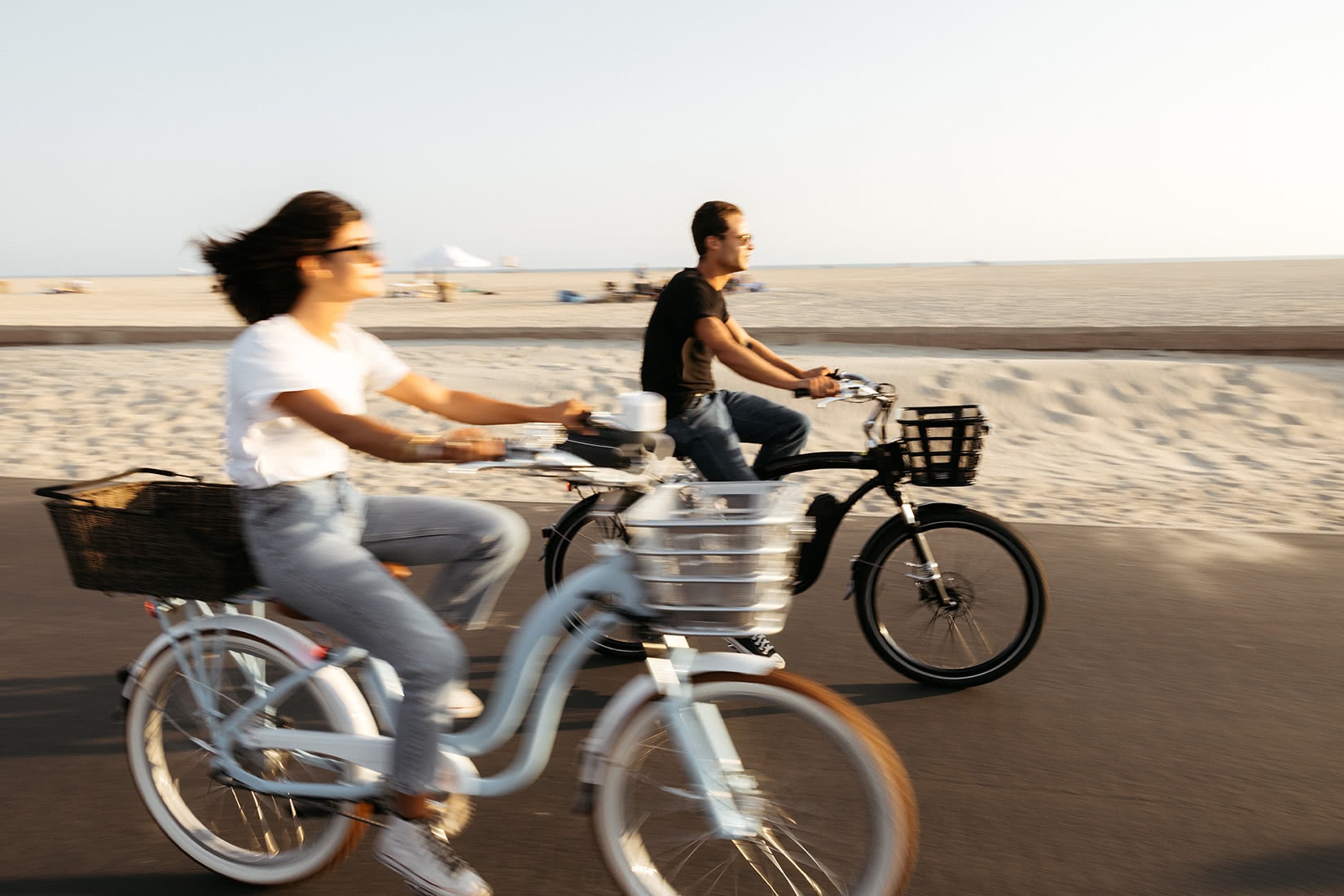 What's more: after all your cyber-tinkering, you'll get a fully-fledged, ready-to-go e-bike delivered right to your door—no assembly necessary.
Cruise at a speed of up to 20mph, and make your commute, journey to mecca (i.e., your Saturday brunch date), and leisurely trips in the countryside something to savour and enjoy. We're super impressed by the battery life, too, with the most powerful serving up no less than 190-mile range. Need some context? That's the distance between Boston and NYC. So yes, safe to say we're pretty impressed.
Scoot over e-bike; check out EBCs Radical Scooter—your new favourite set of wheels
E-bikes aren't for everyone. Prefer something sleeker, slimmer, and more compact? EBC have you covered: the Radical Scooter is about as zeitgeist as it gets, propelling by-scooter travel to stratospheric heights: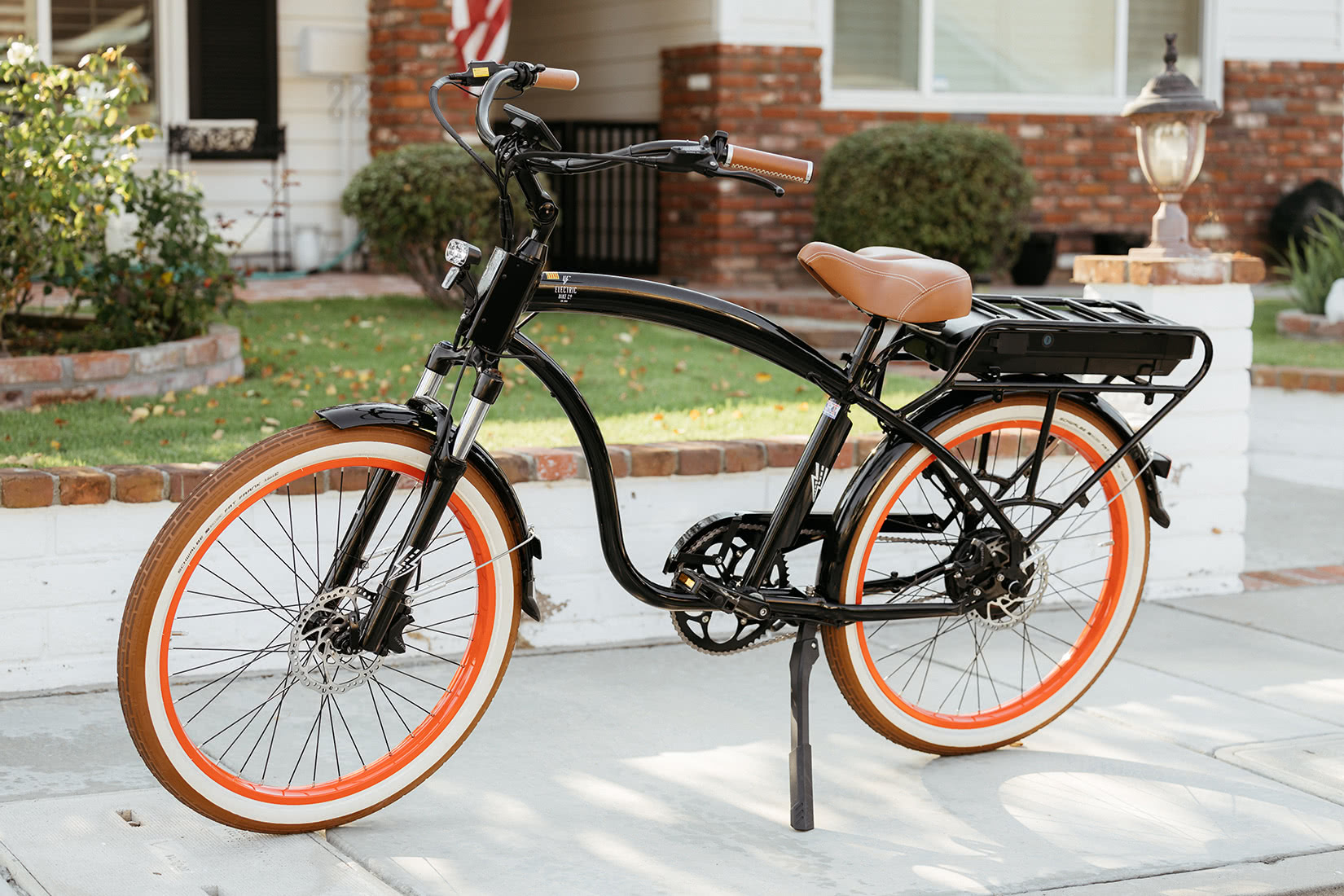 Boasting a range of 20 miles and a maximum speed of 20mph, you can zoom off to work, events or simply enjoy cruising around town, no doubt basking in the envious glances of onlookers. Think about it: are you used to paying through the nose for a day's parking in the city centre? Wave goodbye to bank account-destroying parking fees by rocking up on your scooter, instead. And, thanks to the (almost) unfathomably affordable price, it'll pay for itself in no time.
Foldable, complete within LED lights (front and back), and weighing just 19.7kg, this thoughtfully designed scooter covers all bases. You can add an anti-theft alarm to this masterpiece of transportation, too—something we highly recommend. Yep, your e-scooter will be the talk of the town, so you'd best keep a beady eye on it.