Is it just us, or has watch design been a man's world for too long? Well, not anymore—introducing VANNA, the only female-owned, designed, and manufactured watch brand currently in existence. Interested? We thought so.
Founder Anna is an up-to-the-minute entrepreneur and certainly our woman of the hour—and she knows exactly what she (and we) wants. With a keen eye for design, a passion for celebrating femininity, and plenty of get-up-and-go, Anna is the perfect candidate to lead the way for female-designed watches.
Designing statement watches for the 21st Century woman, each piece in the VANNA collection symbolises the modern woman: original, daring, and brave. A woman to watch and a woman of watches—we're obsessed.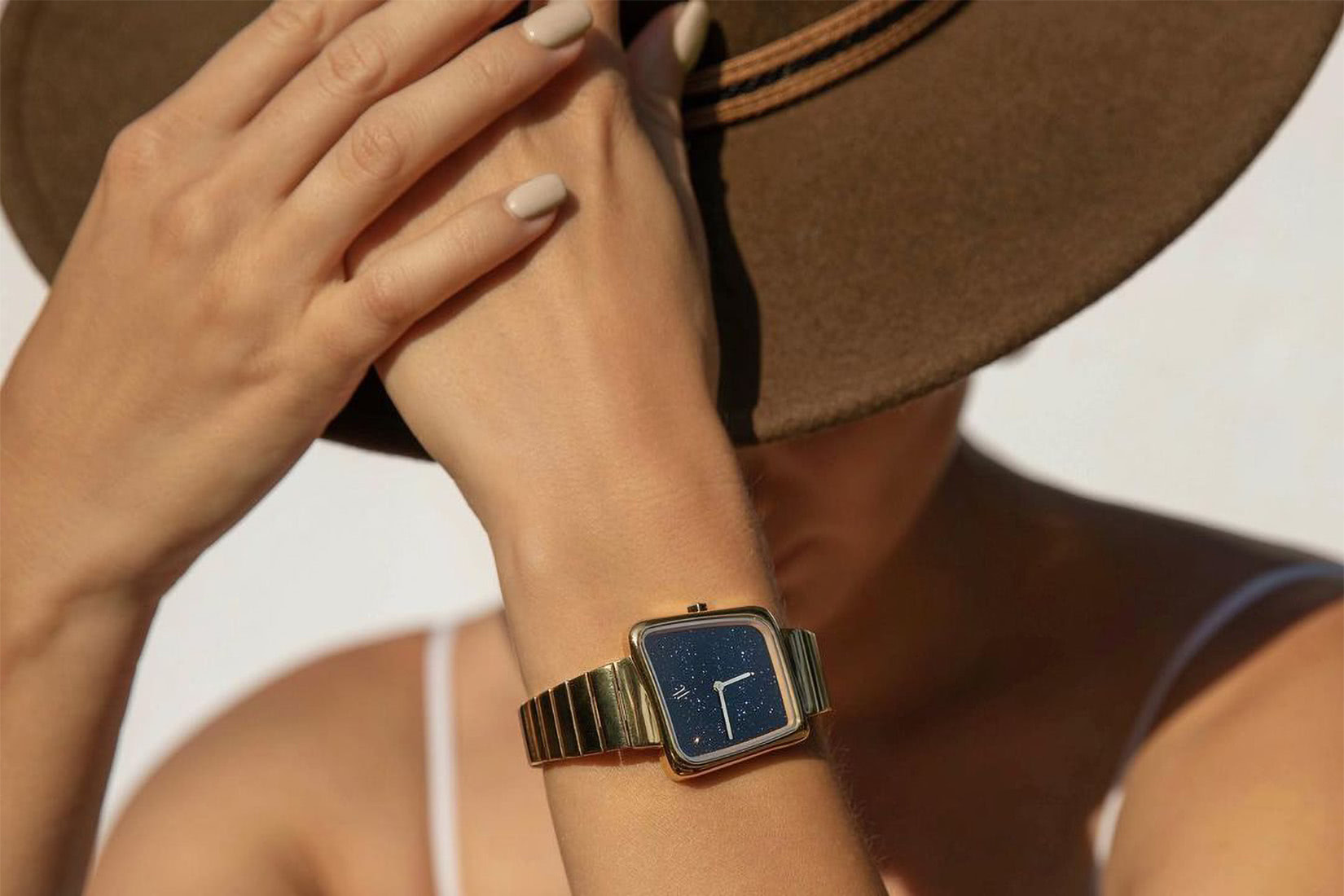 Courage and fearlessness are characteristics parallelled in VANNA's designs: while each piece possesses its own unique personality, the inherent values remain the same—much like the countless strong women we all know and admire. VANNA captures the true essence of femininity and transforms these empowering qualities into something we can wear.
Yes, the ultimate wrist-candy, VANNA's watches sashay the fine line between stand-out jewellery and exquisite timepieces. (Figuratively) timeless and sophisticated, you'll find intriguing monikers like Umbra, Luna, and Geminus, just yearning to be investigated further.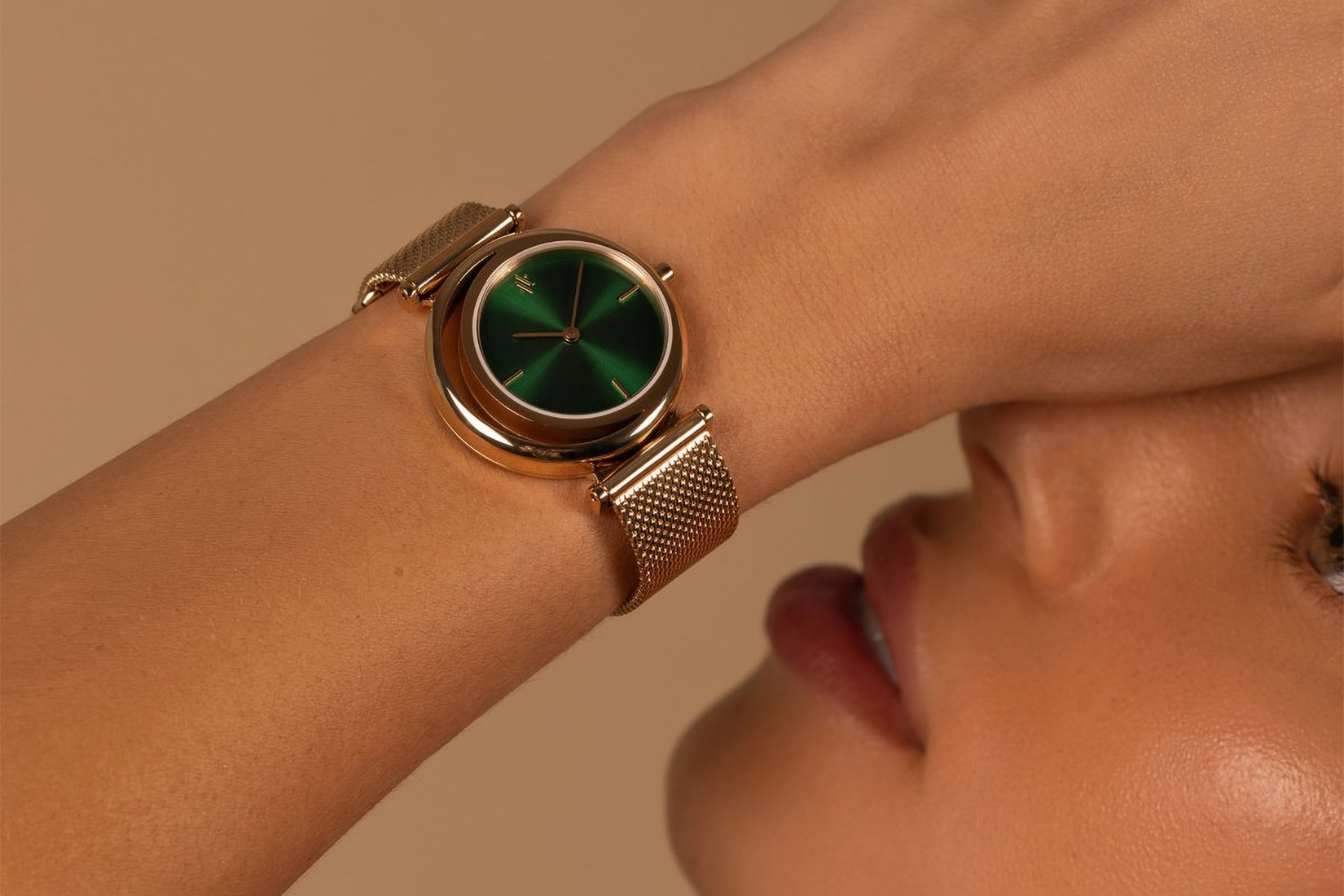 So, what's the order of the day at VANNA—plain old watch faces? Forget about it—VANNA is all about the details, so upon closer inspection, you'll discover watch faces carved from Tiger's Eye, creamy Mother of Pearl, and mesmerising Malachite. And, if you expect standard circular frames, think again: in short, nothing is as you'd expect at VANNA, so simply go with the flow. Trust us, it's a beautiful ride.
Naturally, LA resident Anna isn't short of inspiration. The arty, bohemian edge of the sun-soaked city provides ingenuity at every corner—and it's contagious. Encapsulating the individuality of the resident Los Angelenos and running with it, this affordable watch collection ebbs and flows above fickle trends, promising an enduring piece.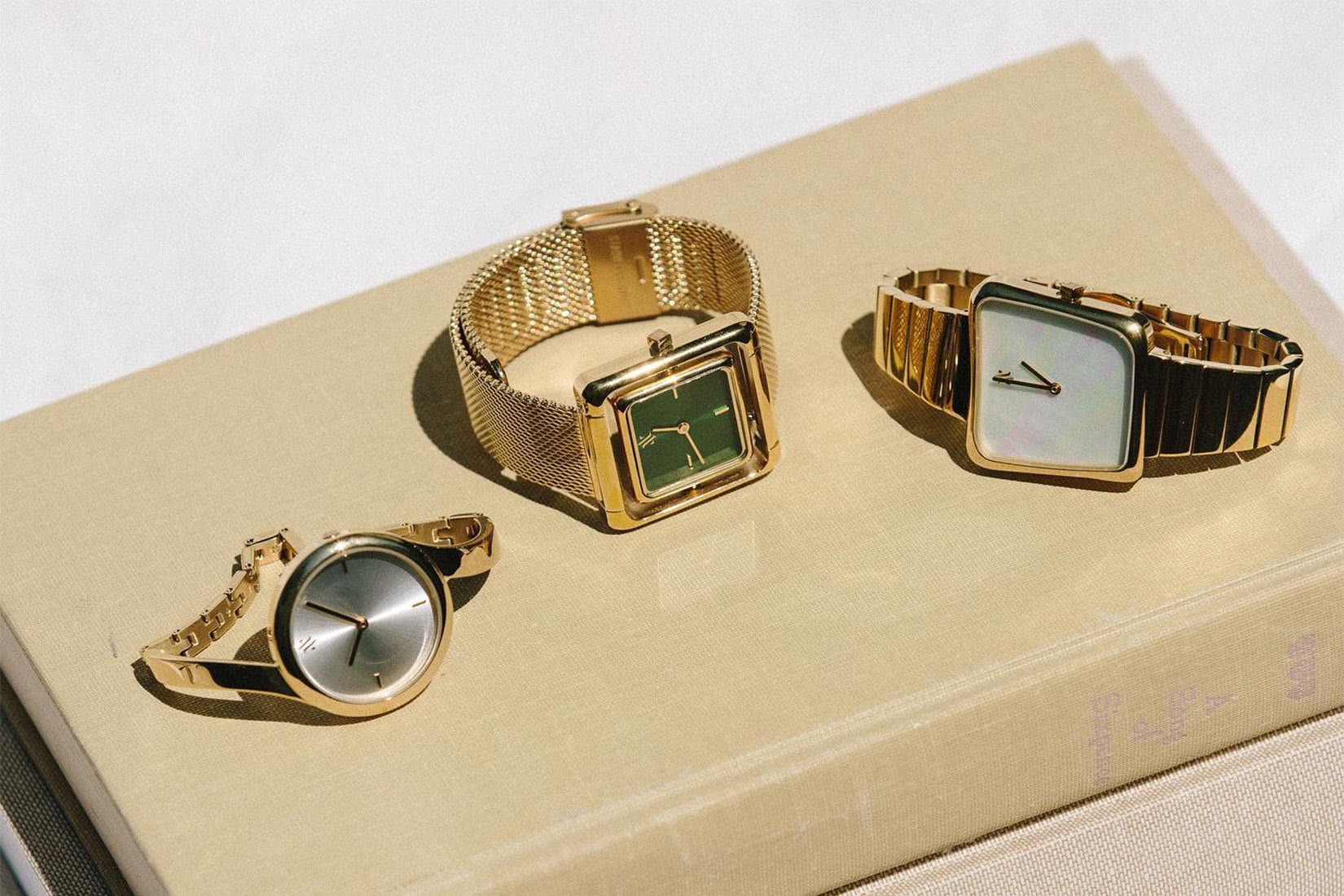 Anna's inspired concepts are brought to life with the collaboration of a hugely talented technical engineering team from—you guessed it—the HQ of luxury watches: Switzerland. The best part? You can pick one up for under $300.
VANNA's watches that make us tick
Umbra Emerald: Time to be bold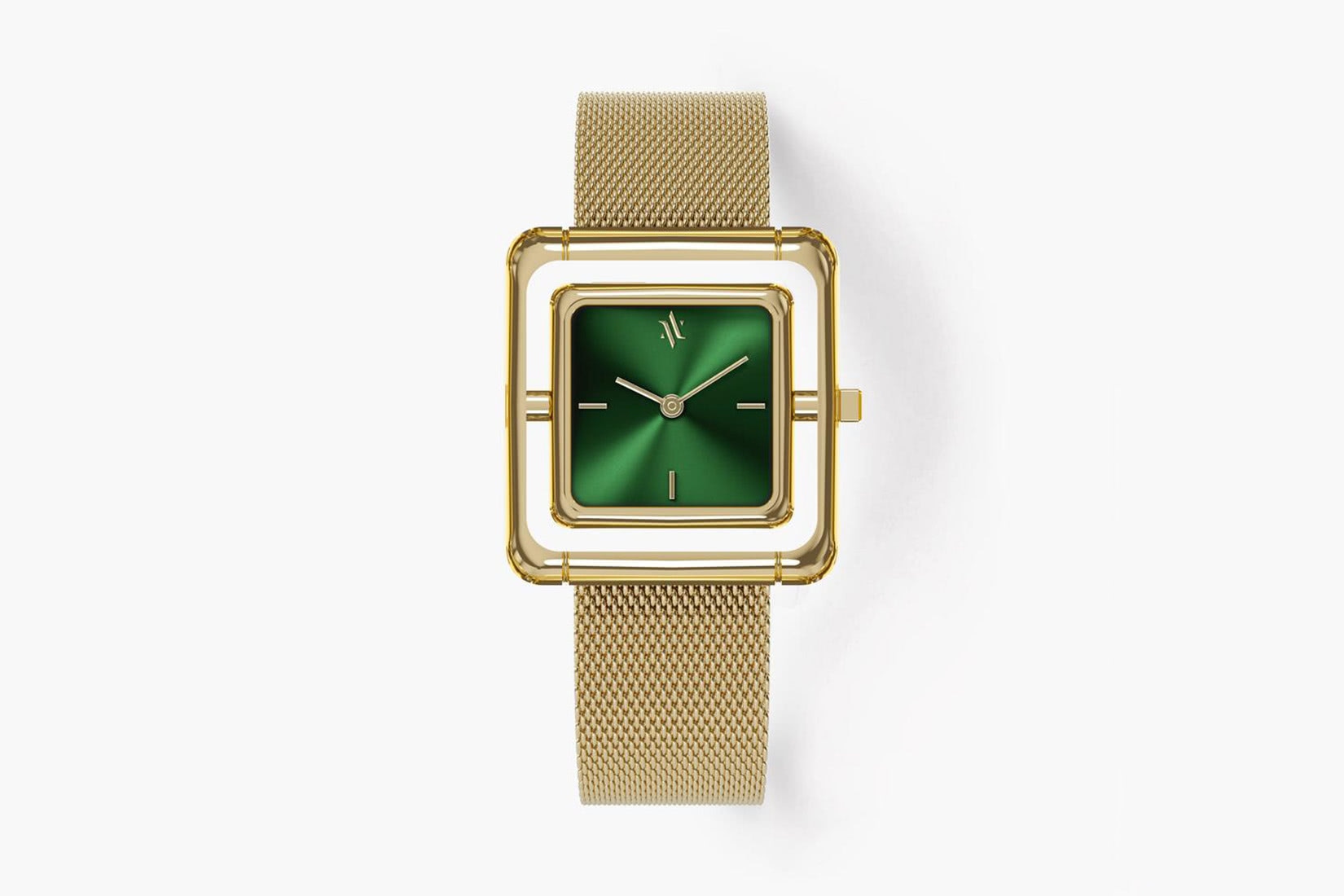 The Umbra Emerald Watch will have all eyes on you—well, your wrist. An opulent fusion of gold and green, this royal combination exudes luxury.
A mile away from any run-of-the-mill watch, this gem is finished with 23K gold-plating, surprises with an angular clock face, and the emerald sunray dial contrasts gorgeously with an elegant gold mesh bracelet. Resistant to rain and splashes, the Umbra is one for the dynamic woman.
Nebula Sandstone: Time to be captivating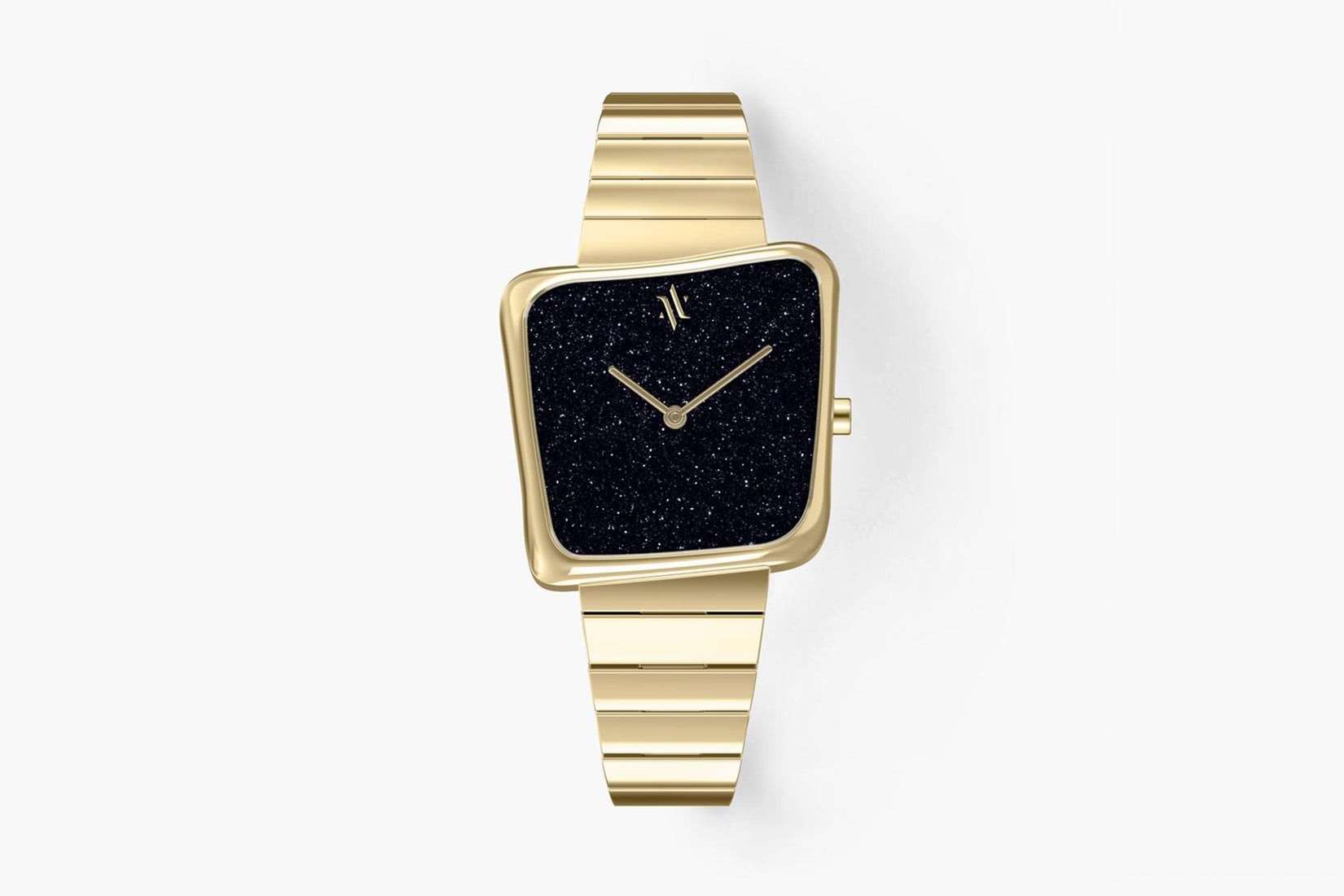 Unlike any watch we've laid eyes on, we can't stop gazing at the Nebula Sandstone Watch. Inspired by the beauty of galactic clouds which take no clear shape or form, this watch is truly out of this world.
There's no more appropriate material than black sandstone for the clock face, echoing the beauty of a star-dotted night sky. Framed with a distinctive asymmetric case, the Nebula Sandstone captures both the strength and mystique of womanhood.
Claire Pearl: Time to be understated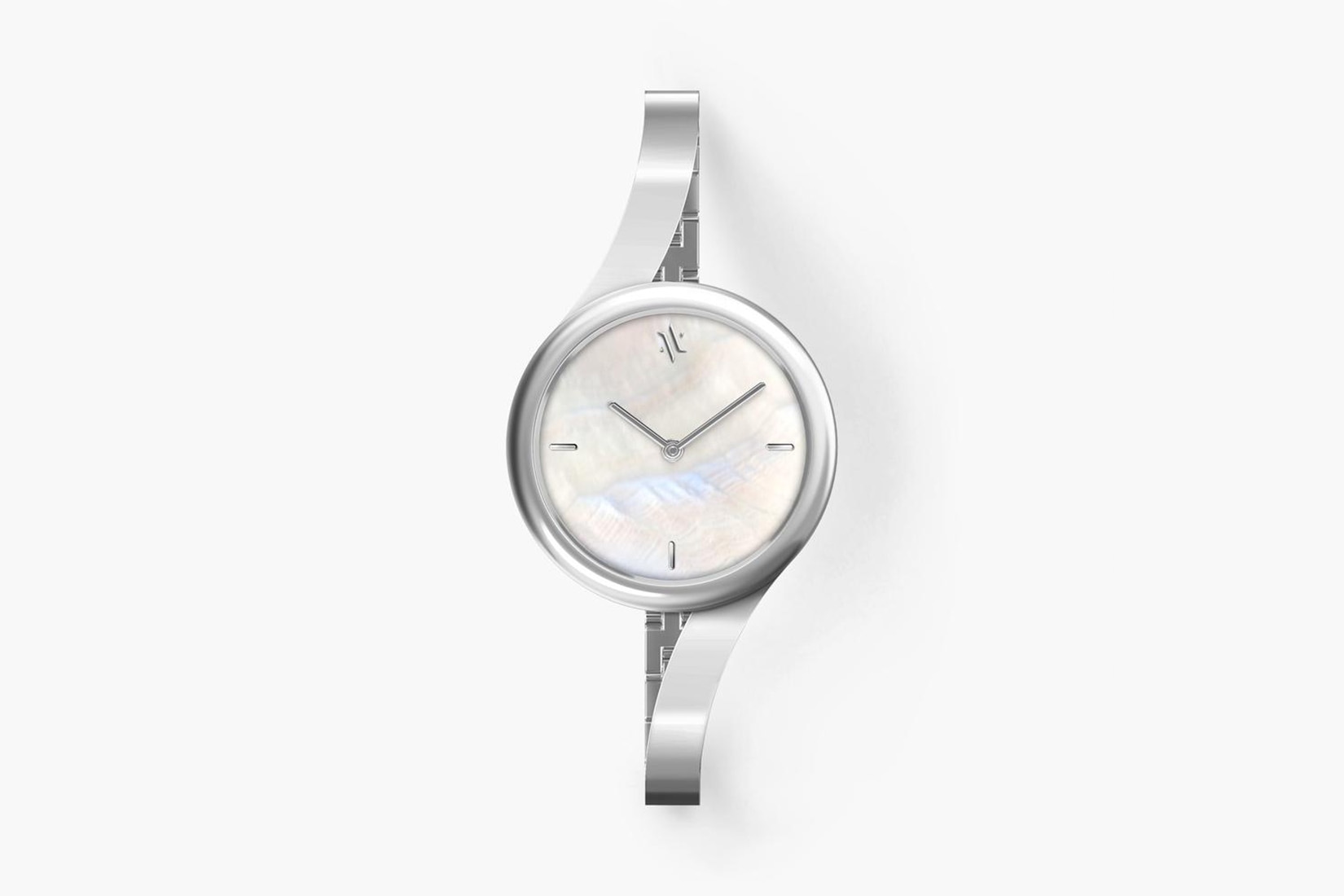 Exquisite, distinguished, yet simple, the Silver Claire Pearl Watch is The One for the minimalist woman. It needn't all be glitz and glamour—sometimes, a chic accent is enough.
Crafted with a perfectly circular clock face linked by a delicate stainless steel bangle, the Silver Claire Pearl is purity at its finest. Speaking quietly and profoundly rather than shouting over the noise, this watch is an emblem of inner confidence.
Geminus Strawberry Quartz and Pearl: Time to be intriguing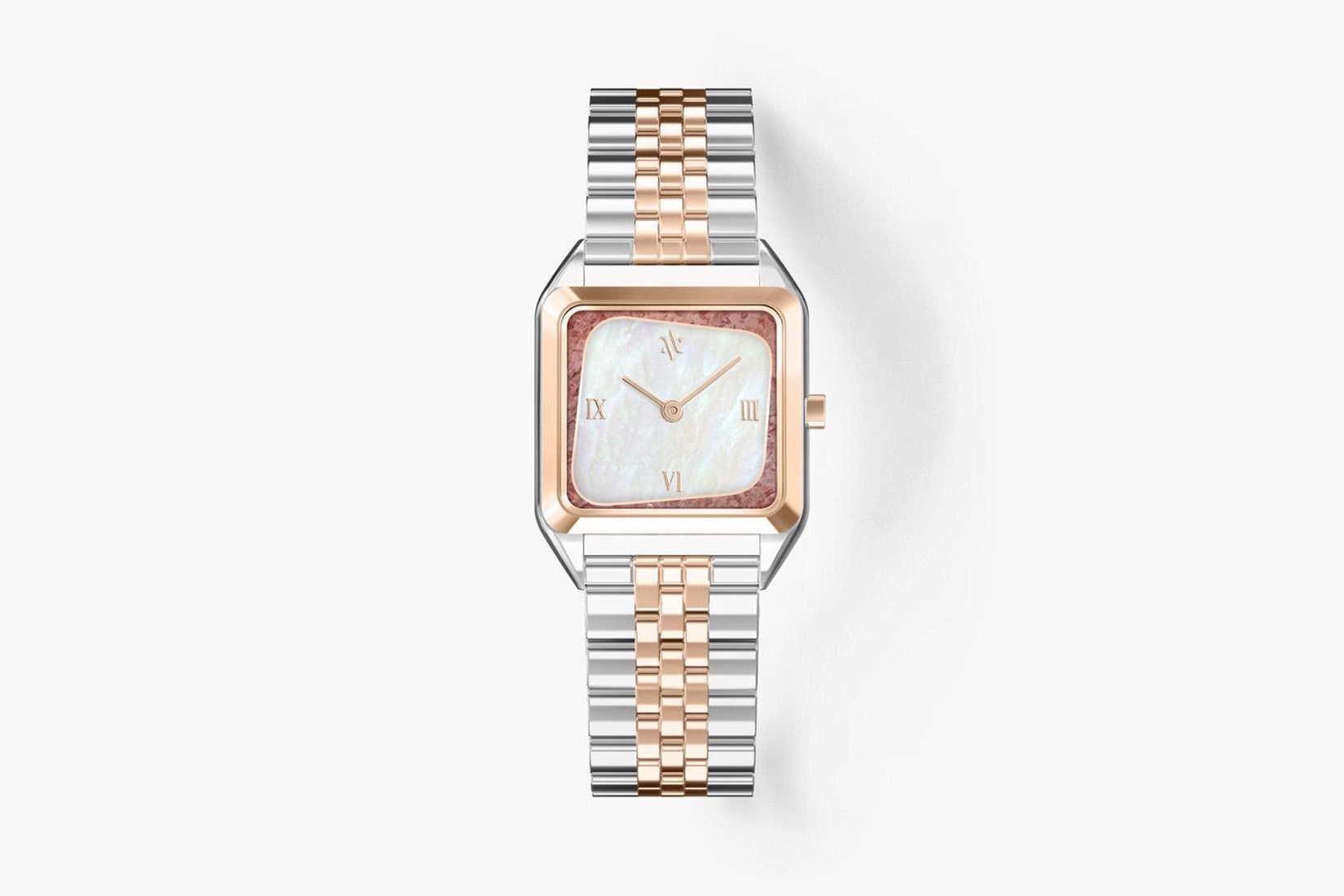 Conjuring echoes of 1920s high-society, the Geminus Strawberry Quartz and Pearl Watch is somehow anything but ostentatious.
With a chunky bracelet sure to steal the show, it's the asymmetric clock face that deserves a closer look. Blending a symmetrical frame with pleasing irregularity from the Mother of Pearl clock face, the Geminus Strawberry Quartz and Pearl dares the world to bring its A-game.
Luna Royal: Time to be fearless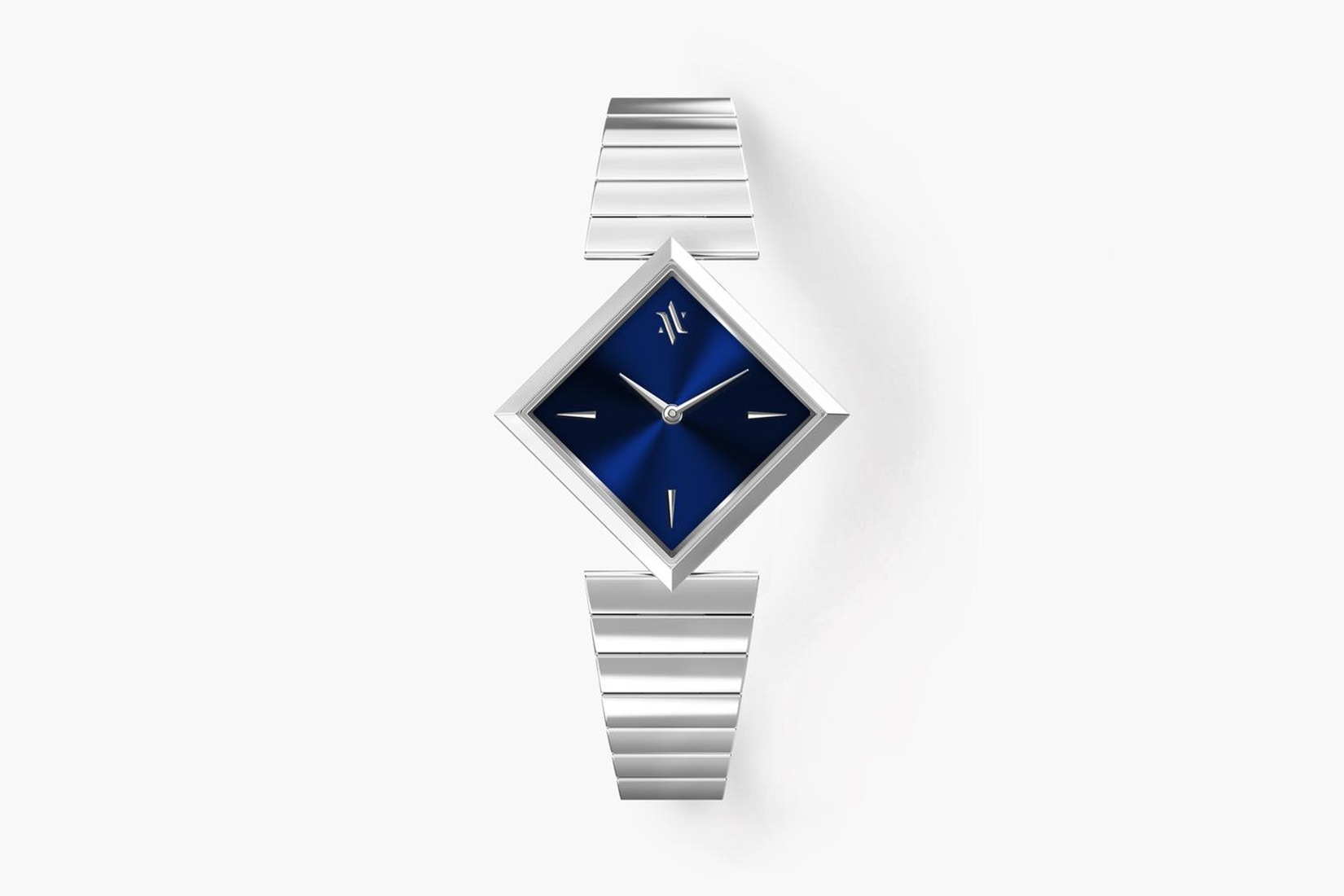 Crafted with pointed angles and a fierce aesthetic, the Silver Luna Royal embodies the warrior we all need to be, sometimes. Focused and sharp, this watch is nothing short of a statement:
Though crafted in a deep midnight blue and gleaming silver, the Silver Luna Royal still remains grounded. Brave and resolute, this watch is an outfit in itself.
Eclipse Jet Black: Time to be mysterious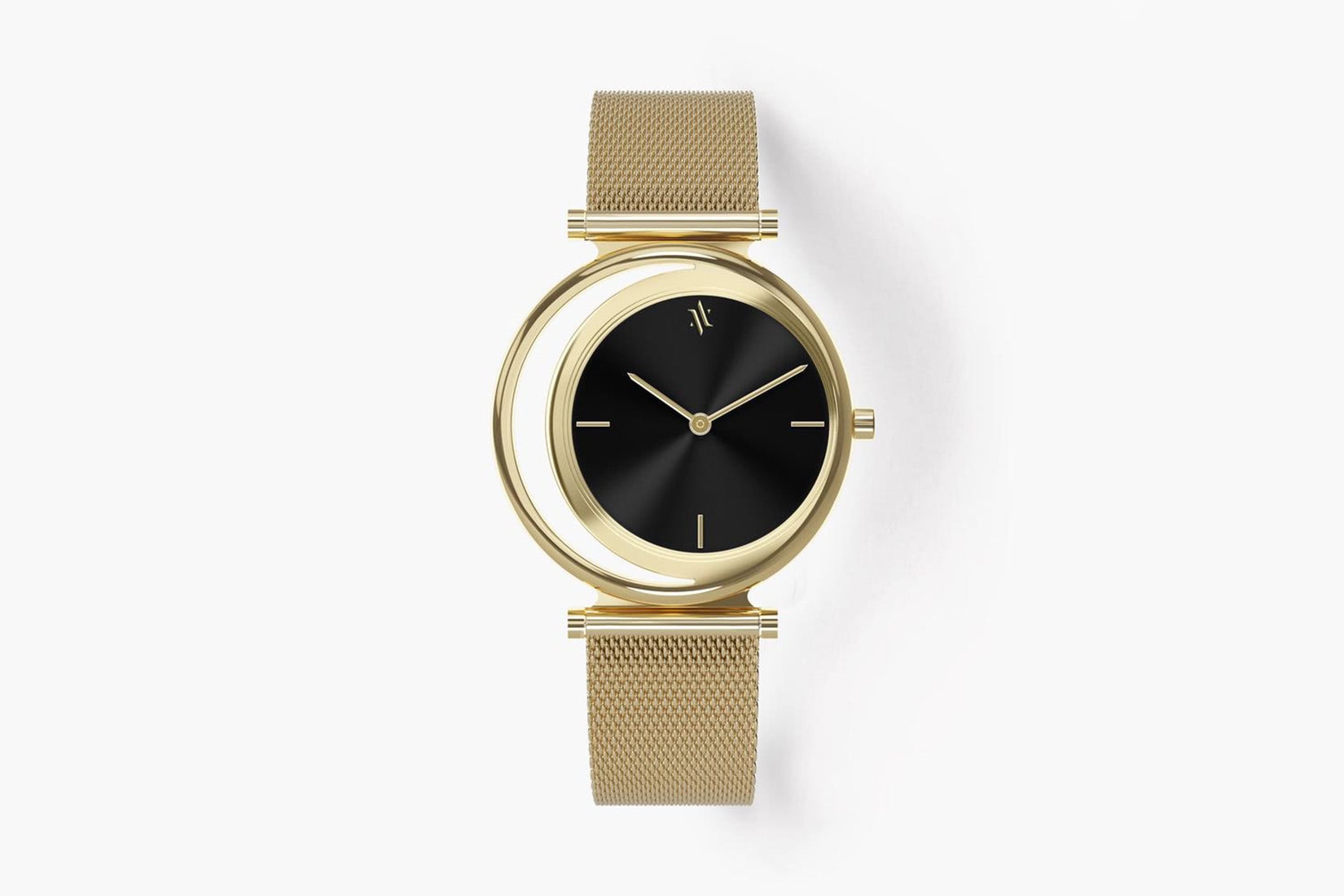 Presenting a picture of perfection, one closer look will reveal a subtle, intentional imbalance with the Gold Eclipse Jet Black Watch. Indeed, not all is as it seems:
Though crafted with a classic round case, there's also a half-moon-shaped orbit circling the Gold Eclipse, elevating it from undeniably pretty to patently resplendent. Black and gold is always a beguiling duo, and the gilded mesh bracelet and inky clock face make a perfect pairing.