Don't know your tie clip from your money clip? Find yourself huffing and puffing trying to match the most dashing men's accessories with your suave suit? Well, put on your blue suede shoes and book somewhere fancy—your smart outfits are about to get a whole lot more coordinated.
'How', you ask? Give a firm handshake to The Dark Knot—guiding men across the world towards sleek fashion choices. Crafting luxury neckties, bracelets, cufflinks, and other men's accessories, this brand is tying up loose style ends for men everywhere.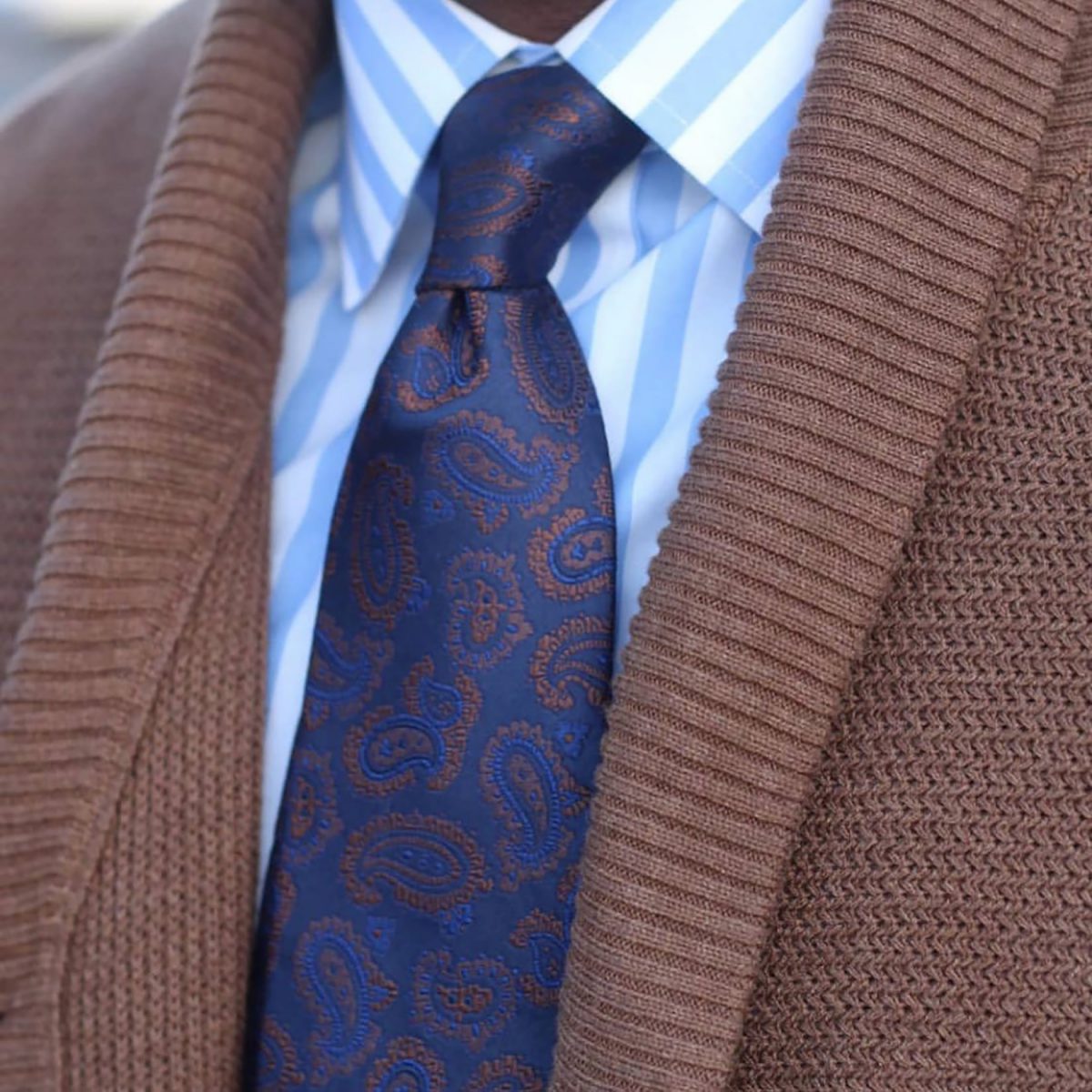 True luxury + affordable pricing = happy (well-clad) man
Gone are the days where you can simply throw on any old tie and be done with it. No, different occasions call for different styles. Of course, you don't need to be Karl Lagerfeld to know when to leave that 'hilarious' zebra-print tie in the drawer (clue: always).
But, that beachside wedding on the horizon, important business conference, and lunch with the in-laws, all demand a different style.
Sound intimidating?
No fear: The Dark Knot is on hand to guide you gently through the styling process with flair, charm, and empathy. Each handmade tie comes with a handy recommendation card for matching suits and shirts, so your whole getup will be sorted.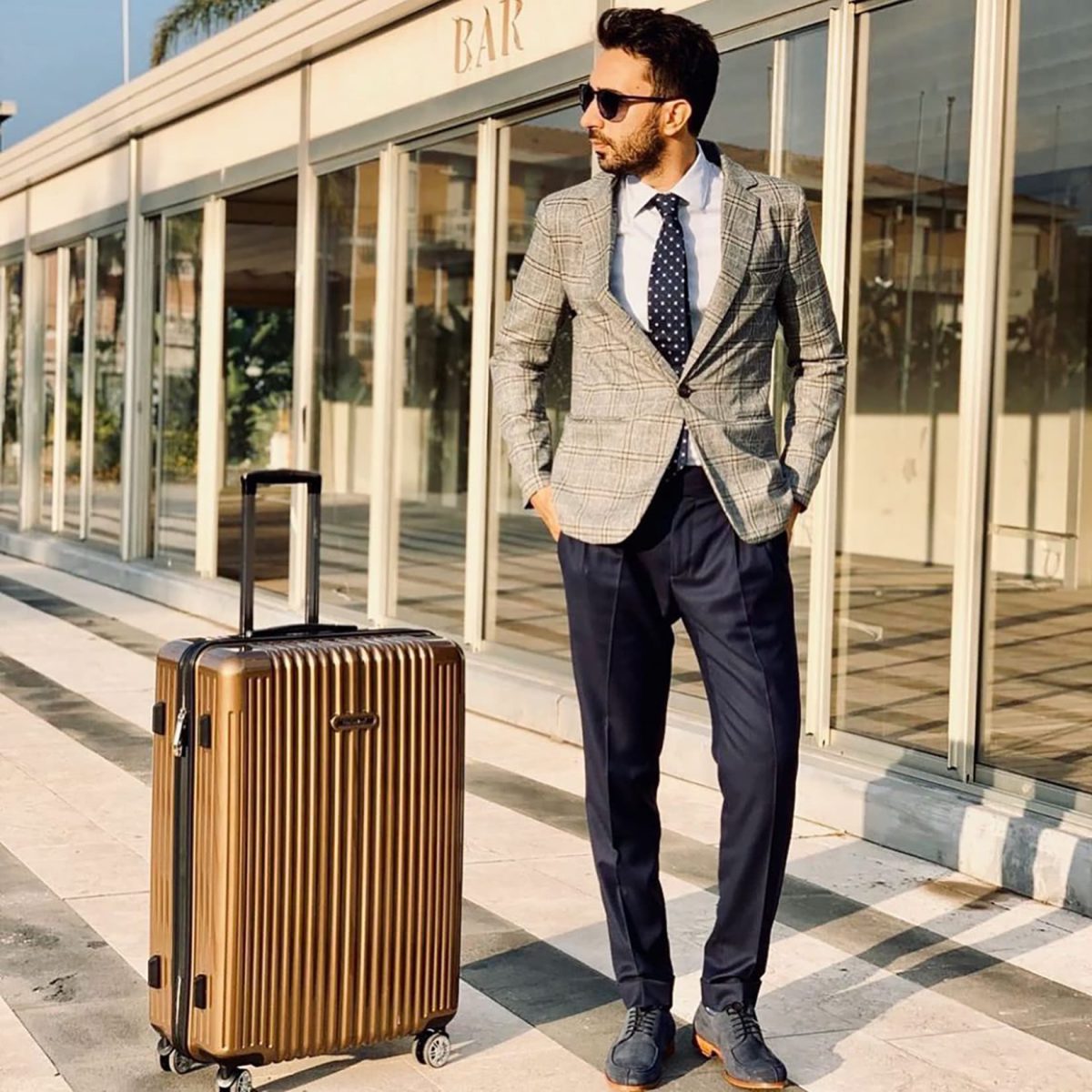 Oh, and the ties are pretty special, to say the least. Each tie is lovingly handmade by skilled craftsmen, using soft-as-anything high thread count silk. Then, it's interlaced with wool and cotton to form a lustrous knot that'll stay secure all night long. Worried about your post-midnight, several-cocktails-down appearance? Don't panic: each tie comes with two tie clips to keep it firmly on, just as long as you need.
Premium, down to the last detail
Even the packaging is drool-worthy (not all over your brand new tie, please): we love the sleek, black boxes, totally deserving of a space in your tie drawer next to your most beautiful luxury watches.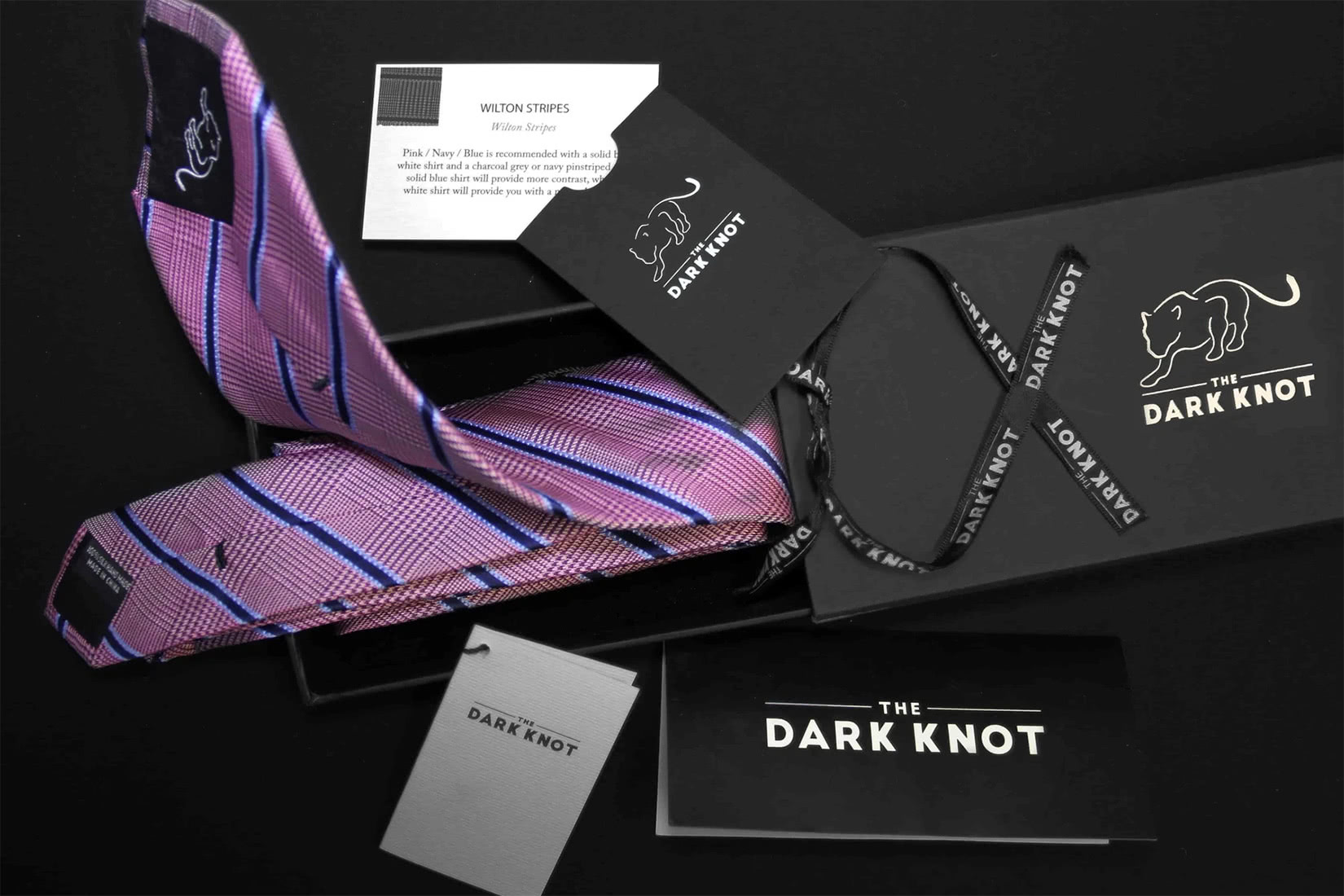 What's more: you're never left to your own devices with The Dark Knot. Once you become acquainted, you'll find a pledge with each tie. The promise? Oh, just that the company will answer any and all questions that may arise regarding tie-matching, be it The Dark Knot ties or one you already own (they're not the jealous type). Now, that's what we call customer service.
Who's behind this groundbreaking brand?
Welcome, Rishi Chullani. Rishi grew tired of seeing brands who simply hurl a mishmash of accessories your way, with no clue or guidance as to how to style them. Offended by this, Rishi instead believed men should have access to style guidance alongside their shopping experience—without having to shell out for a personal stylist.
Thus, The Dark Knot offers a unique shopping experience: one that will have you feeling valued, attended to, and with all your style needs met.
So, head to The Dark Knot's website and shop by colour, pattern, or occasion. Forget about the wrong trousers, it's all about finding the right tie. And fortunately, our debonair friends, this happens to be The Dark Knot's forte.