Shopping for your significant other with admittedly expensive taste, that long-time best friend that seemingly has everything or that impossible-to-buy-for self (hey, you deserve to be spoiled a little)?
Not the easiest of tasks!
Although many may argue that the most thoughtful gifts for her are often not material things, fine jewellery is undoubtedly a close second.
Especially if it doesn't cost the Earth — literally and figuratively.
We know what you are thinking: shopping for fine jewellery without crossing into four-digit territory can seem rock-hard.
Don't let budget dull your sparkle.
A rise in sustainably-sourced materials and technological innovation has made finding luxury gifts under $1,000 not only possible but exciting.
Can it get any more glamorous and timeless than diamond jewellery?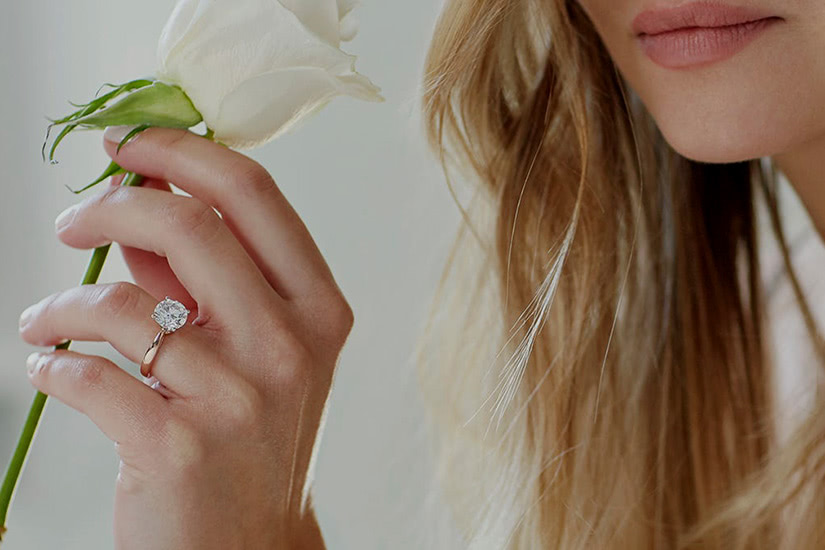 The ultimate declaration of love — unbreakable and precious — and an enduring symbol of commitment, diamond plays a starring role in many of our most precious moments in time.
And if ethical and environmental concerns over diamond mining practices have dulled the sparkle of even the most dazzling of diamonds, it has spurred many jewellery aficionados to look for alternative choices with a positively brighter backstory.
Ethically sourced, lab-grown diamond jewellery is where the Clean Origin brand truly shines.
Clean Origin is part of the new wave of jewellery with a conscience. Its very name whispers ethical, authentic, radical transparency.
So yes, Clean Origin is totally legit.
Guilt-free indulgence: The sparkling rise of lab-grown diamonds
Perhaps unsurprisingly, this undoubtedly more eco-friendly, ethical, conflict-free option is proving a tempting proposition for the conscious consumers among us.
Sported by stars on the red carpet from Emma Watson and Penelope Cruz to Meghan Markle and Lady Gaga, the allure of lab-created diamonds is undeniable.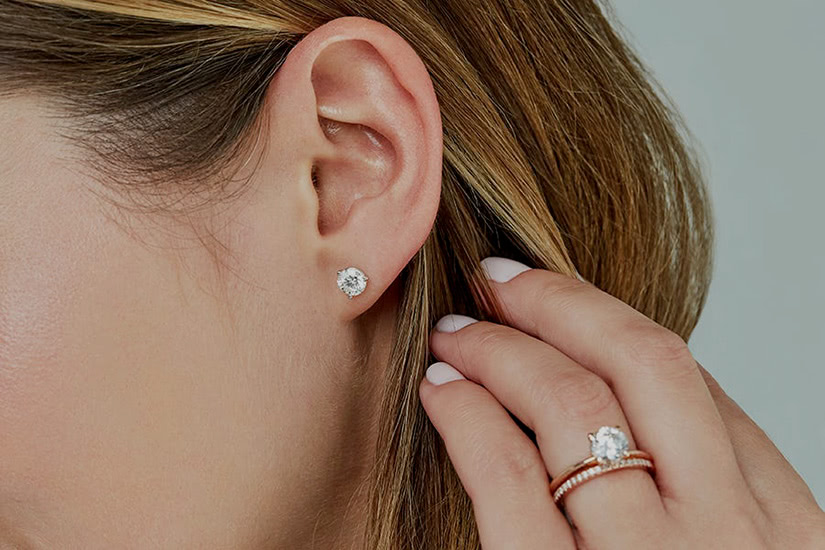 Here's the really great part: Benefitting from a shorter supply chain, lab-grown diamonds can be anywhere from 20 to 40% less expensive than mined diamonds, but look equally stunning. OR you can get a diamond that's 20-40% bigger for the same price (now we are talking)!
Now, we know what you might be wondering… What exactly is a lab-grown diamond? Are lab-created diamonds real?
Essentially, yes.
Lab-grown diamonds are real diamonds. They are chemically, physically and optically identical to mined diamonds: pure carbon, crystallised in a 3D form. The only difference is the origin. Lab-grown diamonds — also called man-made diamonds, cultured diamonds, and lab-created diamonds — are diamonds that are grown in laboratories instead of beneath the Earth's surface.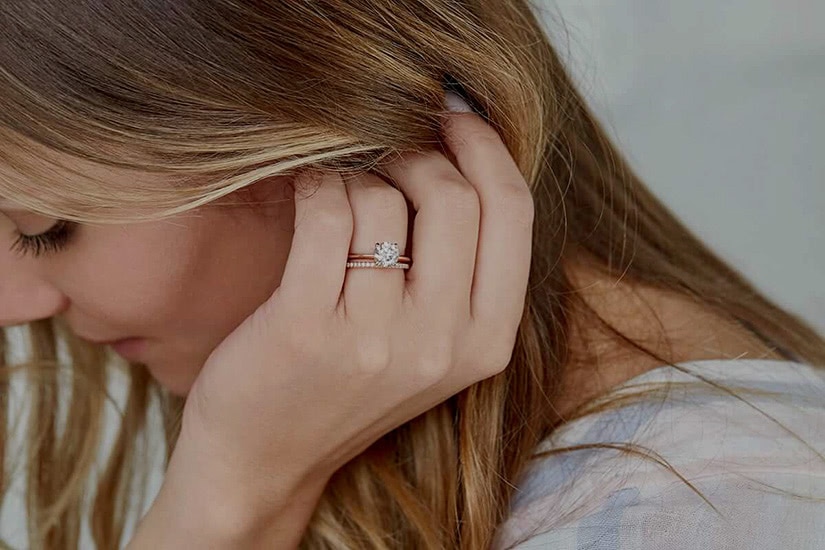 There are two approaches to creating them. Both start with a flat slither of another diamond, known as the seed. The first method simulates the organic process of Mother Nature by applying high pressure and high temperature (HPHT). The second approach to lab-grown diamond is chemical vapour deposition (CVD), akin to 3D-printing. But enough with the technicalities, let's talk about the real beauty of lab-grown diamonds — beautiful and budget-friendly diamond jewellery gift ideas for birthdays, holidays, anniversaries, or just because.
Clean Origin: Dazzling designs, long-lasting love
Clean Origin has made quite a spark in the world of man-made stones since its launch in 2017.
Founded by a team of industry veterans with over 100 years of combined experience, the ethical jewellery brand is on a mission to improve the diamond shopping experience.
Clean Origin makes online buying for lab-grown diamond jewellery pieces easy with its easy to navigate website.
You can shop one of Clean Origin's consciously-created on-trend bijoux or build your own one-of-a-kind piece; starting with either the diamond—and adding the setting from there, or vice versa.
Just like natural diamonds, their lab-created diamonds range in shape, carat, cut, clarity, and colour ― which you can effortlessly select with their handy sliders.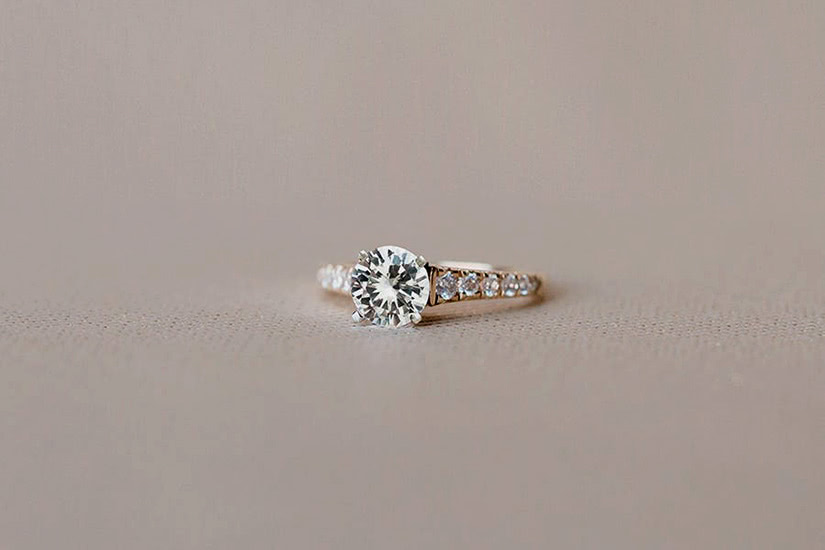 From the sentimental to the statement. Romantic to rebellious. Classic to cool. There is a lab-created diamond piece out there for the special person in your life that will stand the test of time; proving that diamonds really are forever.
Clean Origin works only with the highest quality conscious materials ― All of the brand's jewellery is set in precious, recycled metals: 14K-18K white gold, rose gold and yellow gold, or platinum.
Even cooler: Their glittering customer service. There's a 100-day no questions asked return policy for all pieces and a lifetime manufacturer's warranty. Just pick the perfect jewellery gift from their brilliant selection and they will ship it to you free. Got the wrong ring size? No worries – Clean Origin offers one complimentary resizing.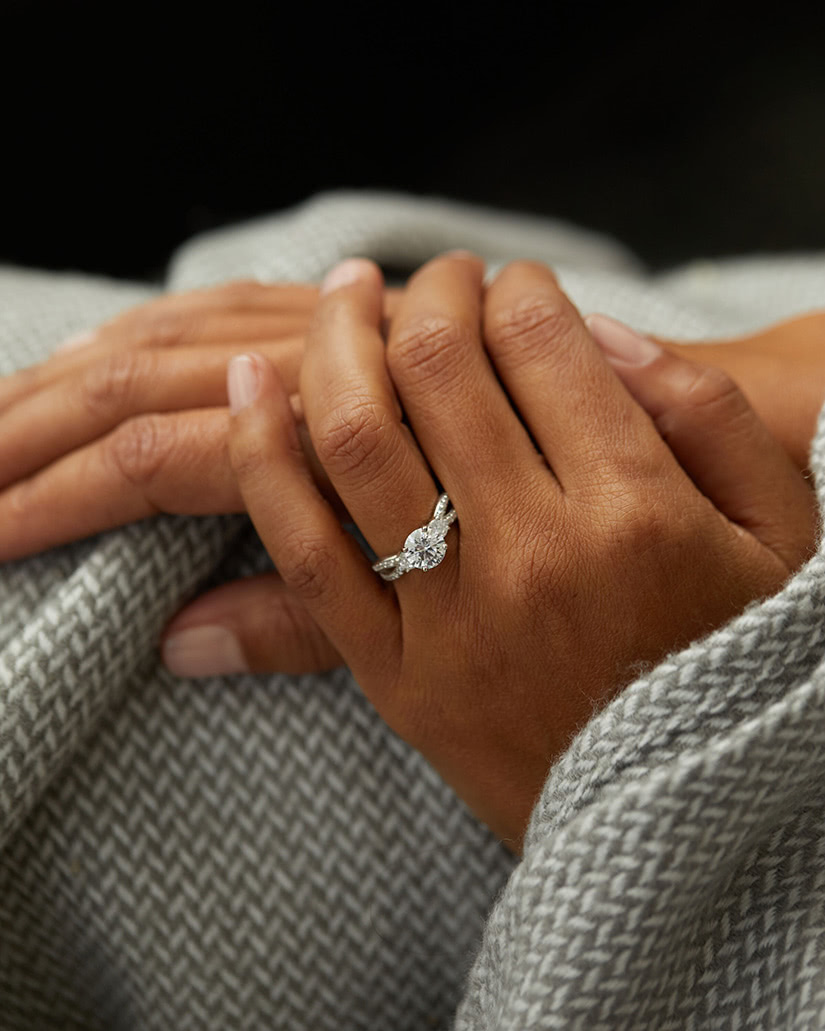 You can also purchase loose Clean Origin diamonds from their vast inventory of IGI (International Gemological Institute) and GCAL (Gem Certification and Assurance Lab)-certified stones ― the options range from a 0.3-carat diamond for $192 to a 7.56-carat diamond for $91,599, so there's literally a diamond for every budget, including the most lavish of tastes.
Precious presents: The best sustainable jewellery pieces to gift (or get) under $1,000
Diamond jewellery that seriously sparkles is always a good idea when you are searching for the best gift for women.
Whether you are shopping for a maximalist at heart who loves to turn heads or a modern-day minimalist, there are plenty of dainty bijoux, statement pieces and classic jewels, ranging from affordable, hypnotic sparklers to forever styles.
Timeless yet trendy treasures: Our current obsessions
Shop our edit of the top gift ideas from the Clean Origin's jewellery collection—all priced under $1,000 (Adding to our wishlist as we speak).