Premium luxury brand Nanit recently announced the launch of its first baby monitor. Dubbed as the Tesla of baby monitors, the camera uses Machine Learning to analyze children' sleep patterns and send bespoke insights to parents to help the entire family sleep better. It's a high-tech solution for young parents who want to have the best tech for their family.
Like most of the other baby monitors, the Nanit Plus camera will live stream an audio and video feed of your baby via Wifi. The video quality is one of the best available at the moment, on par with the very fashionable Nest cameras from Google.
But it's when you enable the Nanit Insights that the magic happens. A review of the Nanit Plus baby monitor recently found that it's the best baby camera available today. It uses an encrypted connection to send information to its server where an algorithm will analyze sleeping patterns before sending you back personalized recommendations. It's like having a sleep coach at home.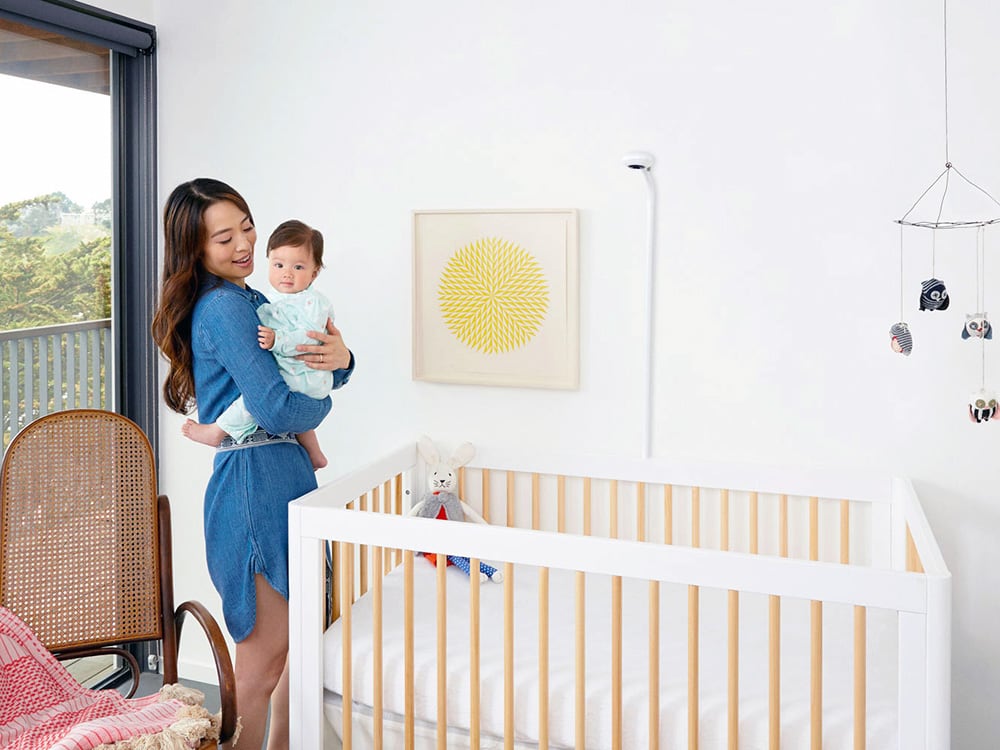 The premium brand works together with professional pediatric doctors to create bespoke suggestions for every child. You'll receive tips, for example, about the time of the day that is best for your baby to go to bed or the right temperature and humidity level for them to have the best sleep. And these tips will be completely personalized to your child once the app will have understood their sleeping preferences.