Our home should be the place we feel most comfortable. A place where we feel free to express our own individual sense of style. Free to push boundaries and make statements with eclectic and enchanting interior designs.
Bespoke luxury furniture brand KOKET is all about empowering us to speak our minds with daring designs and statement pieces that aren't scared to flout convention. They encourage us to take inspiration from some of the most expensive houses in the world.
A quick glance at KOKET's Instagram feed tells you all you need to know. A kaleidoscopic array of gleaming metals, vivid jewel-like tones, sumptuous fabrics, dazzling semi-precious stones, and flirty animal print. This is a brand that doesn't do anything by half-measures. Their work would fit perfectly in the biggest houses in the world.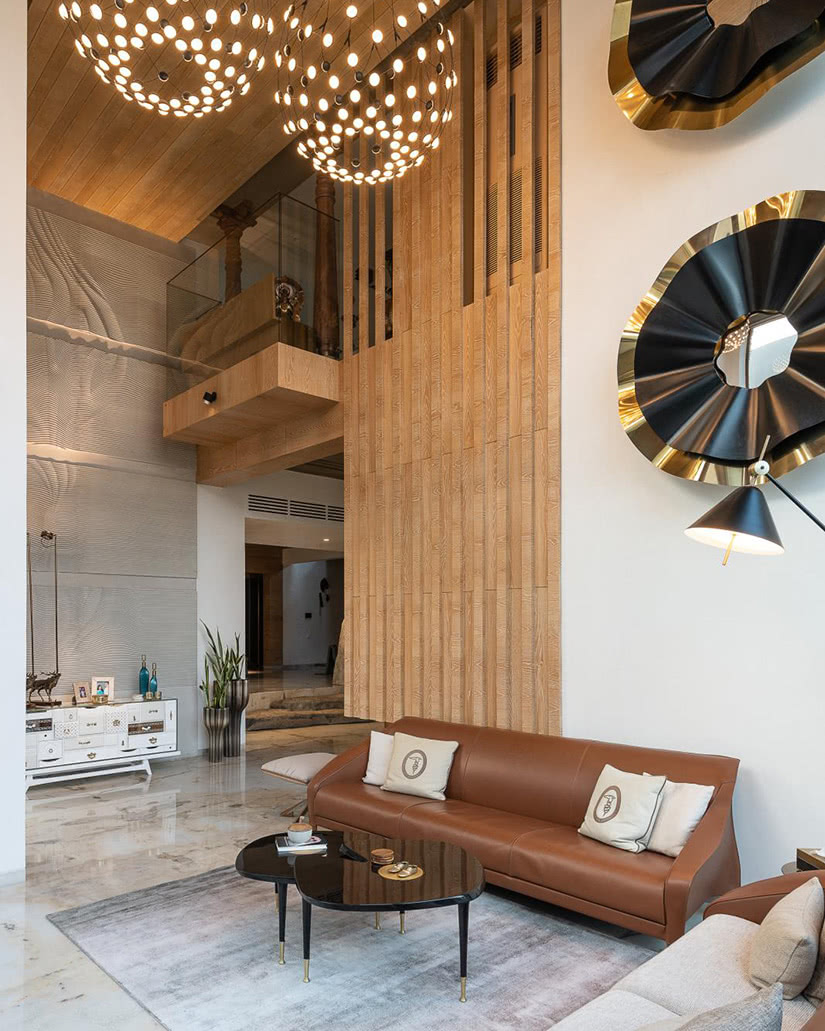 KOKET's Founder and Creative Director, Jane Morais, challenges us to dream bigger when it comes to our interior design choices. Her highly-distinct aesthetic is unashamedly dramatic, inspired by everything from fashion to travel, from fabulous vintage finds to wild flora and fauna, manifesting in designs that vary from the softly feminine to the defiantly handsome. 
Check our curated list of the best online furniture stores if you want to shop for similar pieces.
Think piles of plush pillows, iridescent peacock feather wallcoverings, extravagant chandeliers, and lots of glitter and gold. In less skilled hands, it could appear ostentatious, but KOKET effortlessly masters the maximalist ethos—sumptuous without showing off.
Morais has a clear gift for identifying interior design trends and an equally undeniable talent for turning heads and commanding attention. KOKET's highly desirable furniture can't help but take center stage with its rich materials, iconic shapes, timeless style, and a rainbow of tantalizing colors. 
The fact that the Portuguese brand's collections have names including Guilty Pleasures and Exotic Opulence says it all. Expect to find decadent upholstery, intricate carving, hand-crafted cast metal, and rare attention to detail in both form and finish.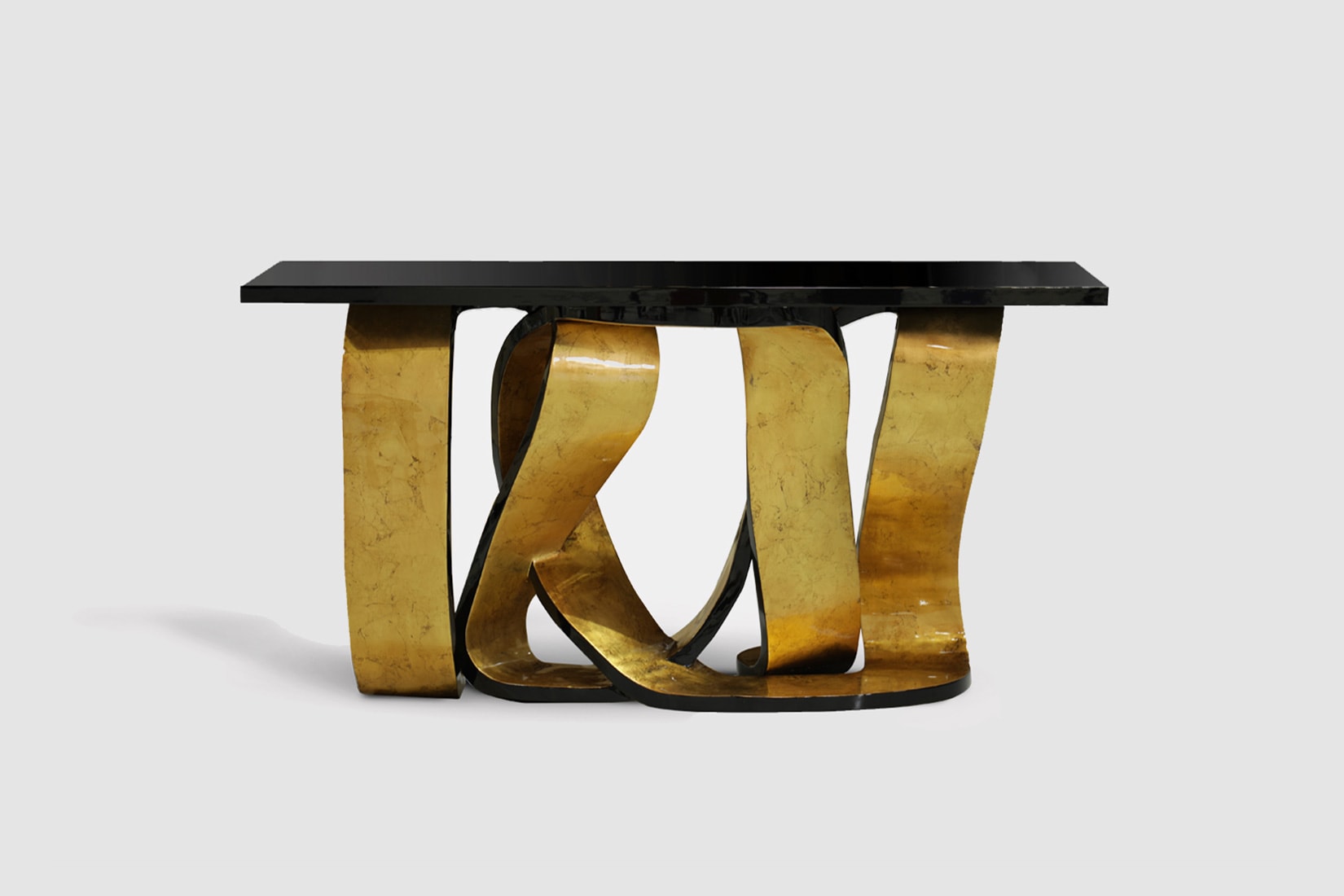 Take the Poem Chest, for example, with its delicately undulating silhouette and aged mirror top, lending an already exquisite design and unique retro glamour. Just add an extra large scented candle on top to finish the look.
Or there are the twists and turns of the Ribbon Console, standing statuesque in classic gold and black. And then there's the Tears II Cocktail table, where the iconic teardrop gets a modern-day update with a glass-metal finish perfect to host your favorite indoor plants.
The overall mood? Risk-taking yet refined.
As Seen In The Most Upscale Of Interiors
It goes without saying that KOKET is well-suited to the most upscale and exclusive of interiors so it's no surprise that designers on the romantic blockbuster Fifty Shades of Grey chose to use KOKET pieces to furnish the sky-suite apartment of enigmatic millionaire Christian Grey, coupled with a high-end premium mattress and gorgeous bedsheets. The character of KOKET's pieces—imaginative, sultry, and perfectly self-assured—captures and amplifies the film's atmosphere of passion, desire, and power.
But there's also the collection KK by KOKET, inspired by Jane Morais' love for Portugal dos Pequenitos, a theme park in Coimbra famous for its diminutive models of Portuguese houses, monuments, and squares. As a result, the collection feels playful and whimsical, full of energy, and showcasing the brand's more laidback side. Targeted at young buyers, it feels aspirational, dynamic, and exciting.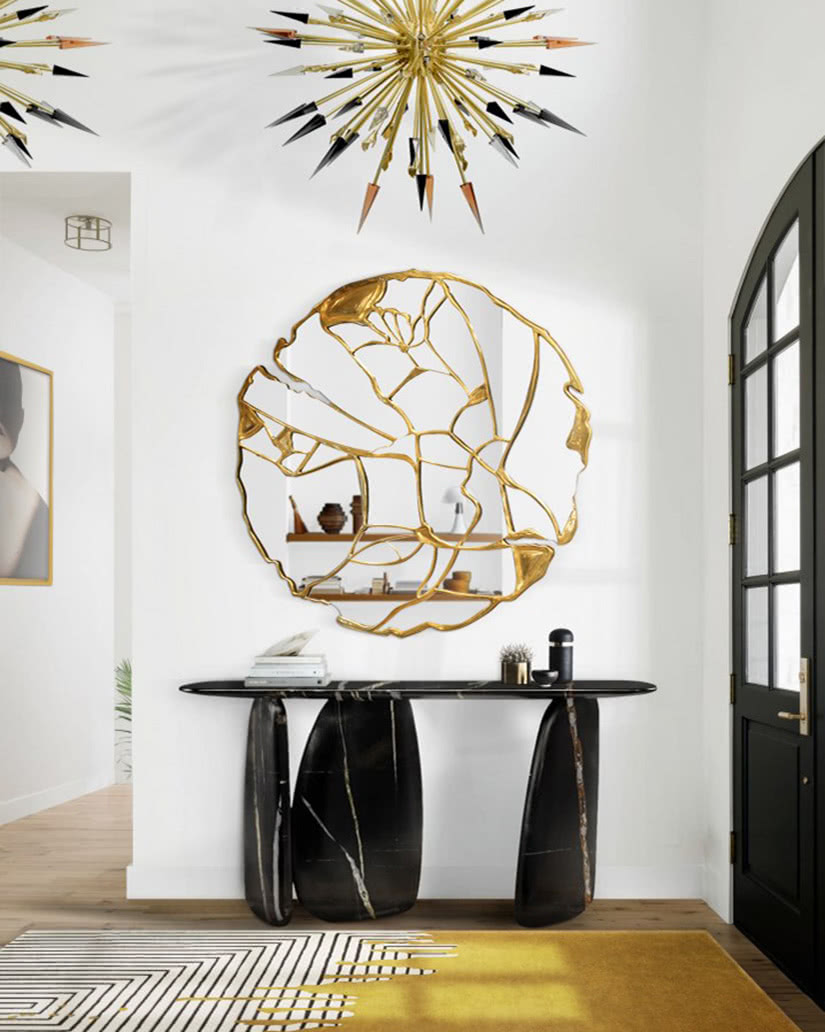 Alongside the aesthetic allure of KOKET's designs is the brand's dedication to quality materials and authentic craftsmanship. The pieces are hand-crafted by expert Portuguese artisans whose creative know-how and passion for perfection translate vision into form. KOKET is committed to protecting heritage craftsmanship and tradition as well as promoting sustainability, creating furniture that's meant to last a lifetime and offering a seductive alternative to fast fashion. 
KOKET sells worldwide through an exclusive network of interior designers and luxury retail stores. Pieces are handmade to order, guaranteeing discerning homeowners exclusive and unique additions to their room schemes. You can also have designs customized to suit your particular tastes and preferences.
Bold, boundary-pushing, and exuding a joie de vivre that's impossible to imitate, KOKET can't help but elevate a room, making the exotic a part of our everyday life.