Note: we have an updated version of our list of the most expensive cars in the world if you want to see the most recent ranking.
When you purchase a high-end car, you're investing in more than lightning-fast speediness and shiny hoods (although, those do help). Often, you're buying a little piece of history. You're supporting the innovative automotive tech of the future.
The most expensive cars are more than just price tags; they're inventions, they're pedigreed, meticulously-manufactured testaments to their makers, and they're awe-inspiring inspirations for what we can make if we really put our minds to it.
Also? They can be fun. From the revving of high-grade motors to the astounding things possible with today's auto infotainment systems, this year's most expensive cars are quicker, smarter, and more powerful than ever before.
Wondering what this year's priciest Bugatti is? Interested in learning which Pagani is the most expensive car you can't buy? What about the historic Ferrari that has yet to be unseated as the most expensive car of all time?
We've got you covered. With our updated 2021 ranking of the most expensive cars, you'll enjoy reading about several four-wheeled wonders – some from our past rankings, others, brand-new for this year. From storied, legendary names from revered auto houses to a few surprising newer models, we're happy to debut our definitive list of 2021's most expensive cars.
The most expensive cars of 2021
Learn more about luxury and sports cars and our methodology to select and rank the most expensive cars of 2021 after the ranking.
15. Maserati MC20: $200,000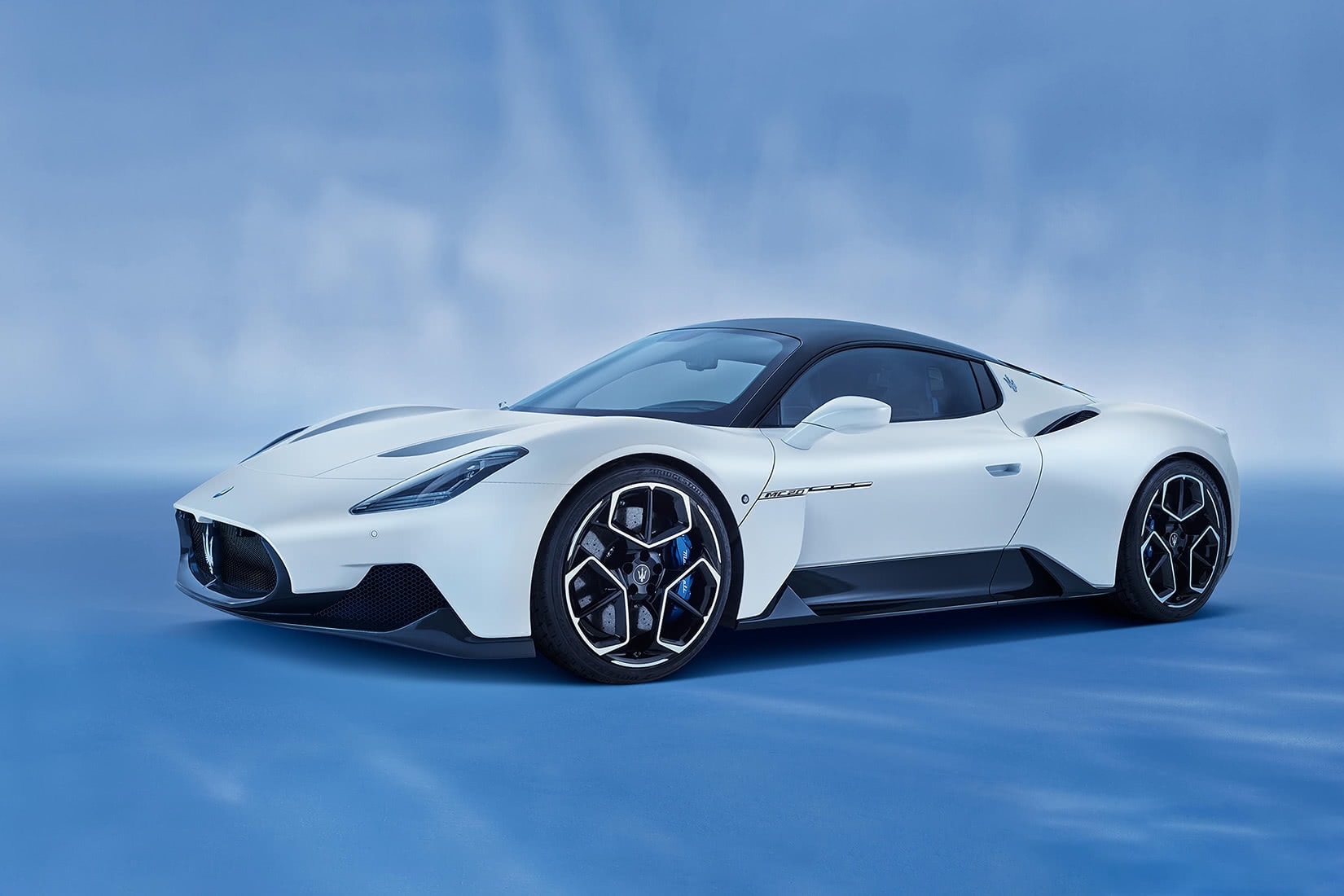 Maserati's 2021 MC20 mid-engine sports car has a 630-hp twin-turbo V-6 – for now; in the future, we can expect an all-electric version of this two-seater coupe. Maserati has teamed up with an expert motorsport engineering company to build the MC20, giving it a carbon-fiber structure and aluminum subframes that feel light as a feather – and strong as iron.
A prototype of the MC20 has been seen zipping around Modena, Italy for most of last year, amping up the excitement for its 2021 production debut.
Perhaps most exciting of all? The 'MC' in its name stands for Maserati Corse – a fleeting hint that Maserati may soon revert back to performance-focused track vehicles in a long-anticipated return to racing events.
The Maserati MC20 has a top speed of over 200mph (or 321 kph), and its acceleration from 0-100kph (0-60mph) is less than three seconds.
Website: www.maserati.com 
14. Bentley Flying Spur Speed: $215,000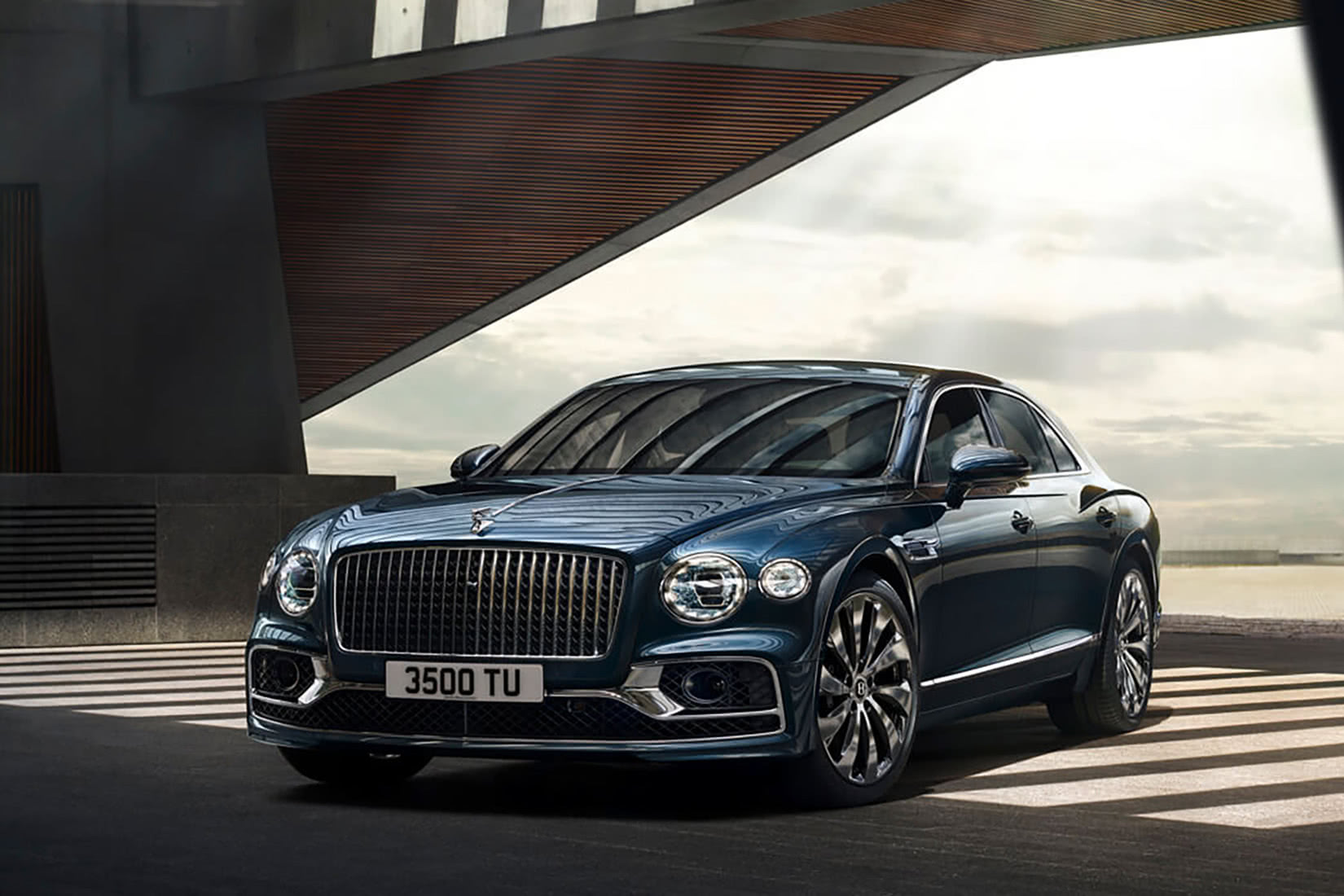 With the expansive grille and retro-nostalgic four-headlight aesthetic that makes a Bentley a Bentley, the 2021 Flying Spur Speed is instantly recognizable. This supercar brings style and comfort to the six-figure auto industry; its cabin, unlike many performance-focused vehicles, is decked out in sumptuous leather, highly-polished wood, and glinting metal accents (now, with a top-of-the-line infotainment center, as well).
However, this car's more than just about looks.
With the entry-level 500-level hp motor or the more amped-up 600-level motor, you'll find that this car is much more athletic and agile than you'd expect. For a car of its size, it whips around corners quite nicely.
However, if you're looking for fuel economy, it might be best to look elsewhere: The Flying Spur Speed's fuel usage puts it somewhere among larger pickup trucks in terms of economy.
207mph (or 330kph); that's the claimed top speed for this expensive hypercar; its acceleration, 3.7 seconds for 0-100 kph (0-60mph).
Website: www.bentleymotors.com 
13. Aston Martin Lagonda EV: $250,000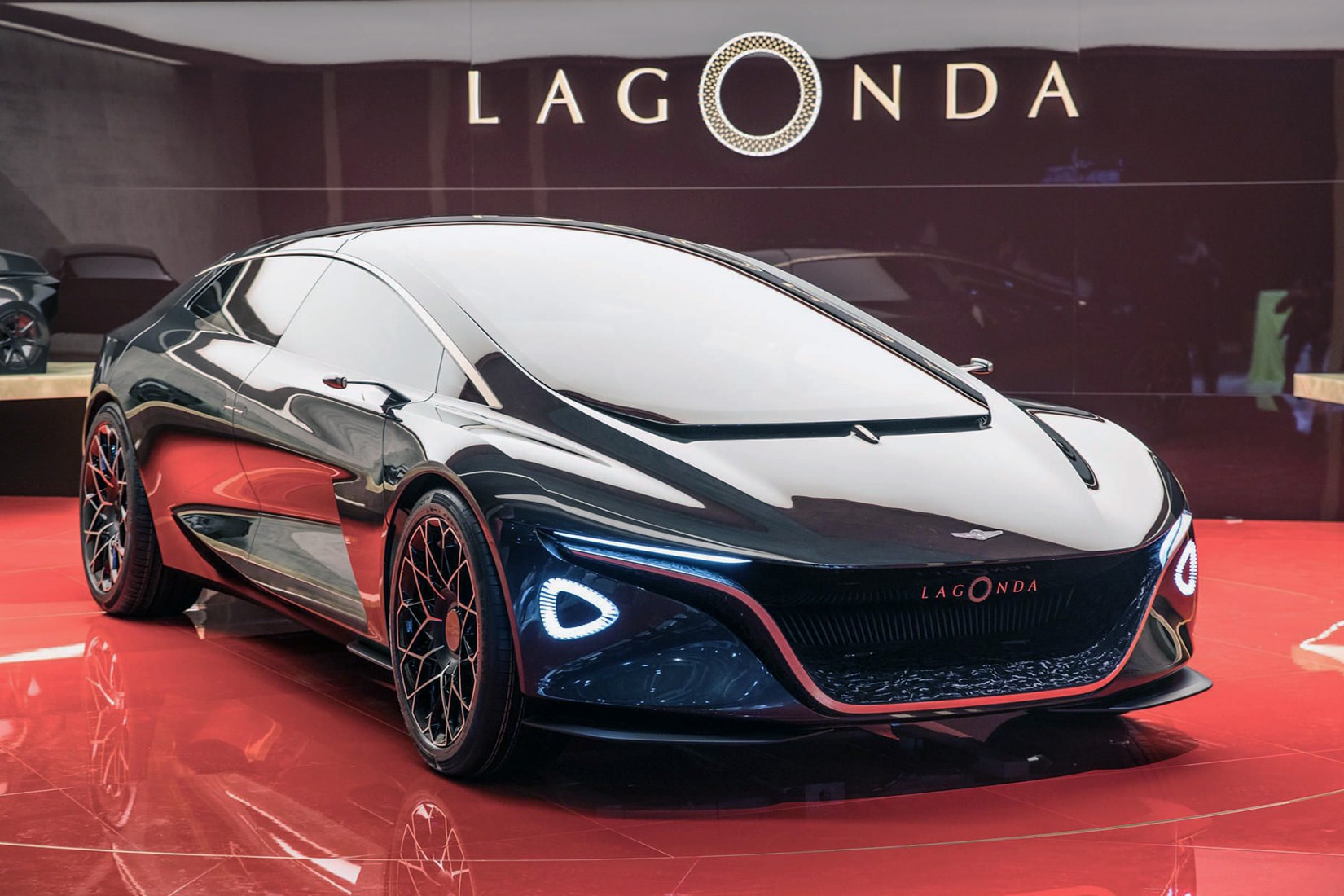 Rolls-Royce and Bentley have previously cornered the market on top-grade sedans. With the 2021 Lagonda EV, Aston Martin is hoping to break up their duopoly. Lagonda will also seek to thrill the type of car enthusiasts who have already explored every function that the higher-grade Teslas have to offer – or, so Aston Martin hopes.
Its wind-whipped silhouette, its battery-powered Aston Rapid-E motor (that seeks to provide as much power as a V-12), even its name: The Lagonda is a storied brand that Aston Martin has sought to popularize before, in the '30s and in the '80s. With this new EV Sedan, they hope to cement its historic status.
The competition will be fierce.
Rolls-Royce and Bentley have been rumored to be releasing competitors in the coming months – making this corner of the expensive supercar market one to watch over the next year.
Website: www.astonmartin.com 
12. Rolls Royce Ghost: $315,000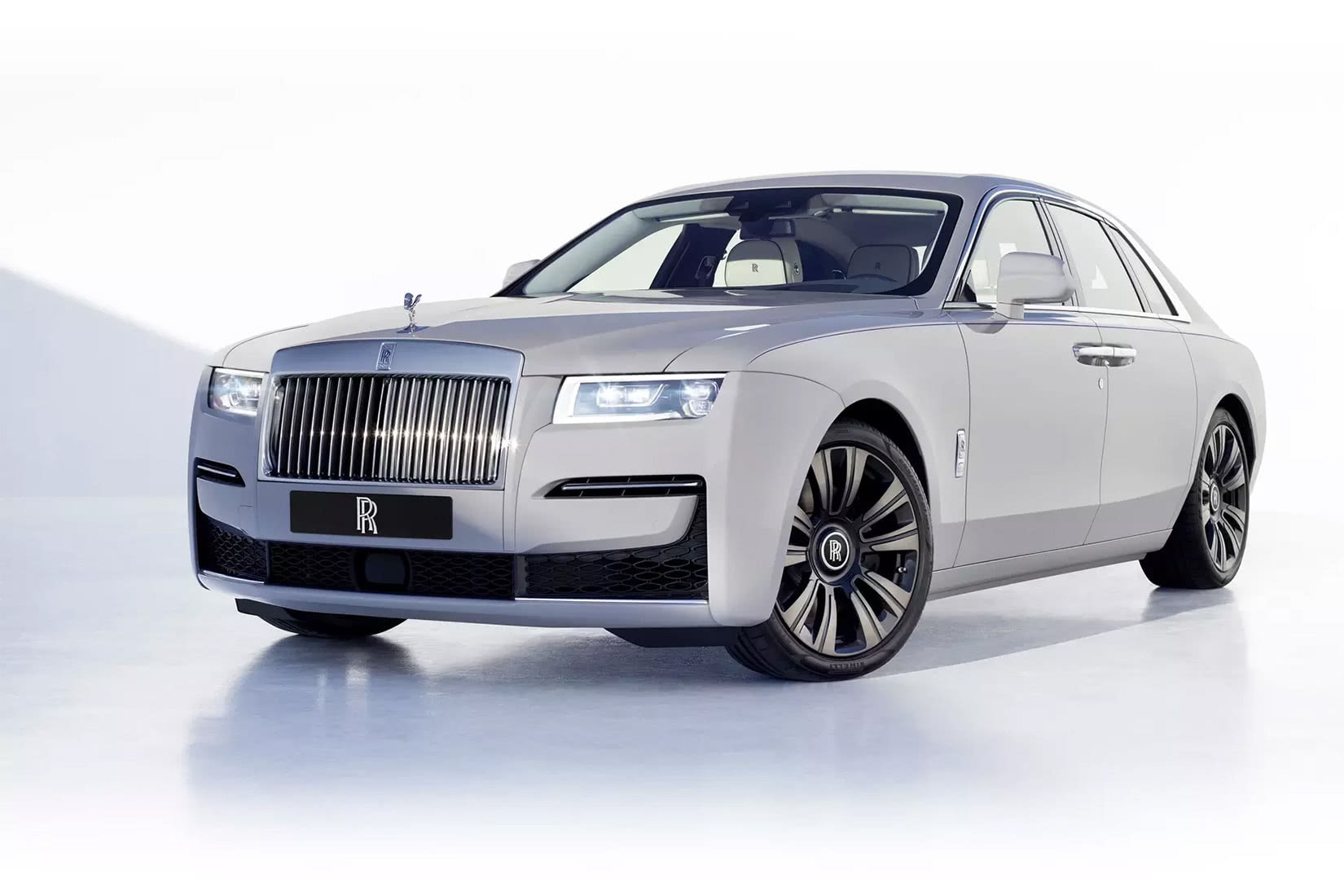 For Rolls-Royce's entry in the Sedan market, look no further than the 2021 update of their gorgeous Ghost model.
While it's described as an entry-level model for the ultra-luxury brand, the Ghost still has the trappings of a comfortable, powerful vehicle that one might expect at its price point. Power-operated doors; a cabin cloaked in rich materials; generous space for driver, passengers, and even storage.
A 563-hp 6.7L V-12 powers the Ghost, allowing it an acceleration from 0-100kph and 0-60mph in 4.6 seconds. An all-wheel driving project allows for speedy steering, even with the bulk that the Ghost carries. (Its road-scanning camera also allows for easy sighting of potholes, allowing you the ability to be a more expert driver, as well.)
Its top speed is an electronically-controlled 155mph (249 kph).
Website: www.rolls-roycemotorcars.com 
11. Ferrari SF90 Stradale: $625,000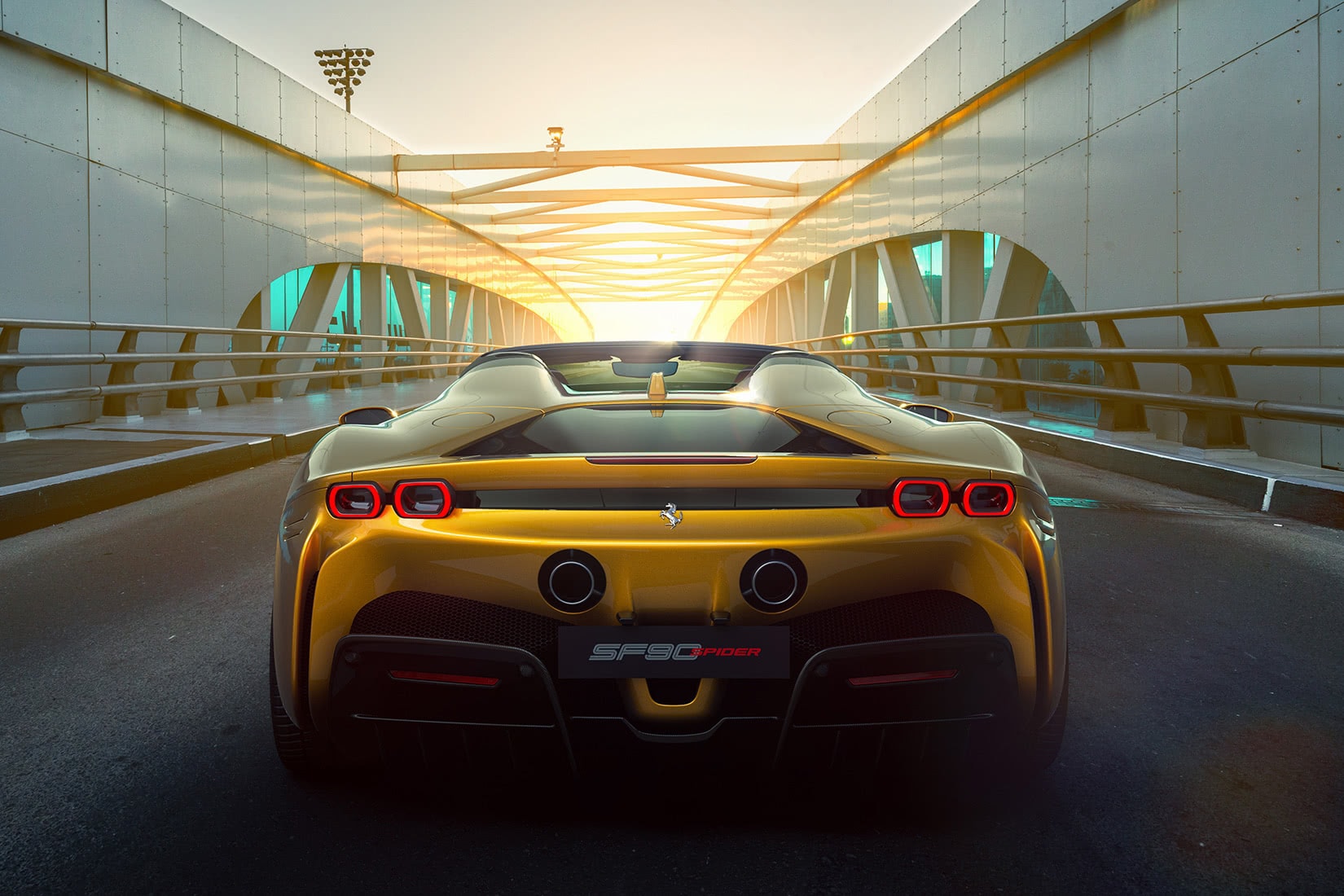 To start off, the exterior of the extremely fast 2021 Ferrari SF90 Stradale just screams speed. With a flattened, streamlined aesthetic, this car will turn heads wherever it goes. It might come as a surprise, then, that the interior of this car is shockingly comfortable. Generally, speed and luxury don't go together.
The SF90 Stradale seeks to change that.
This plug-in, hybrid Ferrari is poised to pay homage to the rich history of this Italian auto house – but also give us an insight into where the brand will go in the future. Although they present a more sustainable focus, this expensive supercar won't blend into a lineup of other hybrid cars. Nor will it perform similarly.
With a rip-roaring 986 horsepower, top speed of 340kph (311mph) and 2.5 seconds to 100kph (or 60mph), the Stradale redefines what's possible for a hybrid supercar.
Website: www.ferrari.com 
10. Aston Martin Valhalla: $1,300,000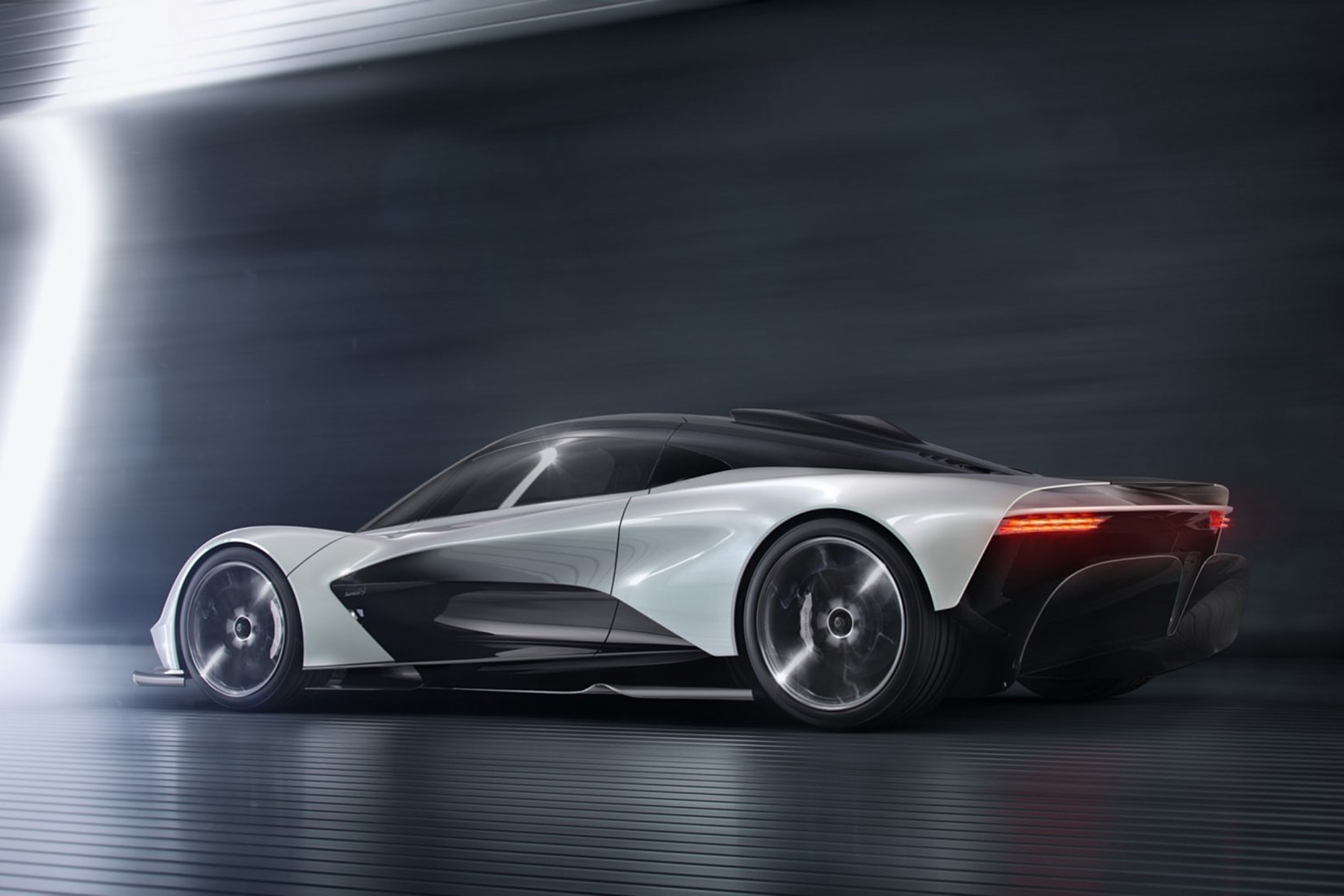 Another in Aston Martin's lineup sourcing names from the power and romance of Norweigian lore, 2021's Valhalla will also be the result of a collaboration between Aston Martin and the Red Bull Racing Team. Only 500 of these mid-engine hypercars will be made.
A turbocharged 3L V-6 engine with yet-to-be-disclosed horsepower and torque will power the Valhalla, which is rumored to be less performance-focused than the Valkyrie. Instead, this hybrid supercar brings a sustainable edge to this British auto house, along with streamlined structure and bodywork. (Its handling is also rumored to be out-of-this world – perhaps, given its name, this could be expected.)
Aston Martin has mentioned that the interior is filled with space-age elements and innovations that increase the feeling that this car is something incredibly new. The infotainment screen is in the middle of the steering wheel, so your eyes needn't wander; button-dense dashes of the past have been replaced with an integrated band that seamlessly provides audio, ventilation, and lighting.
Website: www.astonmartin.com 
9. Mercedes AMG One: $2,700,000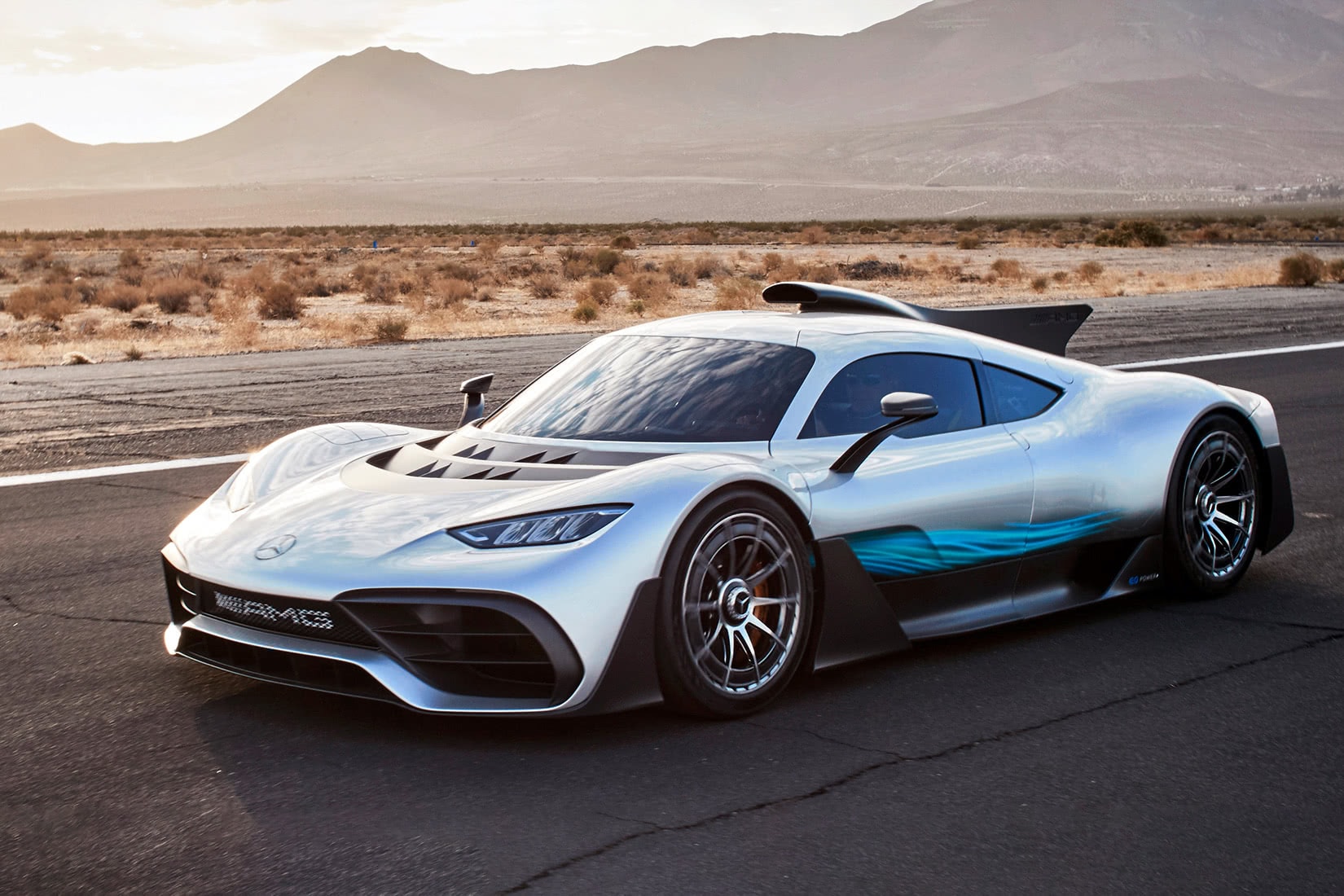 Though the production of this car has been delayed for several months, it's back on track: "Project One", as AMG engineers refer to it, is a go. The long-anticipated 2021 Mercedes AMG One will be a 1000-hp F1-derived plug-in-hybrid drivetrain, with an exceedingly quiet road presence.
That's the entire point of this hypercar: Road presence. This vehicle's built to mimic Formula One cars – but in a completely street-legal way.
Ever since Formula One had its first inaugural season in 1950, people have been searching for a way to bring that tech to the streets. With the AMG One, drivers who can afford to do so, can – and, now, with a sustainable hybrid model.
According to the Mercedes website, the claimed acceleration for this car is 0-200kph (or 0-120mph) in 6 seconds. A 1.6-L V6 hybrid petrol and four electric motors allow the AMG One a top speed of more than 350 kilometers per hour (217 miles per hour). 
Website: www.mercedes-amg.com 
8. Koenigsegg Jesko: $3,000,000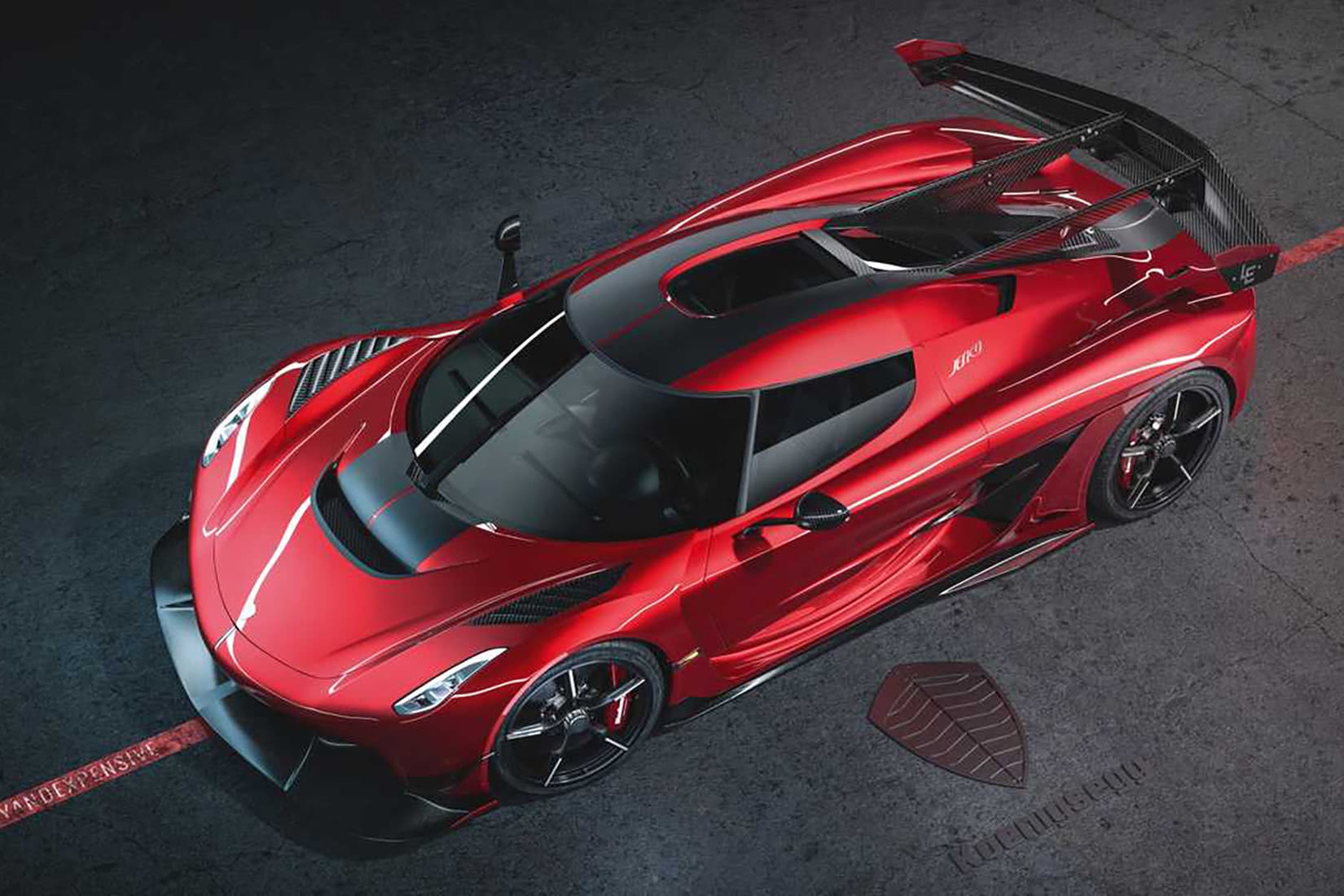 In a stark leap upward from Ferrari's Stradale (but, don't worry, this won't be the last Ferrari we see), the Jesko is our first expensive hypercar that goes for seven figures. From a performance aspect, this makes sense: the Koenigsegg Jesko is also one of the fastest supercars in the world in 2021 – which definitely goes a long way towards its sticker price.
Swedish auto manufacturer Koenigsegg dreamt up the Jesko as a suitable successor to its groundbreaking Agera RS. An engine update, a lighter frame, and a surprising amount of comfortable add-ins make this a car that's not only lightning-fast – it's fun to drive.
Its engine is an overwhelmingly powerful 1280-hp V-8; its nine-speed transmission is completely bespoke, built in-house by Koenigsegg to be as quick-shifting as they come. The rear-wheel steering this car boasts helps with managing downforce and drag, so – even though this is a powerful car – the driver is in control at all times.
The Jesko Absolut reaches a top speed of 330mph (or 531kph); as of now, we're still left to wonder about the breathtaking acceleration stats this powerful car must produce.
Website: www.koenigsegg.com
7. Gordon Murray T.50: $3,080,000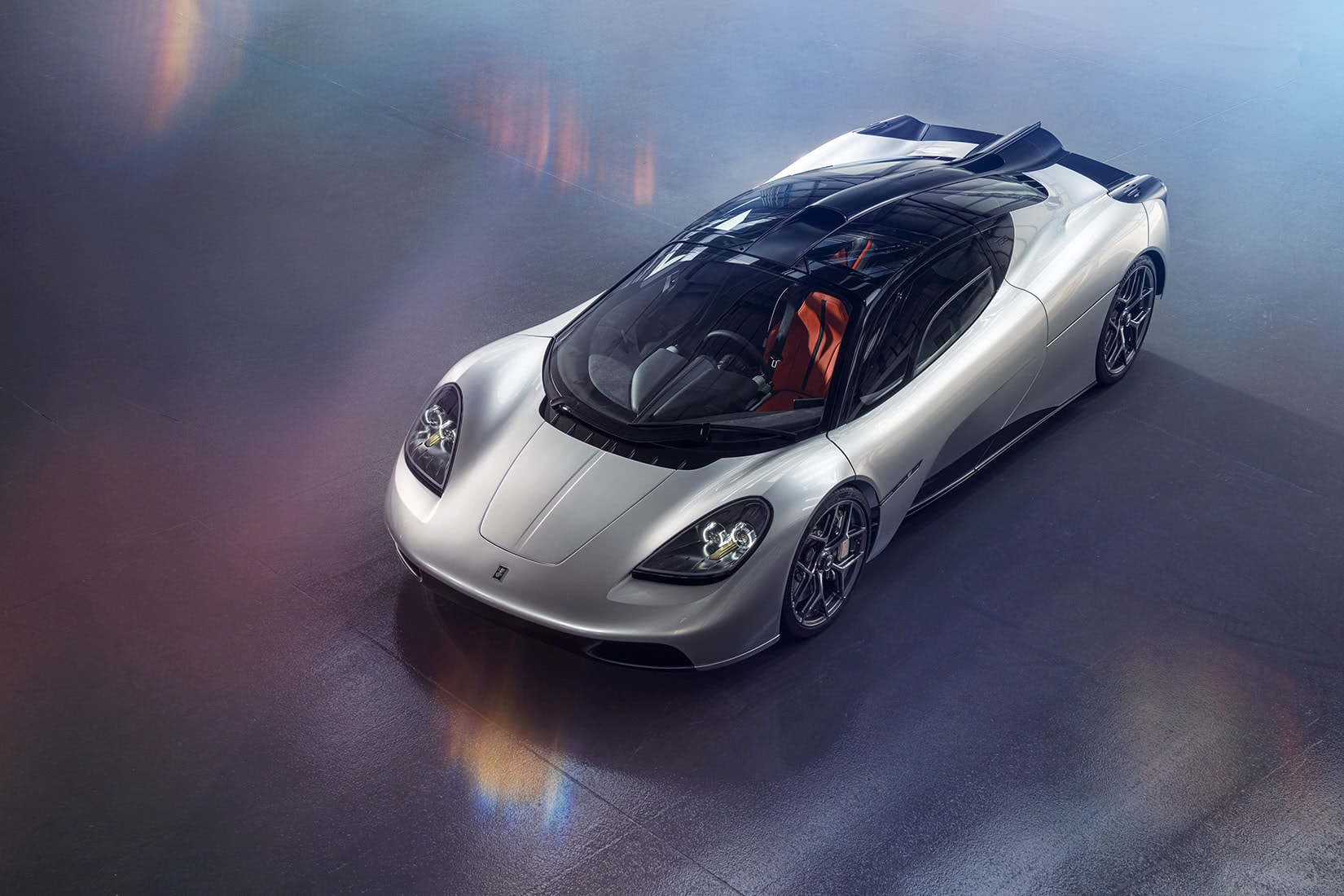 The engineer of the McLaren F1, Gordon Murray, has been an exceptional automaker for fifty years. In his honor, Gordon Murray Automotive is building 100 road cars (and 25 track-only vehicles) for this anniversary hypercar.
Billed by many as 'the last great analog supercar', the T.50 is built in an effort to help Gordon Murray invest in his brand. It will also serve as an intended capstone, according to Murray – who has described the upcoming T.50 as "a bookend to the story of ultrafast internal-combustion cars." Indeed, many auto houses are focusing on electric models, hybrids, and other sustainable initiatives. Murray is acknowledging this by going out for one final hurrah – this vehicle.
It'll have a six-speed manual gearbox, a small, powerful, and naturally-aspirated V-12 engine, and (in a further homage to the McLaren F1) a traditional three-seat layout.
The Gordon Murray T.50 has a claimed top speed of 220mph (354 kph); official acceleration numbers have not yet been released.
Website: www.gordonmurraydesign.com 
6. Bugatti Chiron Super Sport 300+: $5,740,000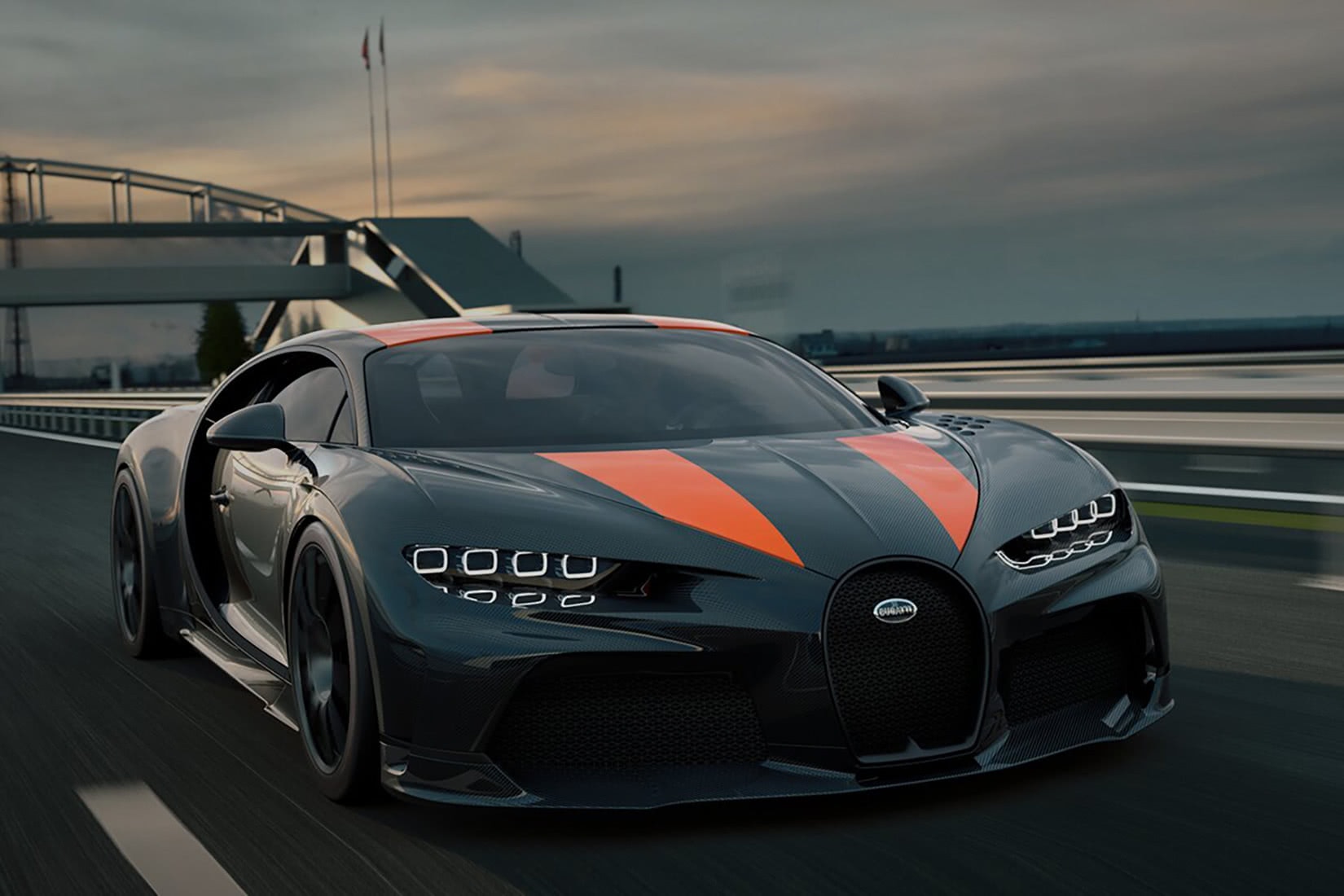 At almost double the cost of the Jesko and the Murray T.50, Bugatti's Chiron Super Sport 300+ provides speed and power alongside the beauty that truly makes a Bugatti a Bugatti. Under the hood of each car leaving this historic supercar manufacturer lie decades of expert craftsmanship and years of automotive artistry. Bugattis often go for several million – and Bugatti wants you to know that, feel that, every time you see one.
The sinuous curves it wears on its sleek facade are futuristic; it gets a mind-bending 1,577 horsepower from a quad-turbocharged 8L W-16 motor. Years ago, this vehicle was the first to break the then-golden speed barrier of 300mph (or 483kph) – and so, much like the most expensive car in the world, this Bugatti has a claim to fame that will never allow its value to depreciate.
The Bugatti Chiron Super Sport 300+ accelerates from 0-100kph (0-60mph) in 2.4 seconds. It reaches a top speed of just over 300 mph or 483kph; and, as a perk, does have a basic infotainment system that syncs with both Apple and Android products.
Only 30 have ever been sold.
Website: www.bugatti.com 
5. Bugatti Divo: $6,000,000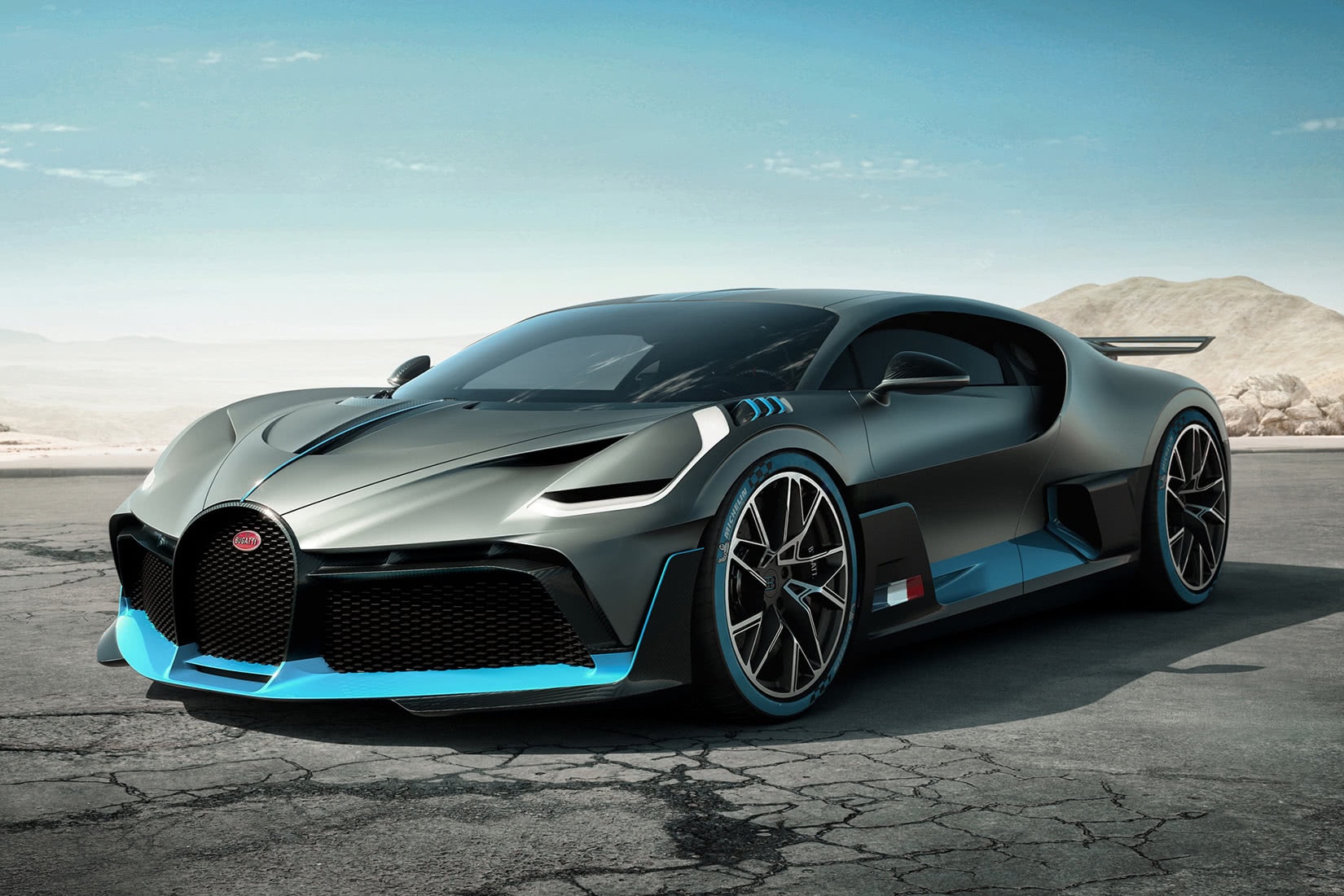 Bugatti's reputation for luxurious, expensive supercars continues with the next two cars in our ranking – starting with the 2021 Divo. Bugatti's Chiron was such a success that the Divo, a car that closely follows it, has several similar features. However, the Divo is more exotic-looking – and much more exclusive.
Only 40 Divos will be produced and sold. Each has already been spoken for. Its updates include a better suspension, a much lighter frame for increased speed, and a new dorsal fin. Inside, the Divo houses an 8.0L W-16 engine with four turbochargers. As a result, the Divo has 1500 horsepower, an acceleration of just over 0-100kph (0-62mph) in 2.4 seconds.
Its top speed? 380km/h (or 236mph).
To save as much weight as possible, Bugatti kept the inside comfort materials and infotainment to a minimum. However, the steering wheel does feature soft faux suede – and the blue and black aesthetic outside is featured inside as well.
Website: www.bugatti.com
4 Bugatti Centodieci: $9,000,000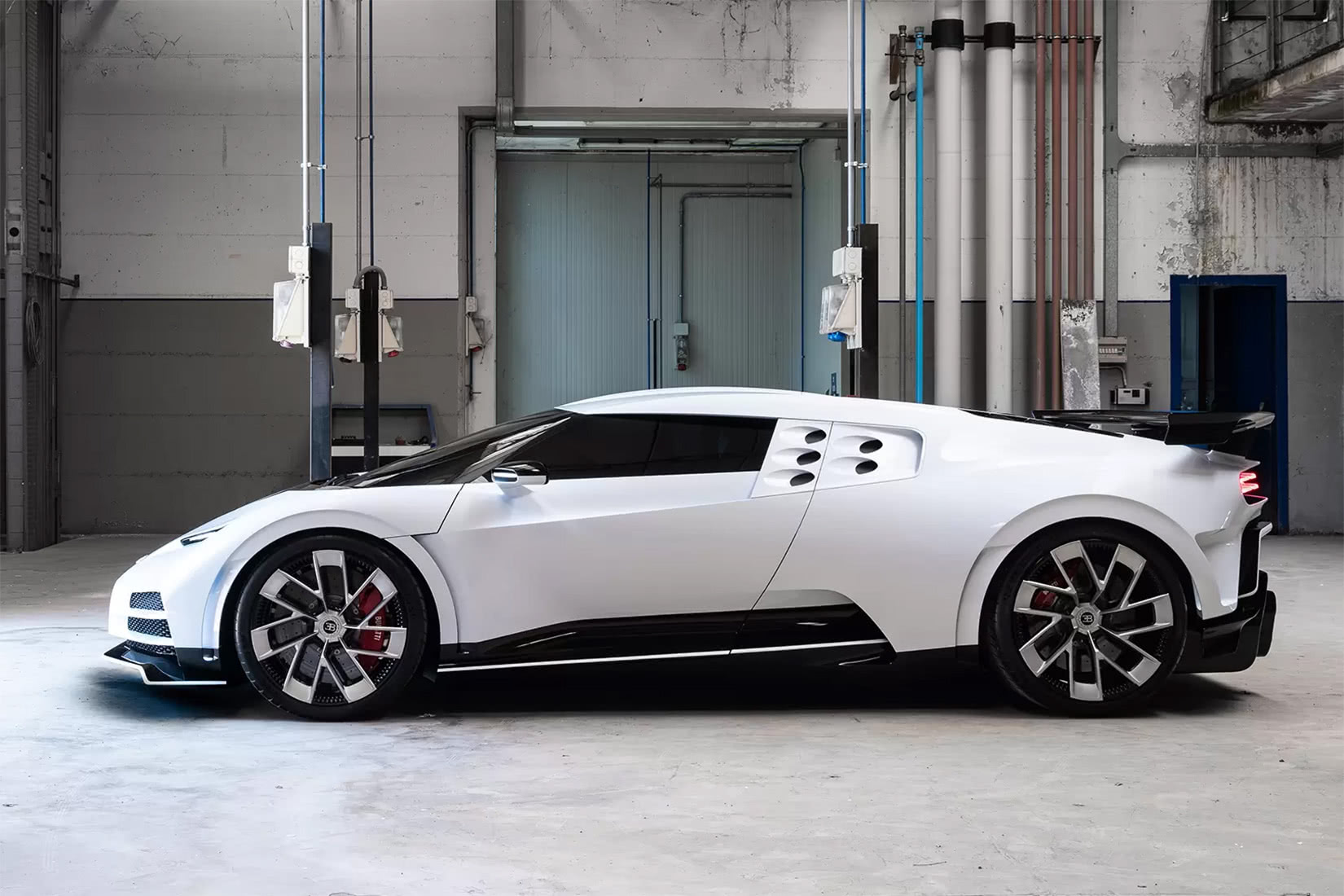 Bugatti's 2021 Centodieci will be even more exclusive: Only ten of these luxurious hypercars will be sold. (Each has found a happy buyer already, despite the high price.)
Bugatti, already a brand known for unique bodywork and luxurious comfort features, has sought to give the Centodieci everything possible to make it memorable – and completely decadent. With a 1577-hp quad-turbo W-16, it may not be the fastest Bugatti currently on the road; but it is the quickest accelerating.
With this car, Bugatti pays homage to the EB110 (or the 'centodieci'), a supercar produced early in the '90s. That car didn't quite have the timing to perform as it was hoped.
This car will make up for that, bringing performance and luxury to spare. Bugatti has posted a claimed 0-62mph (or just over 0-100kph) acceleration of 2.4 seconds. The Centodieci will have a top speed of 236 mph, or 379 kph – distinctly less than the Chiron, but this hypercar makes up for it with its distinct modern aesthetic.
Website: www.bugatti.com
3. Pagani Zonda HP Barchetta: $17,600,000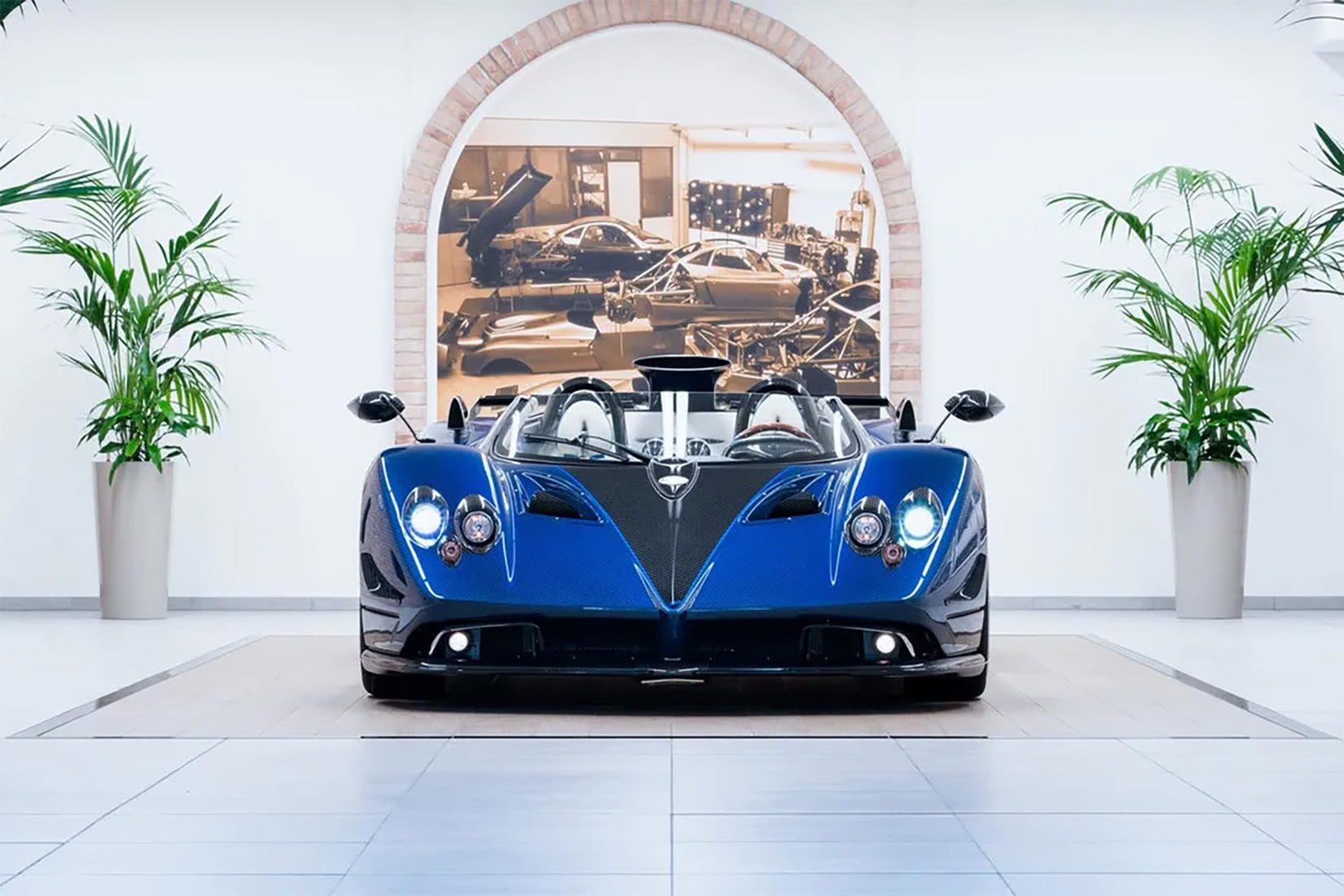 The Zonda was the first car out of the Pagani Automobili auto house. Years ago, production should have ceased, favoring the Huayra; instead, Pagani has come out with many different special editions of the Zonda.
This, the Zonda HP Barchetta, was thus named – barchetta – because, to Horatio Pagani, that's what it resembled: in Italian, a 'little boat'. Its frame is entirely formed of carbon fiber for an ultralight body and zippy, speedy feel; it's blue-tinted, it has a minimized windshield, and it stands only some 21 inches tall (0.5 meters) at its tallest.
Unfortunately, the Pagani Zonda HP Barchetta is also the most expensive car that you can't buy. Only three vehicles were ever made of this unique, specific version of the Zonda. When last sold, one of these vehicles went for $17.6M.
Its acceleration is 0-60mph or 0-100kph in 3.4 seconds. The Zonda HP Barchetta can reach a top speed of 355kph or 220 mph.
Website: www.pagani.com
2. Bugatti La Voiture Noire: $18,700,000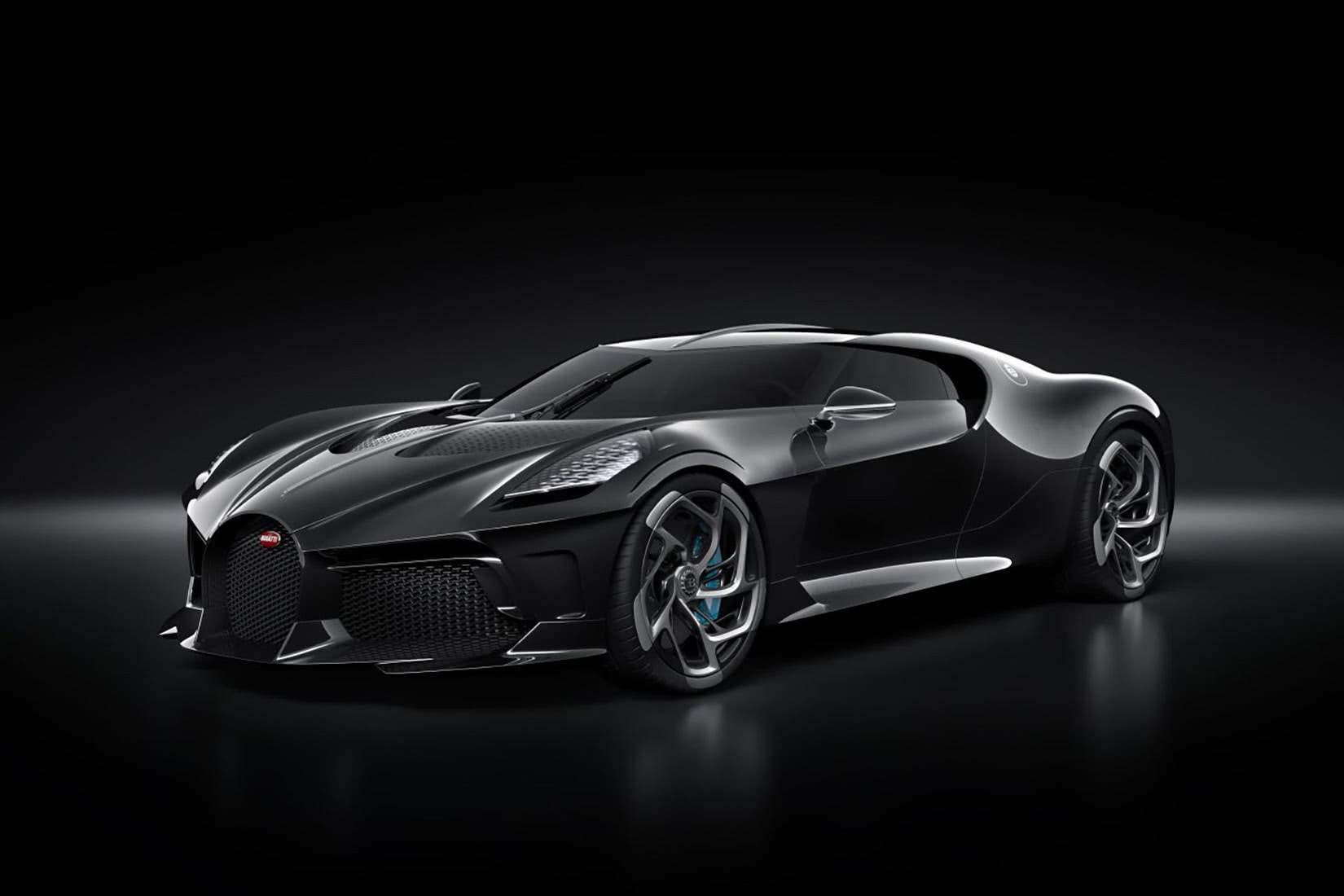 In 2019, Bugatti made a brilliant branding decision when rolling out their latest supercar. Instead of a flashy introduction and name geared to thrill, the French manufacturer opted for a restrained, minimalistic, and instantly iconic title: La Voiture Noire. The Black Car.
No other description is necessary.
Although, going into details doesn't interrupt the awe of this gorgeous vehicle with a sky-high price: It's got a carbon-fiber shell that's sculpted by hand, a quad-turbo W16 8.10L engine that produces 1500 horsepower, and an acceleration of 0-100kph (0-60mph) in 2.4 seconds.
Its top speed is 420 kph (260 mph), and its overall performance is precision-engineered by an auto house famous for producing the most powerful cars in the world for decades on end.
In 2019, it was the most expensive new car available for purchase. Two years have elapsed, and no one has yet released an expensive luxury car geared to knock La Voiture Noire off that high pedestal. It wins over the price for the most expensive modern car on our list for the second year in a row..
Website: www.bugatti.com
1. 1963 Ferrari 250 GTO: $70,000,000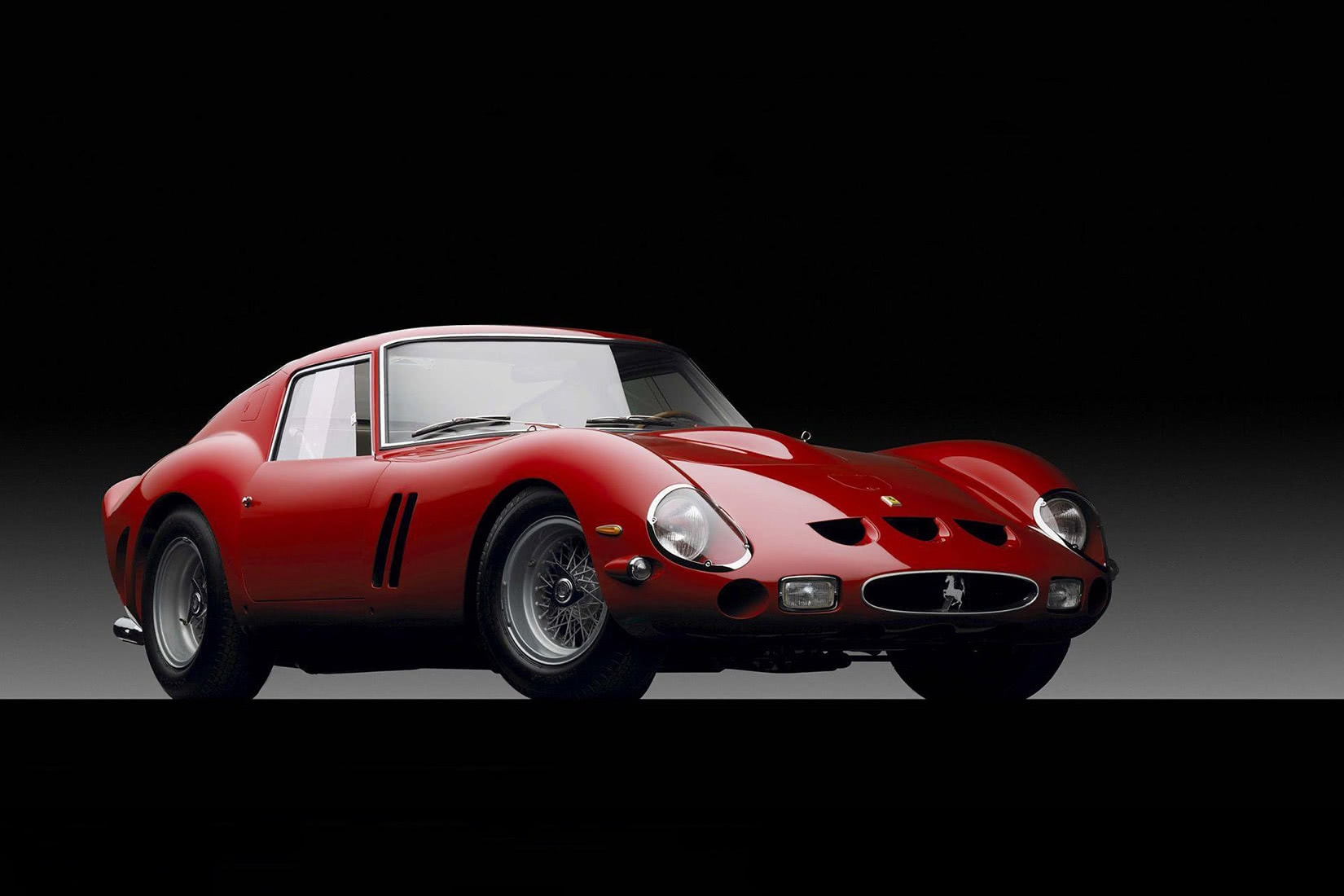 For the most expensive car of all time, we turn to history. After all, if you're investing in a gorgeous supercar, it should be one that can tell you a good story.
In 1964, the 250 GTO won the Tour de France Automobile – marking the ninth year in a row that Ferrari won that race. Only 36 of these cars were made between 1962 and 1963; the specific Ferrari that's the most expensive in the world, at an unbelievable $70,000,000 price point, was victorious not only in the Tour de France, but it also placed in the Le Mans.
With a top speed of 174 miles per hour and an acceleration of 0-100kph (0-60mph) in 6.1 seconds, its stats certainly don't thrill today's auto enthusiasts by themselves. However, in the '60s, it was the fastest in the world – and, now, decades later, it remains the most expensive car in the world of all time by a long shot.
Some term this beautiful car the Picasso of the Motoring World; others, the Holy Grail of Ferraris. What is the most expensive car ever? The 1963 Ferrari 250 GTO; and, frankly, that's unlikely to change anytime soon. The current owners of the most expensive car of all time include American fashion designer Ralph Lauren, Pink Floyd drummer Nick Mason, and Jon A. Shirley, the former President and COO of Microsoft.
Website: www.ferrari.com