No industry takes "luxury" and "sustainability" hand in hand quite like the electric vehicle market.
Many luxury car manufacturers are now competing to release the best electric car for speed, range and high tech features.
There is a newer version of our ranking. Check our list of the best luxury electric cars to see the latest ranking.
Electric vehicles might typically be more expensive than their gas-powered counterparts but the upfront cost is more than made back over time. Many cars offer impressive tax incentives and electric cars are generally more efficient and easier to maintain.
This rise in market share follows a whole host of impressive new features, stylish designs and vehicles built for speeds rivaling the most powerful luxury cars powered by gas. And there's room for everyone, no matter whether the priority is speed, safety, comfort or style.
As more and more luxury electric cars go on sale, here's your list of the ones to look out for in 2020.
There are a lot of factors to take into account when buying an electric vehicle. If you'd rather break those down before reading our list, jump to read which electric car is best for your lifestyle, check out our selection process for deciding our top choices or skip to the most frequently asked questions about the luxury electric vehicle market.
The 17 best luxury electric cars of 2020
1. Tesla Model S: Best long range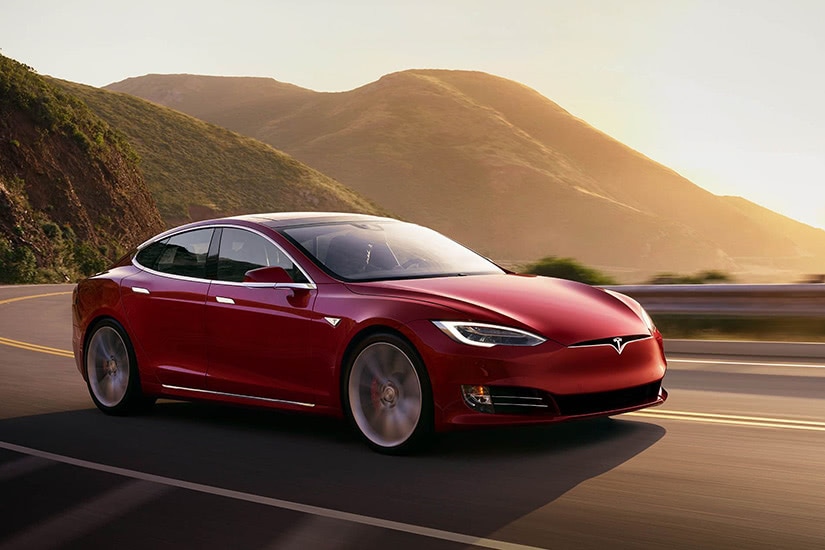 It's fair to say that Tesla takes the wheel when it comes to leading the electric vehicle industry. The brand has released plenty of popular electric cars over recent years and each comes with its own specific highlights.
The Tesla Model S, originally released in 2012, was a car full to the brim with top-of-the-range features and plenty of impressive stats. It was the world's first long-range electric vehicle and has only seen improvements since that first release. The 2020 model comes even more jampacked.
The base version is capable of hitting 0-60 mph in 3.7 seconds. It has an EPA-estimated 373 miles of range in its Long Range variant – the current highest on the market – with a still impressive 348 on the Performance model (for an extra $20,000).
Charging time is between eight to ten hours using a conventional 24-volt charger, or shoots down to 75 minutes using Tesla's V3 Supercharger.
This five-wheel luxury car offers plenty of tech-heavy features synonymous with the Tesla brand and a minimalistic interior complete with a giant infotainment screen.
Website: www.tesla.com
2. Porsche Taycan: best for speed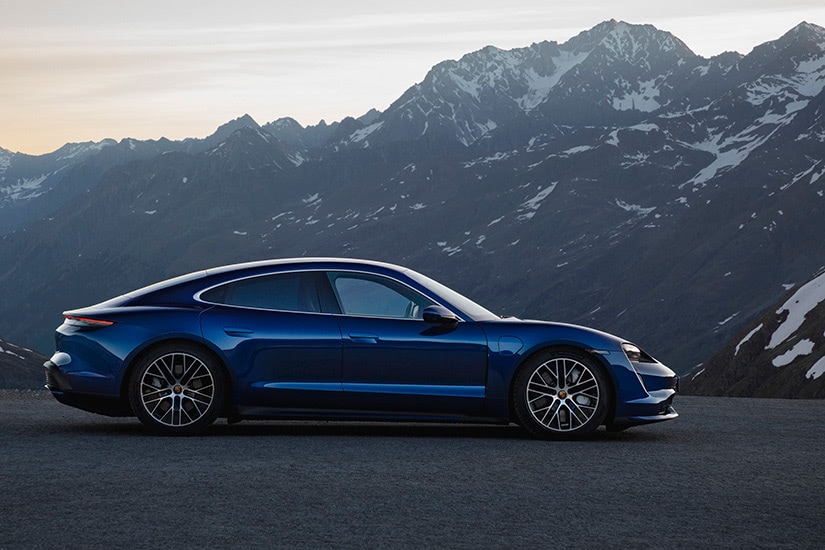 Porsche's long-awaited entrance to the electric vehicle market was definitely worth the wait. It offers everything expected from the first Porsche electric car: incredible acceleration, aggressive styling and an all-round sleek look.
Pronounced "tie-kahn", the Taycan is the first production electric vehicle to use a two-speed transmission and an 800-volt electrical system, promising faster speeds and almost as fast recharging times.
There are three models available: the Taycan 4S, Turbo and Turbo S. While the 4S wins for best range, those looking for high speeds should choose the Turbo S. The Taycan Turbo S can hit speeds of 62mph in 2.4 seconds, with the Turbo and 4S models coming in just over an estimated second behind.
While it doesn't hold the same strengths when it comes to range – the Turbo can reach 201 miles under optimum conditions – it's an excellent addition to the electric vehicle market.
Its 800-volt electrical architecture means the car battery can shoot from five to 80 percent in 22.5 minutes. However, it's worth noting that chargers of that speed are rare and a traditional 240-volt charge comes closer to the 12 hour mark.
Website: www.porsche.com
3. BMW i3: best small electric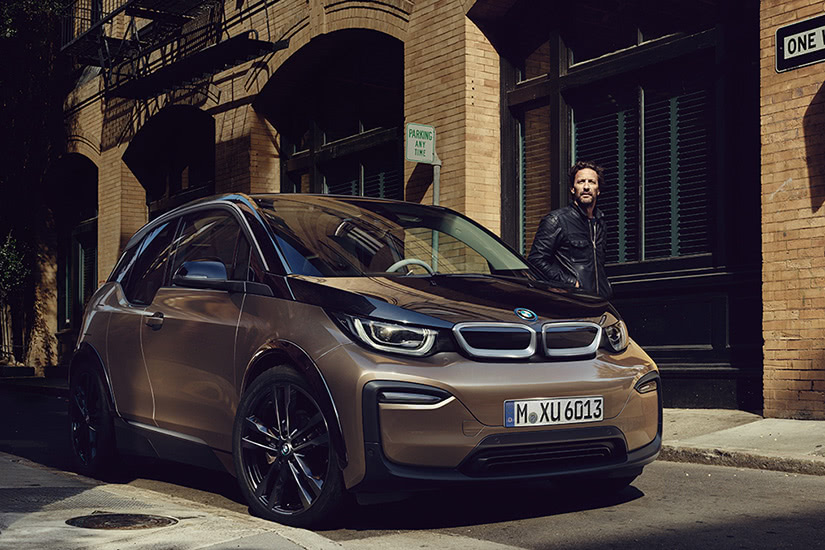 The BMW i3 has just as impressive interiors as it has exteriors. Its intriguing looks are just one of the reasons why this electric vehicle had to make the 2020 list. Its slick design and compact size make it a perfect electric vehicle for those living in the city.
The i3 comes complete with a 153 mile range on a full charge and the option to add an extra oil-powered engine for those looking for peace of mind and longer journeys. An optional range extender enables the i3 to travel up to 200 miles. While it might mostly be a good car for commuting, it's fun to drive and offers the option of hitting high speeds with 0 – 60mph in 6.6 seconds.
On the road, the i3 is quiet and capable, offering a smooth drive with a barely-there engine sound. It's a comfortable and firm ride, with Scandinavian-inspired interiors featuring wood, leather and fabric trims.
A standard three-pin plug will charge the i3 in around 20 hours, but installing a faster 7kW wallbox will reduce that to six hours.
Website: www.bmw.com
4. Tesla Model X: best large electric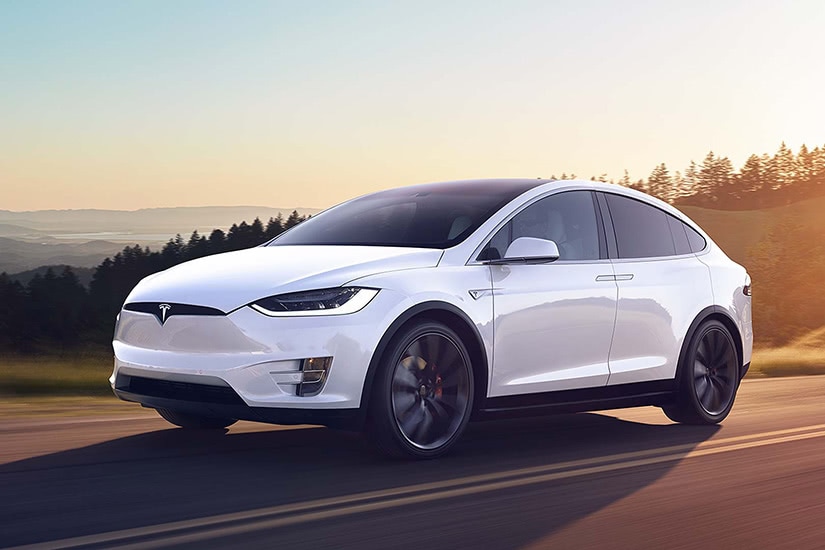 If you're looking for an electric SUV, the Tesla Model X is one of the most obvious choices on the market. This seven-seater car comes with a practical yet flashy design and elements that live up to its name.
The Model X has a high-tech cabin and a long range to match. Both models of the X, the Long Range and the Performance, come with more than 300 miles of range and can seat up to seven people. The Long Range promises speeds of 0-60mph in 4.4 seconds and the Performance is even faster, claiming 2.7 seconds when its "Ludicrous Mode" is engaged.
The standard charger will fully charge a Tesla Model X in 10.5 hours, or much faster when using one of Tesla's Superchargers. It's certainly not a conventional SUV with its flashy Falcon doors and self-driving nature but that makes it all the more impressive.
The Model X is an incredibly smooth ride that comes with almost zero engine vibration, little to no noise and no need for gearchanges. It responds instantly and, for £5,900 more, will even parallel park itself using the self-drive feature and range of sensors.
Website: www.tesla.com
5. Volvo S90 Hybrid: Best hybrid electric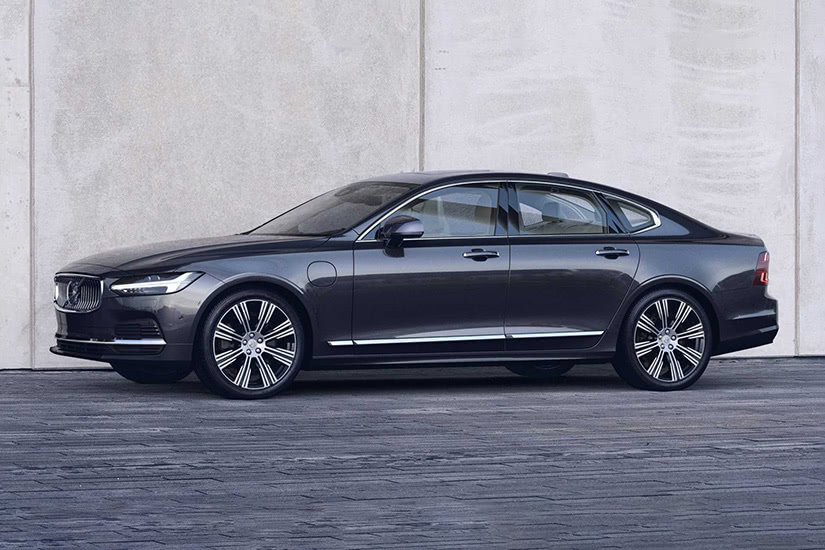 The Volvo S90 Hybrid is a bold entry to the hybrid vehicle market. It's an excellent all-rounder that comes with a strong performance, a supercharged engine and elegant design.
The S90 comes in three different models: T6 Momentum, T6 Inscription and Hybrid T8 Inscription. It's a car that combines safety and style, stuffed to the brim with plenty of features that make driving the S90 more reliable than many other cars on the market.
While first and foremost an oil-run car, the optional electric plug in makes the S90 an economical choice for those looking for more power without multiple runs to the petrol station. It's a vehicle that manages to ace almost every safety test, keeping Volvo's original focal point in the centre of its futuristic nature.
But don't think the S90 lacks in design – it's rather the opposite. The 2020 release offers an upgrade on previous front and rear designs as well as new trims. These models offer a premium Harman Kardon sound system, which can be upgraded to an even more luxurious Bowers and Wilkins system for $3,200.
It's a beautifully designed car with plenty of comfortable features. When driven using only the electric power, it has a range of 31 miles and a charging time of five hours.
Website: www.volvocars.com
6. Audi e-tron: best for families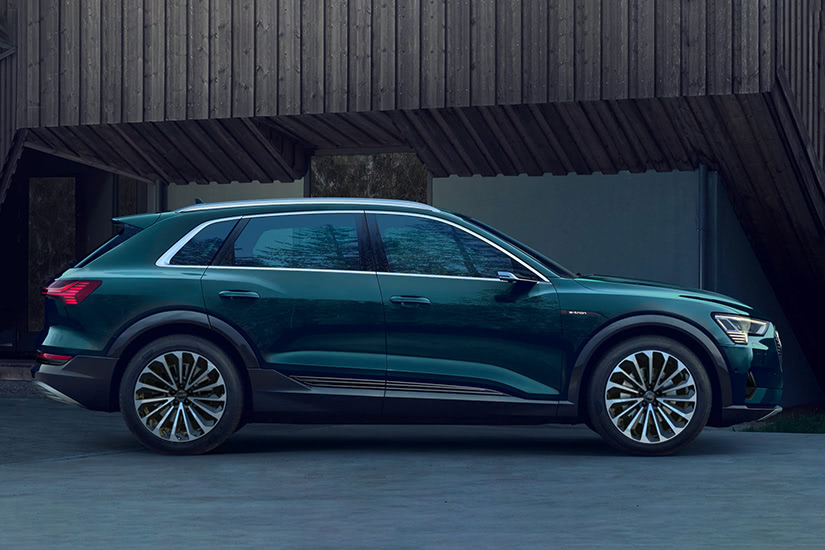 Everything about the Audi e-tron makes it a great car for families looking to take the jump into the electric vehicle market. It's a safe and well-known brand and its e-tron exemplifies just that.
It comes with five seats and a large, 605-litre boot. It also features a world first: side cameras instead of mirrors. It promises a 248 mile range on a relatively straightforward driving system: there are no unfamiliar or overly complex systems featured on the e-tron; something the company says with pride.
The e-tron is a quiet and smooth car with a limited top speed of 124mph. A higher top speed would likely reduce the range of the vehicle and, due to the nature of the e-tron, likely wouldn't be a top feature for its target buyers. It can charge from 0-80% in around 8.5 hours with a standard charger, a number that can be reduced to a tiny 30 minutes using the next generation of 150kW chargers.
This car has the ability to tow up to 1800kg and can hit 0-62mph in 6.6 seconds. Drive it in "Comfort mode" for an easy, stress-free journey.
Website: www.audi.com
7. Jaguar I-PACE: most high tech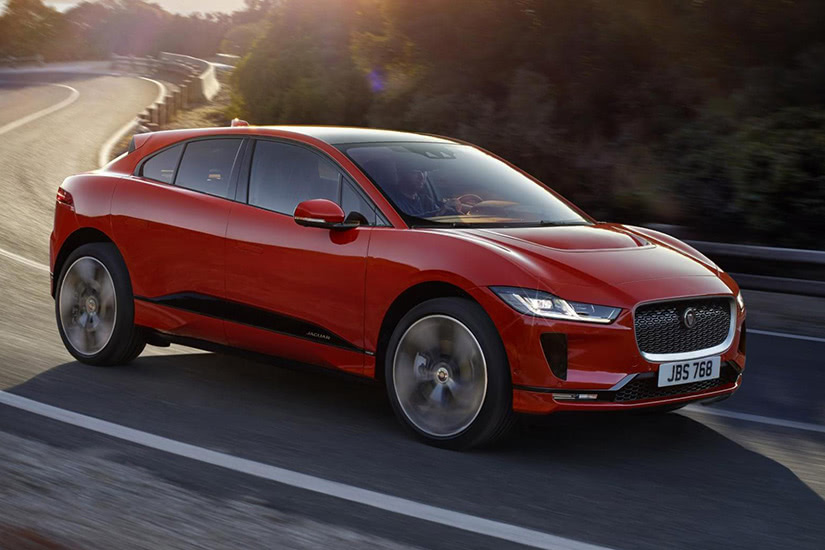 Sleek, speedy and all-round unique: the Jaguar I-PACE broke into the electric vehicle scene and promised to add a new level of excitement.
The 2020 I-PACE seemingly took a look at what was on offer in the industry and decided to shake it up as a whole. It's a car that promises to impress its driver in terms of luxury and technology. It offers an engaging experience with a driving range of 253 mile and a promise of rapid-charge time of 45 minutes for 0-80% battery. A standard charge will take around 10 hours to reach 100%.
The I-PACE bridges the gap of electric vehicles and SUVs with maximum torque from the moment the driver presses a foot down. It's a car that moves instantly, hitting speeds of 60mph in 4.5 seconds. The electric nature of the vehicle makes it feel even faster.
Hill climbing and descent systems make the I-PACE an impressive vehicle even when driven off-road and the engine is near-silent. It also offers keyless entry, dual-zone climate control, automatically adjusting matrix LED headlights and other luxuries.
Website: www.jaguar.com
8. Mercedes-Benz EQC: Best for comfort and style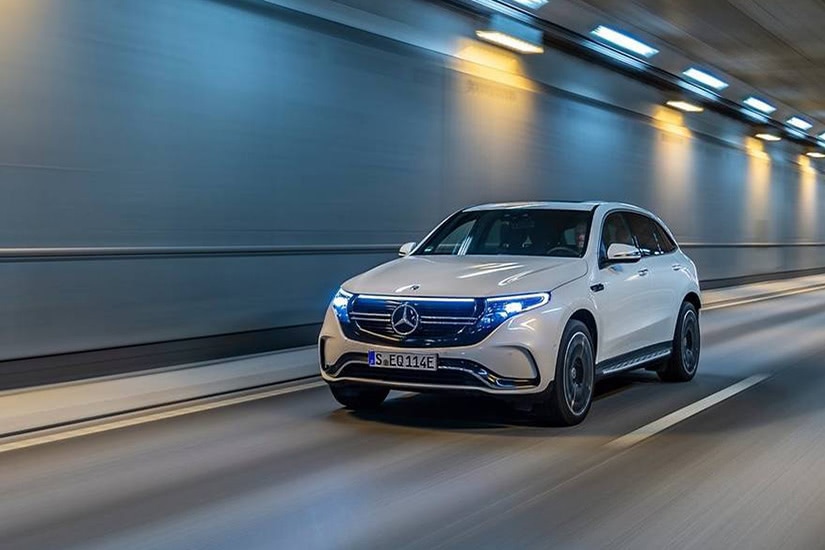 The Mercedes-Benz EQC is nothing if not an especially plush car. It's built for comfort and style, with more luxury than its rivals in the form of a vehicle that genuinely feels more premium than many others on the market.
It's a stylish and curvaceous vehicle that doesn't look like a traditional electric car. There are no gimmicks or rogue features included; it's a perfect example of Mercedes doing what it knows best. It isn't the fastest electric vehicle available for 2020, but it's one that promises an enjoyable drive with plenty of usable features.
The EQC seats five and offers a driving range of around 200 miles. It'll do 0-60 mph in 4.8 seconds and recharges from 10 percent to 100 percent in 10 hours.
As with all Mercedes cars, it's produced using only high quality materials and tasteful brushes of colour on the interiors. It has an up-to-date navigation system with Apple CarPlay, Android Auto and a Wi-Fi hotspot all available. It's a premium car that comes with everything that's expected of the brand.
Website: www.mercedes-benz.com
9. Aston Martin Rapide E: best for performance thrills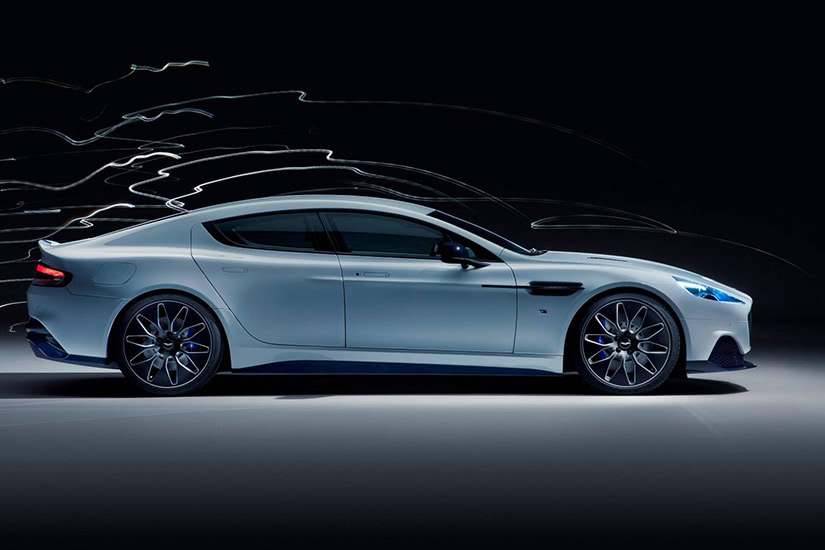 The Rapide E is Aston Martin's first fully electric production and it promises to lead the way for a future fleet of Aston Martin electric vehicles. This car has been released in very limited numbers, with only 155 being produced and sold. One of those is rumoured to already be claimed by Aston Martin's CEO.
The brand hopes to use the success of the Rapide E to learn exactly what its buyers are looking for from an electric car. It will use quantitative data to produce the best that money can buy in the electric vehicle market over the coming years.
And the Rapide E doesn't fall short of just that. It's a supercar that's recognisably Aston, that'll go from 0-60mph in under four seconds and from 50-70mph in just 1.5 second before topping out at a clean 155mph.
It estimates a full range of 200 miles and can recharge at 185 miles each hour with a 50kW charger. A range of updated internal features means the Rapide E has an eight percent improvement in aero efficiency over the old petrol-powered Rapide.
Website: www.astonmartin.com
10. BMW Electric i8 Roadster: most sporty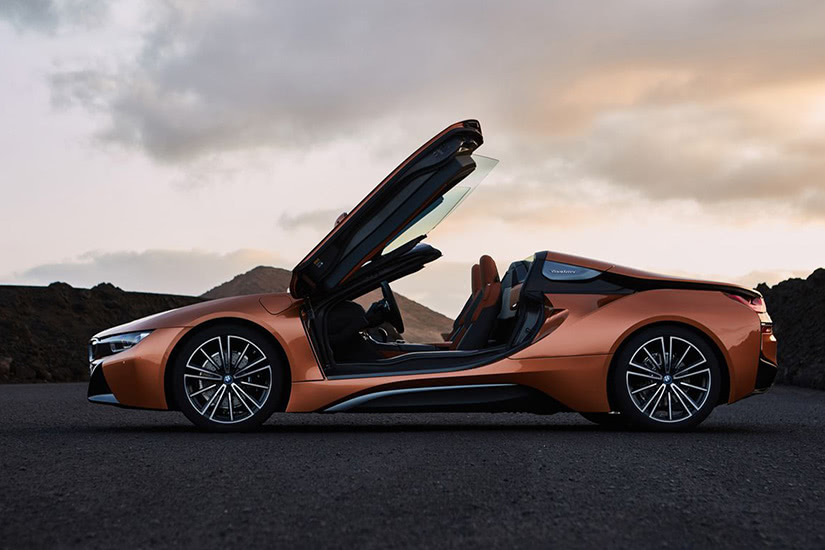 No one can say the BMW Electric i8 Roadster isn't one of the best looking cars on the road. While the original BMW i8 maintains its status as a modern classic, the electric model positions the brand as one of the top-rated for consumers who want to fulfil a more sustainable journey without waving goodbye to luxury looks.
With tweaked suspension and weightier steering, the Electric i8 Roadster comes with added butterfly doors and even more stylish features than previous models. It's an aerodynamic vehicle promising a thoroughly enjoyable driving experience and an augmented engine.
It can hit 62mph in a very respectable 4.2 seconds and makes the change from engine to electric motor very easily. Its range when powered by electric only is 33 miles, allowing the driver to switch between electric when commuting and engine-powered when tackling longer drives.
This isn't a car that would be used exclusively for electric-powered journeys but, with a charge time of only three hours, works as an excellent option for those looking for a sporty vehicle that does its bit for the environment.
Website: www.bmw.com
11. Range Rover Sport P400e PHEV: best off road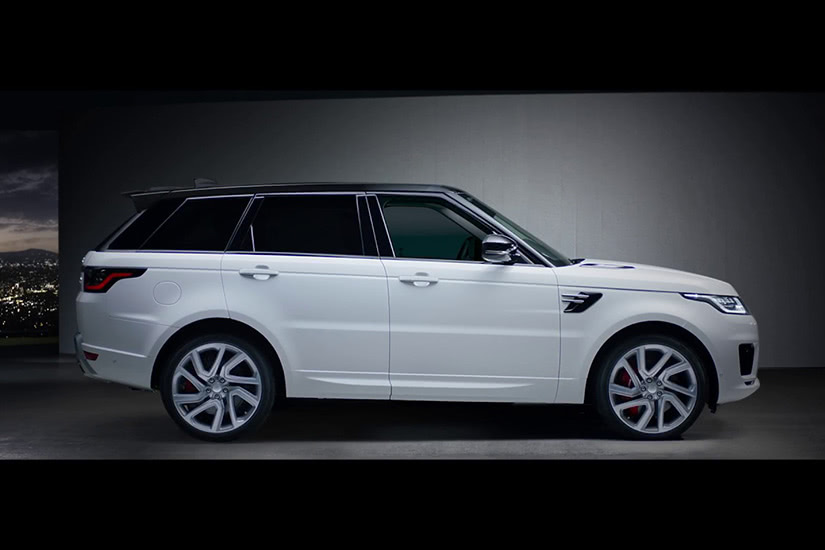 The Range Rover Sport P400e PHEVe looks, feels and acts almost identically to its non-electric sibling – but with the added benefit of sustainability and saving money on refuelling. It combines all of the standard features of a Range Rover but with an appeal to those with increasing environmental concerns.
It was clear from the start that Land Rover didn't want to shift the focus away from the integral characteristics of the brand, and so the electric model of the Range Rover maintains fantastic acceleration and a stylish look.
It's a great luxury car promising speeds of 0-60mph in just over six seconds and an electric range of 30 miles. While no means a huge range, it's enough for the average commuter's daily journey and makes it an ideal car for school runs, shopping trips and other short city-based journeys.
The P400e claims a charging time of only seven hours, making it easy to switch on and leave to power up overnight. There's plenty of room inside the car, a panoramic sunroof and lots of technical features to lift this car up to its current status.
Website: www.landrover.com
12. Tesla Model Y: Best electric compact crossover utility vehicle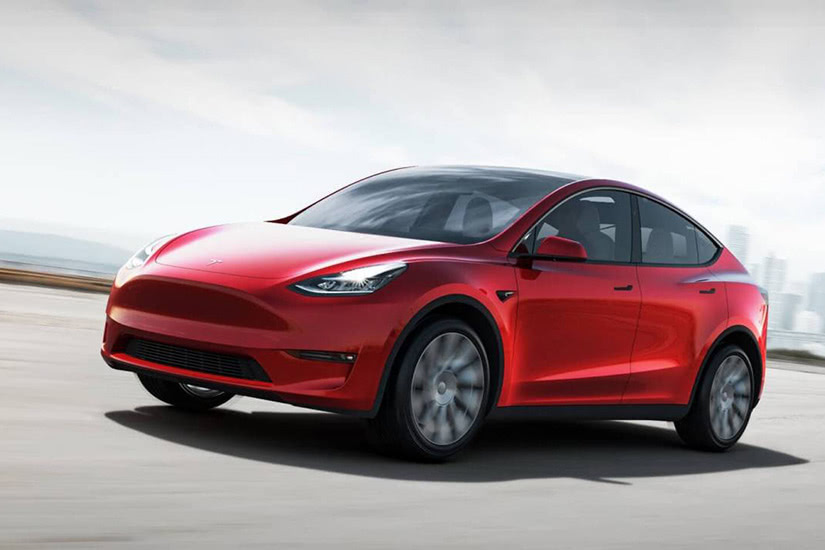 The 2020 Tesla Model Y is an all-new vehicle that's touted as offering a 300 mile range and space for up to seven passengers. That makes it the largest Tesla to date and another top contender for impressive range.
Tesla founder and CEO Elon Musk unveiled the concept design for the car in 2019, highlighting its 0 to 62mph speed of 3.5 seconds and range of features.
Along with the strong range, the Model Y, like every newly purchased Tesla, comes with access to the brand's extensive Supercharger charging network that makes it relatively easy to drive long distances without worrying about charge.
The Model Y is similar to the Tesla Model 3 Sedan and comes with the same interior details and similar statistics. An all-glass roof and plenty of driver-oriented functions make the Model Y a stylish and enjoyable car to drive.
Website: www.tesla.com
13. Volkswagen ID.3: best budget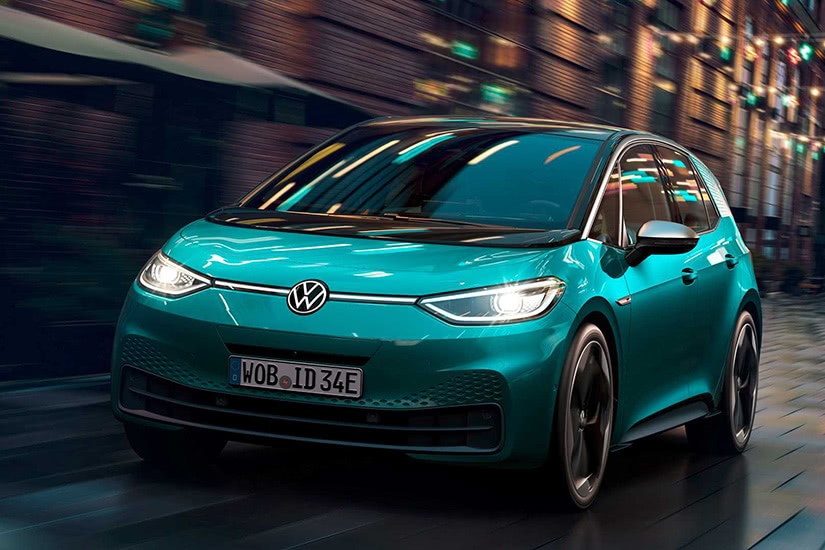 Volkswagen might not be the sleekest brand on the market but it knows what consumers are looking for in a car and has the sales stats to prove it. An example: since 1974, a Volkswagen Golf has sold every 41 seconds. That's an impressive 35 million sold. So the arrival of its ID.3 is certainly something to watch, and a first appearance promises big things for the electric vehicle market.
The ID.3 is the first of an ID family of cars that hopes to include a saloon, multiple SUVs and a campervan. The aim is to sell hundreds of thousands of the ID.3, based on its clever range of technical features and affordability.
The front of the vehicle is reminiscent of the Jaguar I-PACE; a streamlined car giving the opportunity for a better range. The ID.3 comes with the option of three different battery sizes: 45 kWh, 58 kWh and 77 kWh, which equates to 205, 260 and 341 miles of range respectively.
It's made up of mostly steel rather than carbon fibre, and is predicted to become available in Europe late 2020.
Website: www.volkswagen.com
14. Rivian R1T Truck: best electric pickup truck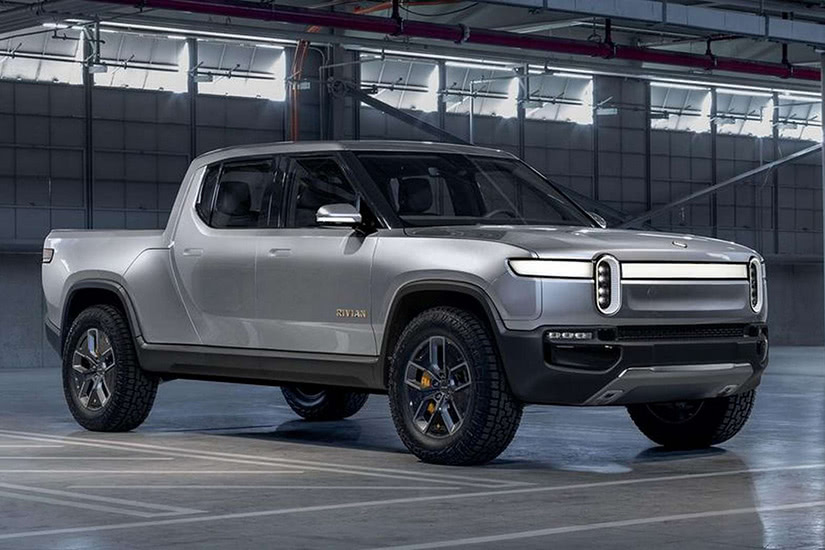 There might not be many electric-powered pickup trucks available on the market currently but, even if there were, the Rivian R1T Truck would likely still steal the top spot. American start up brand Rivian researched far and wide before constructing its electric pickup truck and, as a result, it's a vehicle suitable for plenty of uses.
The R1T Truck promises more than 400 miles of range and the ability to tow up to 11,000 pounds. It can ford water up to 42.3 inches in depth and offers acceleration speeds similar to a supercar. Rivian's electric pickup truck is thought, when released, to be able to hit speeds of 60mph in a mere three seconds.
Taking all of this into account might explain why the brand is calling this truck an "electric-adventure" vehicle rather than a standard pickup truck. Its futuristic design and ability to charge from 0-80% in 50 minutes (using a fast charger) add to the appeal, too.
While initially the R1T was supposed to be released in late 2020, production has currently been pushed back to early 2021.
Website: www.rivian.com
15. BMW iX3: Best midsize electric luxury SUV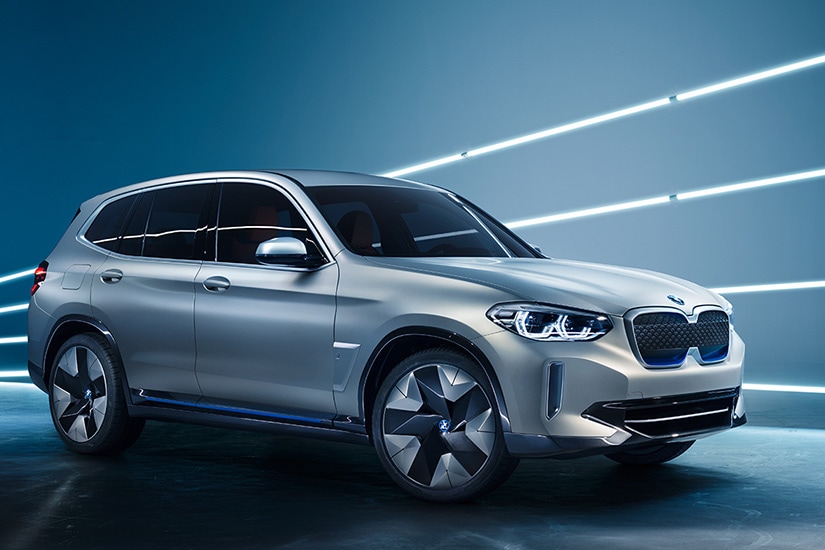 The BMW iX3 has been on the minds of many electric vehicle lovers since the brand released the iX3 concept at the Beijing Motor Show in 2018. Though not yet released, it's a car that shows impressive stats and will likely be a popular choice on the market.
The iX3 is essentially an electric version of the BMW X3, offering a premium experience powered by electricity rather than gas. One of the few differences between the two is the arrival of new, aerodynamic wheels, reducing energy consumption and increasing the range.
The iX3 will come with a 249 mile range and will support rapid charging, meaning it'll be possible to charge from 0-80% in less than 30 minutes.
It expects to hit 60mph in 4.8 seconds and offers a top speed of 124mph.
Website: www.bmw.com
16. Polestar 2: most unique features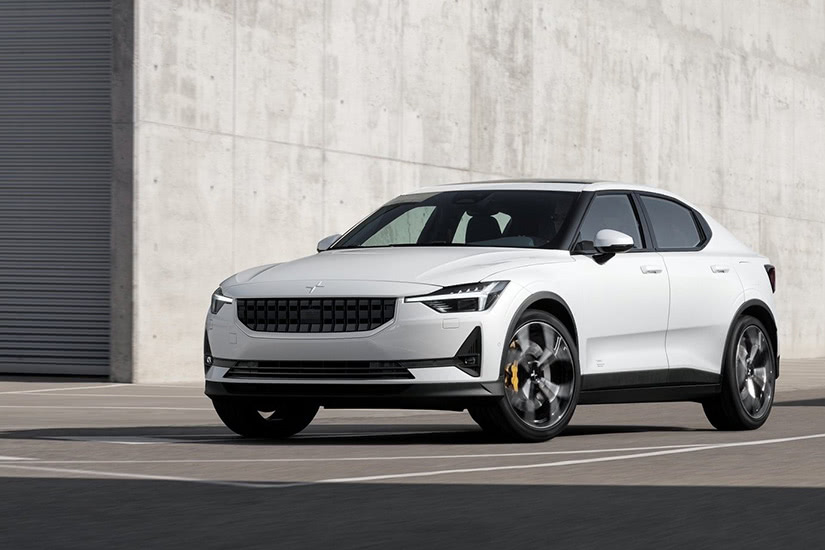 The Polestar 2 prides itself on customising itself to the driver in every way possible. This is an electric vehicle breaking boundaries for future consumers' expectations with no shortage of unique features.
Polestar is a brand owned by Volvo and parent company Geely that started producing electric vehicles set to rival Tesla in 2017. The Polestar 2, which was revealed in February 2019, is a five-door electric hatchback offering an estimated 292 mile range and plenty of speed.
It's the first car in the world with an infotainment system powered by Android, offering passengers embedded Google services like Google Assistant, Google Maps and the Google Play Store. It can hit speeds of 62mph in 4.7 seconds and is designed for a mixture of performance and purpose.
The brand has "personalisation" at its core, promising a car that recognises its driver by their phone and adjusts their seat accordingly. Once recognised, the infotainment system will pull up the driver's preferred list of home screen apps, too.
Website: www.polestar.com
17. Volvo XC40 Electric: Best small size electric SUV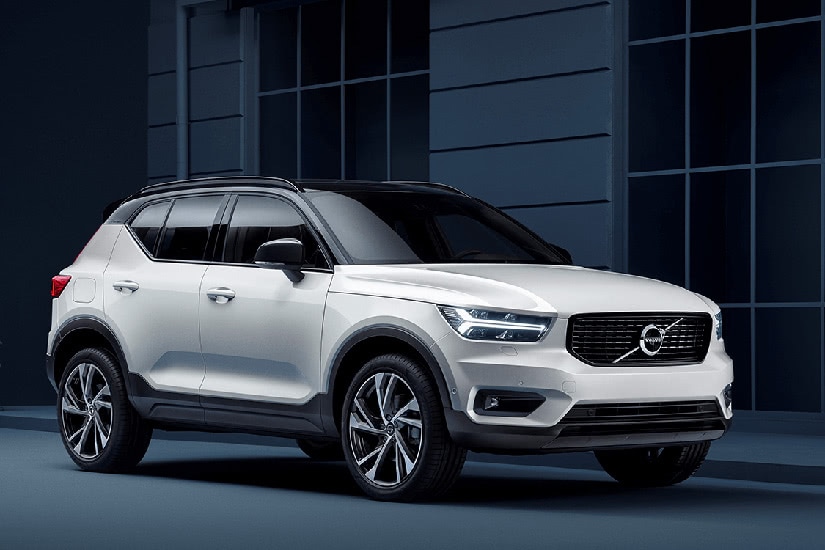 The Volvo XC40 Electric marks a new generation for the brand as its first ever fully electric vehicle. By 2040, Volvo hopes to become a climate-neutral company and it's taking the steps to get there by releasing an impressive electric vehicle with plenty of remarkable features.
The XC40 and the XC40 Electric don't differ too much, which means that all of the oil-powered XC40's benefits are mirrored in its electric-based sibling. The XC40 Electric offers a respectable 250 miles of range and a fast-charge time of 40 minutes.
It doesn't hold back on the speed front, either. It'll hit 62mph in 4.9 seconds, making it a serious competitor in the electric car market when it's released.
It's another that, following the Polestar 2, will offer a new infotainment system powered by the Google Android operating system.
Website: www.volvocars.com
Which electric car is best for your lifestyle?
There are lots of excellent electric cars on the market so it's important to find the perfect fit for you and your lifestyle. Take into account the amount of miles you drive on a typical day, the minimum number of seats needed and whether or not you have access to an electrical outlet in a garage or driveway.
Will you be frequently driving with children or is space not as much of an issue? And, will you be using the car mostly for commuting or longer journeys?
It's also worth noting your maximum budget, how frequently you'll be using the car (daily, or alongside one or more other vehicles) and therefore how often it'll need charging, the fuel economy of the car and any other factors that are important to you.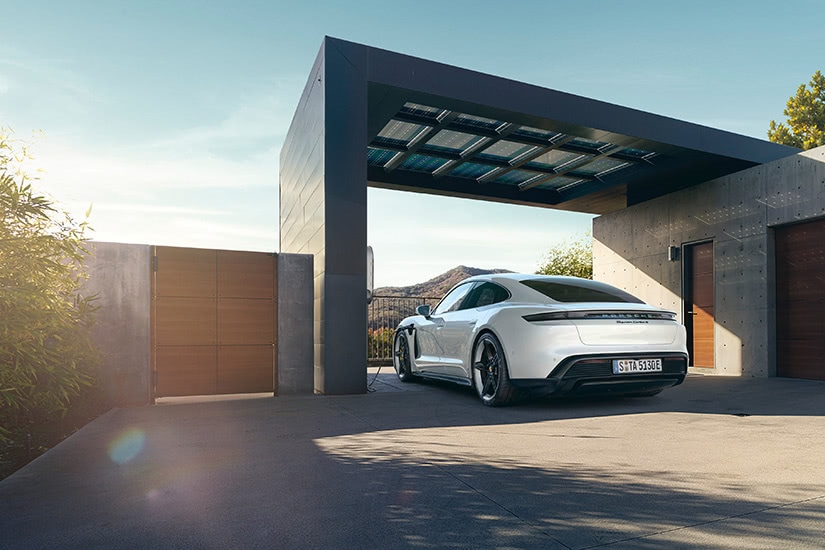 Our methodology to select and rank the best luxury electric cars of 2020
When it comes to electric vehicles, the most important elements are the range and the charging time, as they're what set the car apart from its counterparts. So, when putting together the 2020 guide, we kept these two factors in mind throughout.
To select our shortlist of the best cars, we spent time studying the manufacturers' websites, plenty of different reviews, results from test drives and popular opinion. We took into consideration factors like the unique selling points of each vehicle, whether it was a 2020 upgrade of a previous model or an all-new release and, where possible, whether it lived up to its reported mile range.
We also looked at the general safety of each vehicle, how reliable it's recognised as being and the exterior and interior design.