There's something gratifyingly back to basics, and an aura of nostalgia, about a humble bar of soap.
A beauty staple in many of our memories — gracing our good old bathrooms — the unassuming little bar of soap sees a resurgence as of late. Except actually, we aren't talking about any old-school soap.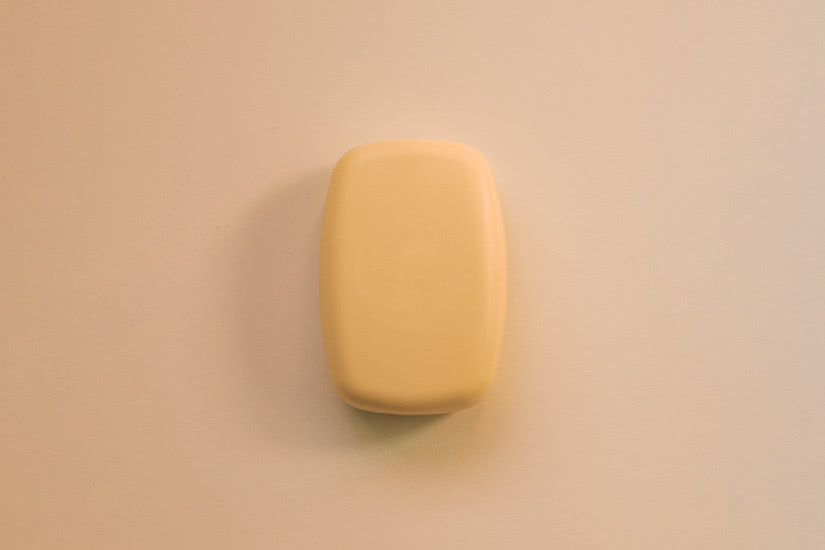 The soap bar has been raised—literally.
The multi-purpose bar soaps are making a comeback into our daily beauty routines by ticking all the right boxes: Natural skin-kind formulas; suitable for any skin type (and bathroom style); easy to use; and infused with skin-benefiting essential oils. The soap bars have come a long way indeed and are quickly becoming a beauty favourite of the in-the-know.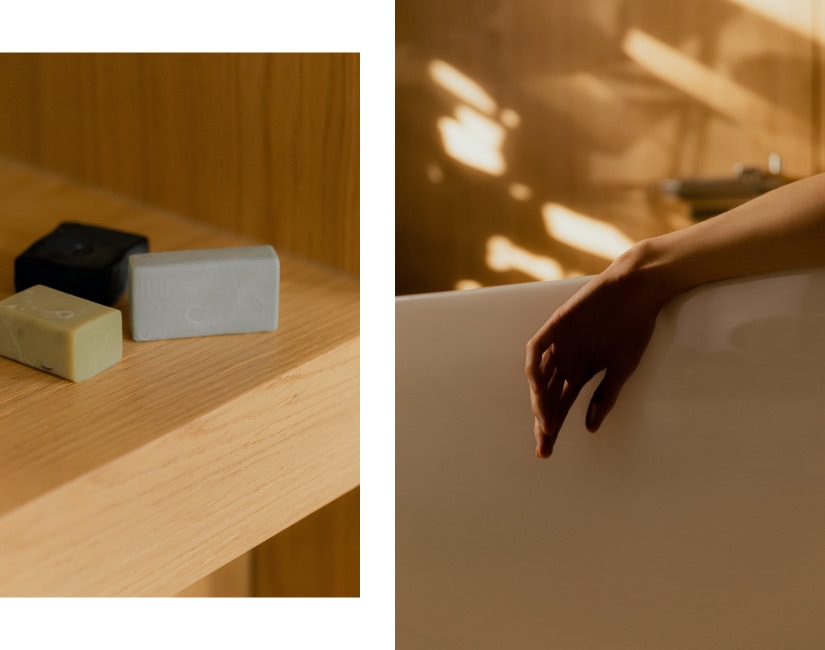 For the conscious shoppers among us, bar soaps are also more eco-friendly because of their minimalist plastic-free packaging—another reason solid soaps are trending lately. Clean skin, clear conscience.
Plus, solid soaps are much easier to travel with: They don't spill (goodbye clumsy liquids) and pack easily.
A reverie of simpler times, yet sophisticated enough to address all manner of skin concerns, the new-generation of bar soaps is seriously next-level.
Raising the (soap) bar
If solid soaps are the beauty choices of the moment, not all are created equal.
There are significant differences in the ingredients and manufacturing process between natural handmade soaps and commercially produced bar soaps. If you've ever subjected your skin to a drying-out and irritating chemical-based soap or cleansing bar, you'll know exactly what we mean.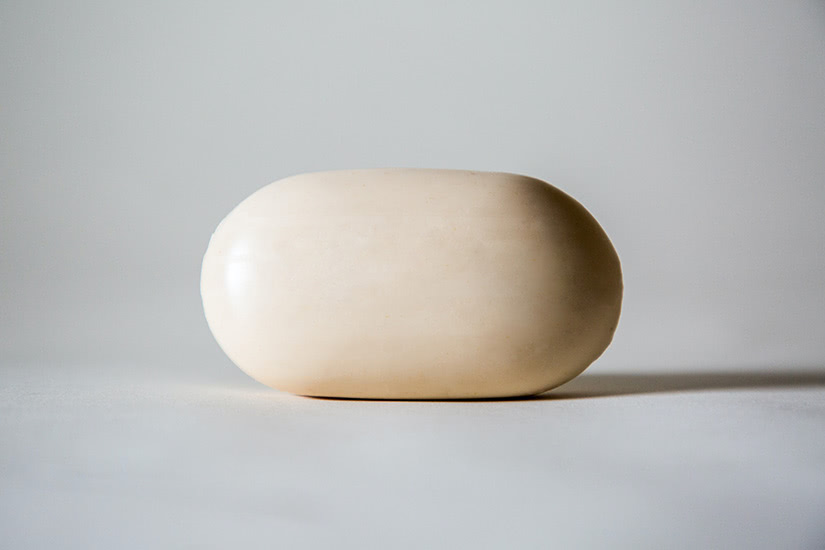 In fact, many commercial so-called soaps aren't soap at all — at best, they're no-soap cleansers, at worst, they are aggressive synthetic detergents (irritating and leaving you feeling robbed of your skin's natural moisture).
Embracing the handmade soap renaissance since late 2018, skincare brand Neolaía (the Greek word meaning "youth") is the natural answer to both clean and happy, healthy skin.
Neolaía was born out of its founder, Karen Sivertsen and her teenage daughters' personal struggles with acne. Seeing the adverse effects acne had on her daughters' self-esteem started Karen on a journey to seek effective natural treatment solutions that harness her herbalist-centred upbringing.
Blissful, beneficial blend: natural, nourishing, nurturing
From hydration to anti-ageing and anti-blemish properties, say hello to your soon-to-be beauty Most Valuable Player: Neolaía's natural handmade bar soap.
At its very essence, the chemistry of soap making is simple: True soap is created through a chemical reaction (saponification) which involves mixing together oils or fats with lye (salt). The result is a combination of soap and glycerin (a natural humectant). Natural botanicals are then added for extra benefits to your skin.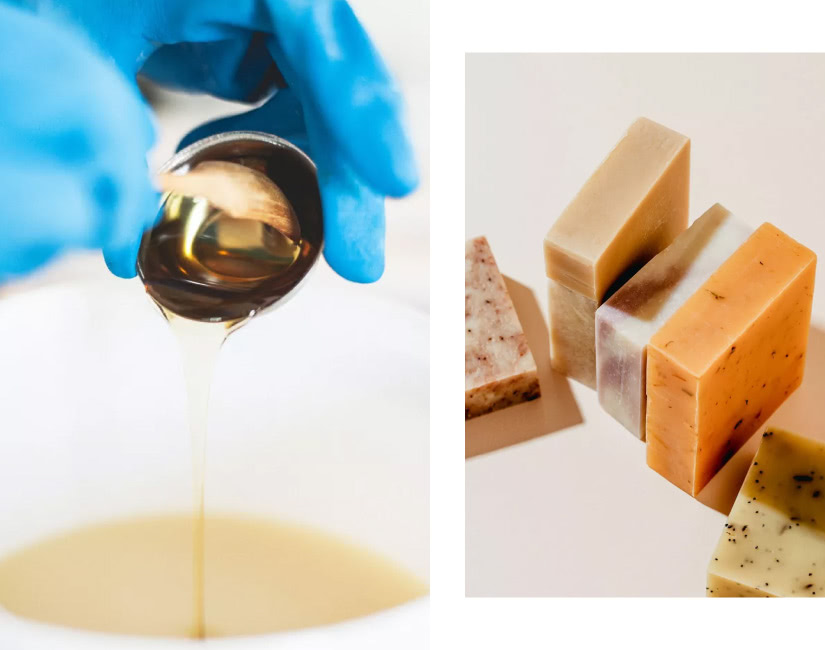 As opposed to the excessive processing of commercial soaps, Neolaía avoids any severe heating or hydrogenating processes that can affect the nutritional content and potency of their kind-to-the-skin ingredients.
Neolaía's handmade natural beauty soaps are crafted to perfection after a four-to-six-week long process using the cold process method.
Their natural creations are handcrafted in small batches to ensure freshness and retain the soap's intrinsic moisturising properties.
The use of better quality ingredients also ensures that the handmade soaps have a quality far superior to that of their commercial counterparts.
Neolaía's natural handmade bar soaps are as gentle as they come.
The entire line is made without parabens, artificial preservatives, mineral oils, hormones, silicones, petroleum and harsh additives. Also noteworthy: Their products are never tested on animals – and are 100% cruelty-free.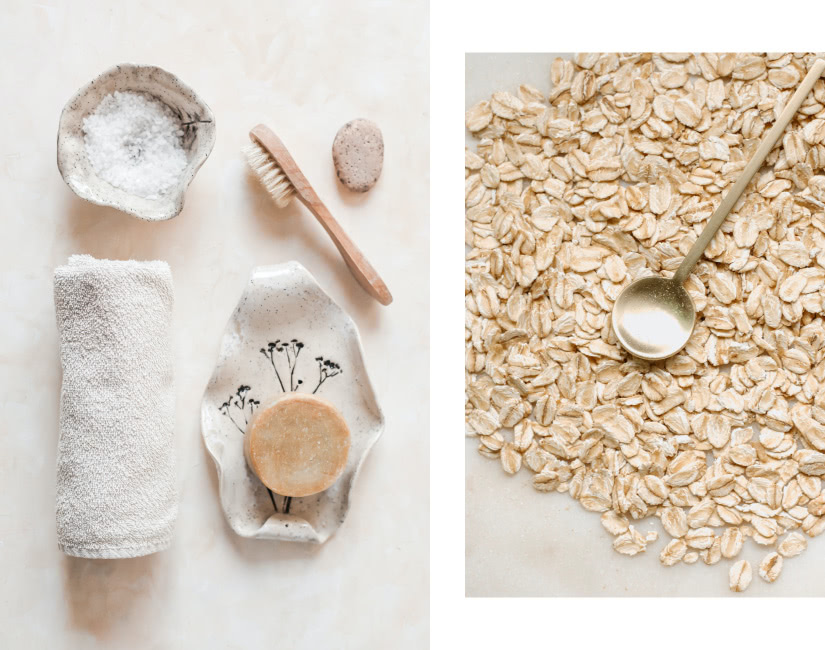 Neolaía's beauty soaps are great cleansers and promise to impart a naturally beautiful glow to your skin at any age.
These beauty bars are also free of artificial fragrances (a common irritant); The fabulous scents of all their handmade bar soaps are the result of natural fragrances and pure essential oils.
You won't find any questionable chemical ingredients in here, just a thoughtfully curated list of skin-loving goodies. Each intentionally selected for their potential natural healing and beneficial capabilities. From plant oils to fruits, botanicals, herbs and pink Himalayan salt, only the highest quality natural and USDA Certified Organic ingredients are used to produce the soap bars.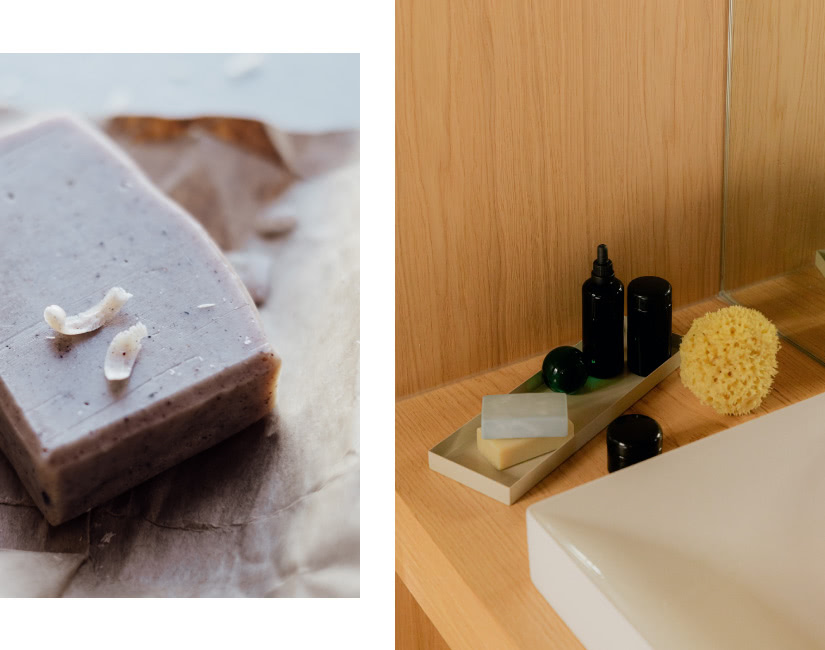 Each Neolaía soap boasts a spa-grade blend of eight moisturising oils, mango seed butter, aloe vera gel and three premium essential oils.
This unique and balanced formulation ensures your skin is left nourished, soft and supple post-rinse, not dry, tight or oily.
Pampering our skin without sacrificing that fresh feeling of complete cleanliness that we love and expect from a quality cleanser—yes, please.
Solid picks for a clean experience
Neolaía's beauty soaps literally do it all.
These handmade beauty soaps come in 21 variants, each of which offers specific skin benefits, across three collections– clarify and brighten, purify and soothing cleanse.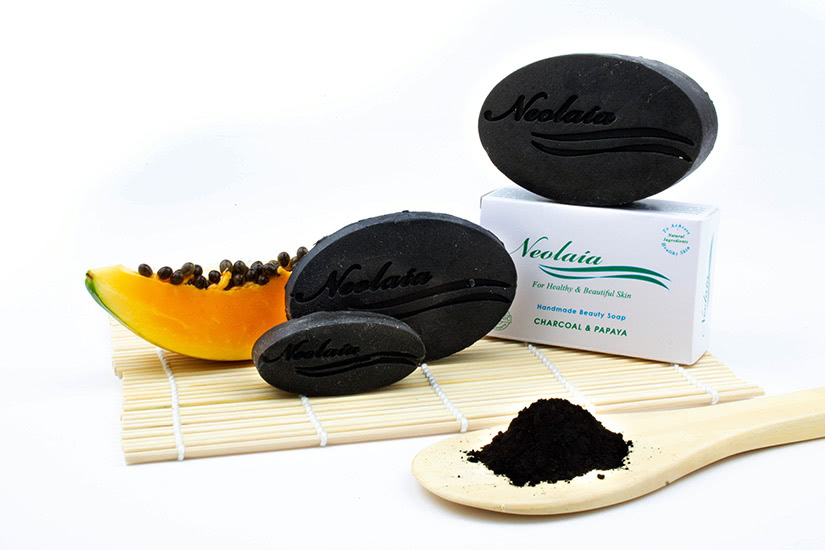 Want to exfoliate and detoxify your skin? Check. Neolaía's detoxifying charcoal-based soaps will do that and then some. Acting like a sponge or vacuum for your pores, activated charcoal draws out deep-seated impurities and toxins from your skin.
Need extra moisture and soothing? Covered. The Oatmeal and Goat's Milk-enriched soap line offers a rich and creamy lather that soothes.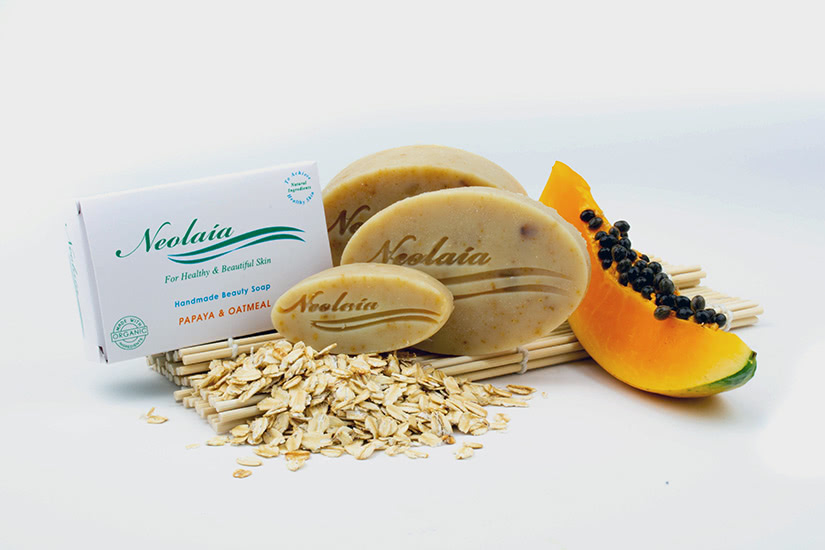 The beauty soaps are specially formulated to turn into a delicate wash for the face and the body (hello simplified beauty routine); suitable for both women and men, and cater to every skin type and concern– from sensitive and acne-prone to dry and oily skins.
Pro tip: Place the soap on a wooden soap dish with slats like Neolaía Solid Beechwood Soap Tray to allow the soap to drain in between use and extend the life of your soap bars.
Neolaía natural handmade soaps are ones to love and lather. If they are more expensive than compromising commercial soaps, at less than $20 a block, they are far from money down the drain.
Coming Spring 2021, a full skincare line will complete Neolaia's beauty collection with everything from natural cleansers to toners, facial moisturisers, eye creams and facial masques. All infused with a proprietary blend of Ayurvedic and traditional Chinese herbs and botanicals.
Wholesome beauty workhorses. Need we say more?
Website: www.neolaiaskincare.com