A headful of healthy hair is a blessing… but nature too often tends to have other plans.
As many guys have learned: Male hair loss is super common and has historically been a little tricky to treat. Enter: hims.
Causing a storm in the men's health and personal wellness market (long since ignored), hims serves up innovative hair loss treatments. Their mission? To create the ultimate hair loss cure that really works, restoring your barnet to Jason Mamoa-style lustre. Okay, maybe not quite, but a guy can dream, right?
The best part? It's no big deal. hims makes men's hair loss treatment approachable, accessible, and unintimidating—just as it should be. Even the packaging is sleek, minimalist, and says, 'Pfft, a bit of hair loss? Don't sweat it, man—we've got you covered.'
Yep: no more suffering in silence; hims is breaking the formerly awkward hair loss conversation wide open, helping men across the world feel more confident in themselves.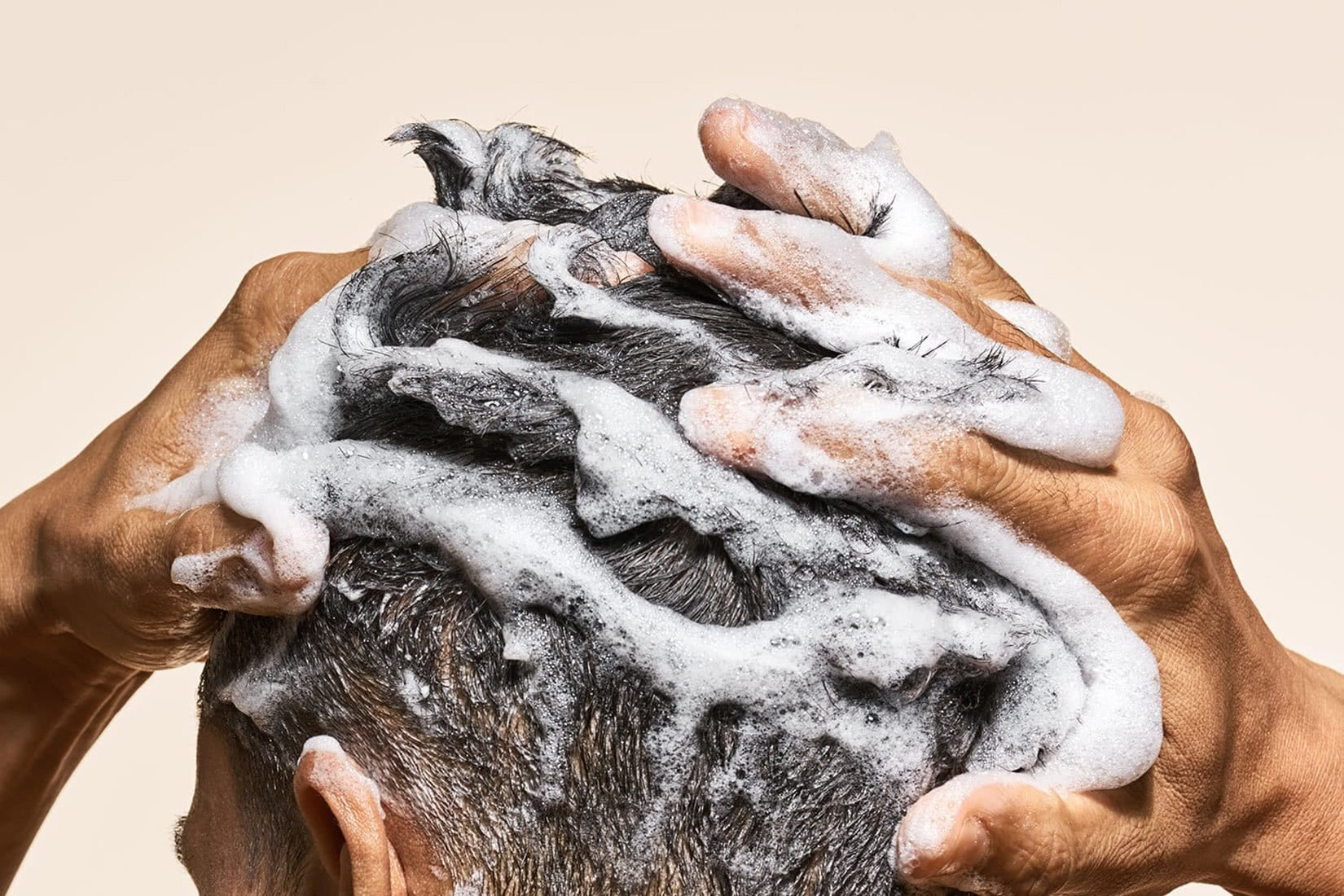 From tried-and-tested topical finasteride and minoxidil spray through to oral pills, hair loss shampoo, and tasty biotin gummies, hims offers plenty of choices when it comes to hair loss treatments. Indeed, as stated by co-founder and CEO Andrew Dudum, 'Hair loss will never be a one-size-fits-all experience.'
So, how does it work? Well, you'll begin your personalised treatment with a free consultation to ascertain your unique needs. Then, a medical professional will review your order, creating a prescription if necessary. After this, it's the waiting game. But no fear: you won't be waiting long, with free and efficient delivery offered by hims.
They'll even automatically refill your treatments at a frequency determined by you.
Sounds good? We certainly think so.
A headful of hair loss solutions
Topical Finasteride & Minoxidil Spray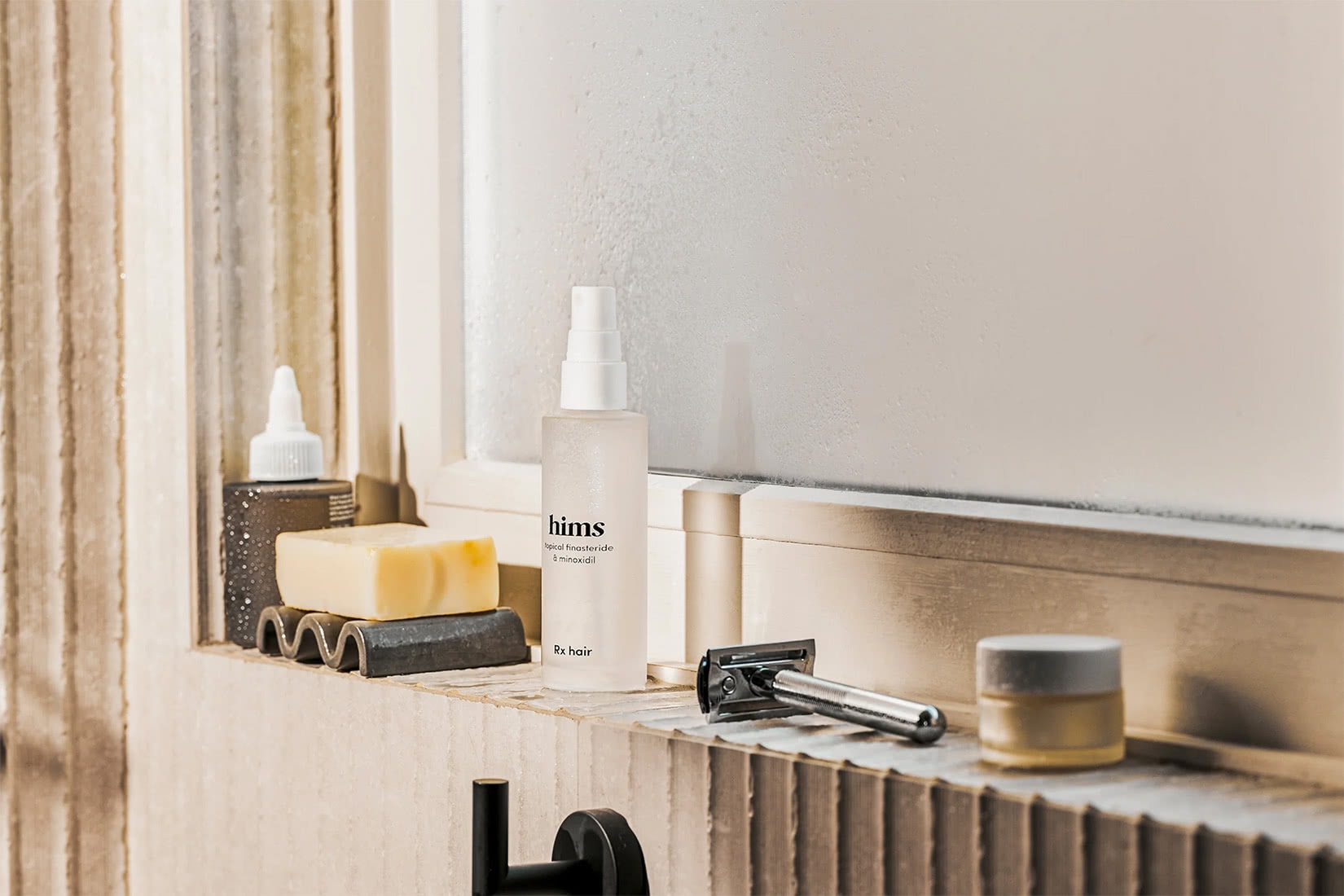 If you've begun your research into hair loss solutions, you're likely to have come across finasteride. But what is it, exactly? Finasteride works by blocking DHT (dihydrotesterone), which is believed to be one of the major causes of men's hair loss.
Combined with clinically proven ingredient minoxidil, which stimulates dormant hair follicles and encourages growth, this partnership makes quite the power duo.
The best part? The topical spray means you won't feel like you're taking medication—so, if avoiding pills is your vibe, this is for you. Simply spray the fine mist over your thinning locks, and let the Topical Finasteride work its magic. Of course: good things take time, so you can expect to see tangible results in three to six months.
Customised Hair Power Pack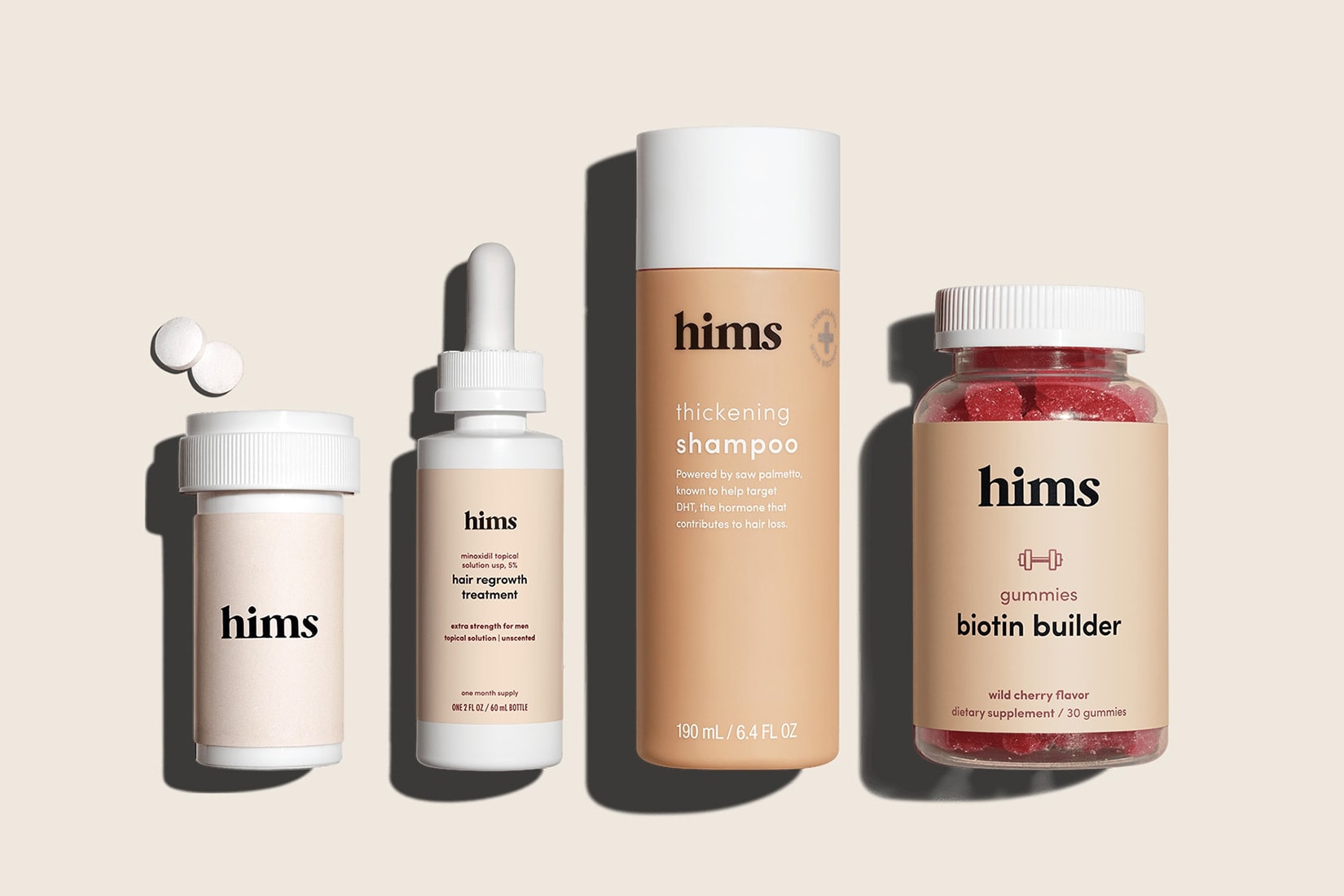 Fancy facing your hair thinning issues head-on? Opt for the Customised Hair Power Pack. And powerful, it is. If combating hair loss is your Everest, then this pack contains all the crampons, oxygen, and carabiners you need to triumph.
Including finasteride pills, topical minoxidil, thickening shampoo, and even tasty vitamin supplements, this ultimate combination is to hair loss as Kryptonite is to Superman.
So, since both topical and ingested medications are demonstrably effective, you can proceed with your Customised Hair Power Pack knowing you're attacking that pesky hair loss from all angles.