Businesses are facing more complexity than ever. The consulting industry is profoundly evolving. Consulting services for Ultra-high-net-worth individuals (UHNWIs), in particular, is an ever-expanding and shifting market.
The needs and expectations of the international elite are complex and require the support and expertise of highly-specialised teams. It's to serve these discerning clients that Romain Gerardin-Fresse created GFK Conseils-Juridis in 2017.
With services spanning from legal and financial advice to strategic support, risk management, and communication, the company is fast becoming a success story, winning numerous prestigious awards and recognitions along the way.
From Hong Kong to Los Angeles, Dubai to London, GFK Conseils-Juridis advises some of the most influential people in the world.
We sit down with its founder, Romain Gerardin-Fresse, to discuss the story behind the company's success, his view on the global economy and the changing role of consulting for the ultra-rich.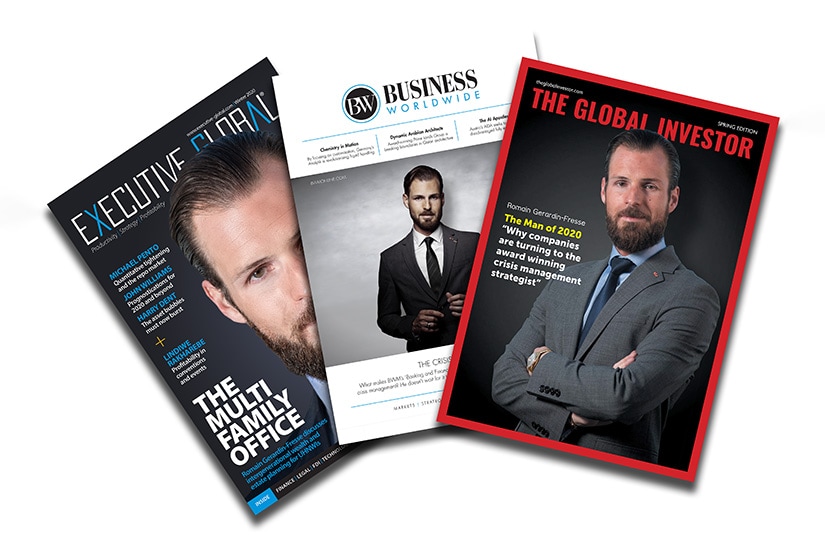 Luxe Digital: Hello Romain, thank you for taking the time to speak to us. I would like to start with your business, GFK Conseils-Juridis. Can you please share more about your company's mission?
Romain Gerardin-Fresse: Our primary mission at GFK Conseils-Juridis is the protection of our clients' interests—Be it legal, financial or strategic.
We start by carefully assessing our clients' strengths and challenges, in the broadest sense possible, so as not to neglect any aspect. We strive to be a true guarantor of the security of their assets.
After our in-depth audit, we work proactively with our clients to optimally structure their holdings and assets.
We also provide reactive crisis management services to help resolve disputes and challenges. Crisis management is a multidisciplinary activity that we initiated two years ago to answer a real need from our clients. It shows our agility and reactivity to resolve potential problems and address difficult situations quickly and effectively.
We act as a simplifier of our clients' demanding daily lives. We are shoulders for them to lean on.
Luxe Digital: Who are your typical clients? What are they seeking when getting in touch with you?
Romain Gerardin-Fresse: Our core clientele includes large groups and multinationals, individuals with very high profiles (actors, sportspeople, celebrities) and foreign governments.
We are a firm often described as"high-end"by the specialised press.
For international companies, we act as a growth lever, by principally providing human resources services and assistance in the resolution of commercial disputes. We also provide economic intelligence to help our clients grow and rapidly adapt when new developments arise.
For foreign governments, we develop new governance strategies and help with legal advice. We have a real role of constitutional lawyer and tactical support.
We are particularly proud of new legal frameworks we helped write and enact to support innovative entrepreneurship and environmental protection. In one recent example, GFK Conseils-Juridis helped develop a new tax system, which was subsequently submitted to the country's Parliament, to support the emergence of a public utility sector in the country. We're very proud of this accomplishment.
I'm also particularly proud of the fact that our growth has been entirely driven by word of mouth— a true testament to the quality of our work. We don't do advertising. Our clients recommend us to partners and individuals in their close circles. This is true luxury.
Luxe Digital: Your company recently received several awards; how do you explain such a success?
Romain Gerardin-Fresse: We're very proud to have been awarded"Best Business Law Firm and Luxury Family Office 2019-2020", "Best Reputational Consultancy Law Firm 2020", "Luxury Crisis Management Firm of the Year 2019" and "​Banking and Finance Lawyer of the Year 2020​". We also just joined the ​Legal 500​ ranking of the most prestigious Law Firms.
We are, of course, delighted and honoured to see our work recognised and celebrated.
We have always made it a point of honour to be fully available and responsive and to keep a constant watch on all our areas of expertise, to always offer cutting-edge services to our clients.
Our employees, both internal and external, on whom we can rely are also essential to understanding our success. They enable us to add real value to our clients by covering multiple fields, from legal to financial.
Finally, the quality of our exclusive network with private banks, large firms, and investment funds also contributes to the strength of our company. We have been able to diversify and not limit ourselves to legal consulting. We have become the "Swiss Army Knife" of consulting for our demanding clients.
Luxe Digital: Please tell us more about your typical consulting approach when working with a new client. How do you operate and help them be more successful?
Romain Gerardin-Fresse: The key innovation that has enabled our success has been to completely rethink the concept of consulting.
Where lawyers only do law and accountants only do accounting, we provide a global and integrated approach to our clients.
We identify the problems, we define the solutions to be implemented, we guide and develop the strategies, and we mandate external professionals when necessary.
For growth development, especially internationally, we carry out a complete collection of economic intelligence, and we verify the completion of the project according to the standards and laws in force in the specific country.
And if a legal dispute were to arise, we act quickly to define communication strategies to overcome potential challenges while working in parallel on resolving the issue itself.
Ultimately, we strive to deliver the services needed to help our clients win.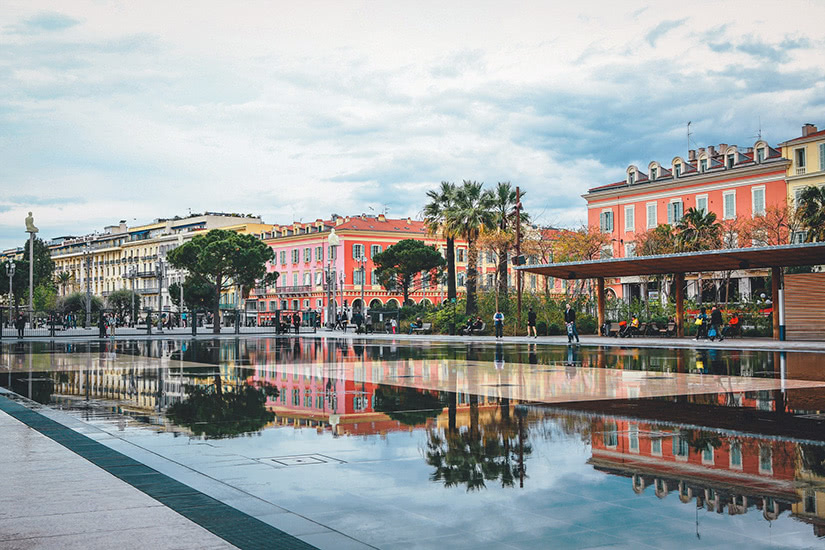 Luxe Digital: On a personal level, you have been awarded "Strategist of the Year 2020". You've also joined the prestigious Forbes Finances Council and the American Society of International Law. What advice would you share to young consultants starting their career today?
Romain Gerardin-Fresse: Legal expertise is, for me, the basis of our profession. Without extensive legal knowledge, it is impossible to provide solid, effective advice and provide real protection to clients.
Legal expertise is not a simplistic application of Laws and legislative texts. It results from the Doctrine, the study of texts and their interoperability.
Being a good legal expert requires extensive research on particular situations to define the best legal strategies.
Keeping a watch on the legal world makes it possible to anticipate the changes to come and the evolutions, which must be considered so that the interests of our clients are always preserved.
In today's world, developments in tax matters are constant, and the taxation of capital is a solution often praised by the States, with very few exceptions.
We must, therefore, anticipate and prevent these changes so that the strategies implemented are always effective and adapted. The strategist is a chess player who must always anticipate his/her opponent's next move.
Luxe Digital: What trends do you think will have the most impact on the consulting industry in the next five years?
Romain Gerardin-Fresse: The economic impact of the Covid-19 crisis will be long and particularly severe. In Europe, the recession is now inevitable. Non-essential services closed by government decree account for about one-third of production. It is estimated that every month that these sectors remain closed, this is transposed by a 3% drop in annual GDP. France already foresees that nearly 20 years of growth will be annihilated by the Covid-19 crisis. Between January and March 2020, the GDP fell by 6%. This is a dramatically unprecedented time. The social impact will also be extremely hard.
There are 30 million newly unemployed people in the USA. There won't be a return to the normal situation. Tens of millions of jobs around the world are going to be destroyed. Millions of companies are going to close. Some airlines have dropped nearly 20% of their fleet. All the major states of the world have activated «money pumps» by «turning the banknotes» in order to compensate at the most. The problem is that this government debt, which is sometimes unheard of, raises fears of historic inflation. We will have to pay particular attention to it. States may want to bail out by raising certain taxes or inventing new ones. These are watchpoints to scrutinise.
We will have to rethink our strategic plans and bring out new profit paths while being respectful of people and the environment.
New parameters must now be integrated into the socio-economic equations that we will have to solve.
Luxe Digital: What does the future reserve for GFK Conseils-Juridis?
Romain Gerardin-Fresse: Our office is a true high-end multifunction tool that meets all the requirements of wealthy clients. We have the best collaborators and partners in the areas of law, taxation, accounting, communication and auditing. We will further expand these collaborations.
We act as a think-tank coordinator to absorb our clients' problems, then dissect, analyse, and resolve them. We have one of the most developed and efficient networks in the industry, across the world of business, politics, and diplomacy. We will further strengthen that network.
We can solve problems, define short, medium or long term strategies, and support our clients in their international growth and development. We offer multifunctional support that encompasses the most demanding legal and financial tax strategy.
Our customers' confidence in GFK Conseils-Juridis is growing. We recorded double-digit annual growth last year, and we are now expanding our group internationally. After opening new offices in Dubai and New York in 2019, we will open one in London and Singapore this year.
We are continually seeking to broaden our panel of services and make our offering as complementary as possible, at the highest level.
A few words that say a lot:
A book that influenced your life
"De l'Esprit des Lois" by Montesquieu.
Luxury in one word
Freedom
The future of digital in one word
Surpassing itself